Trends that will Shape Educational Institutions in 2022
Reading Time:
5
minutes
As institutions are learning and thinking about modern technologies here we are about to enter 2022. This year, the second and delta version of COVID-19 hit us hard. Not only physically but industries faced difficulties in various terms, one of the most important ones was educational institutions that needed to manage everything without breaking the loop of education for students. Institutions that have opted for the right technology in education found a way to manage everything easily and conveniently but the institutions who were managing manually found it more than difficult to manage everything as they instantly opted for technologies about which they were unaware before. 
So, with this new year, various technologies will shape education technology. So institutions must opt for new trends that can shape modern education. In this age of online learning, opting for technology can help institutions improve teaching patterns, manage academic & administrative operations more effectively. 
Education Technology Trends that are going to shape educational institutions in 2022
1. Simplification in the day-to-day management 
Multiple tasks are important in an educational institution; various departments, branches, and locations create a multitude of operations that are needed to perform at different levels within a fixed period. With the increased use of technology, administrators, staff, and most importantly students demand software that can simplify each process making it more efficient and less time-consuming. For modern age institutions, the most helpful software are:
Enterprise Resource Planning (ERP)
As discussed, various academic & administrative tasks need to be managed by the educational institutions in the most proficient ways. Those were the days when students had to remain in line just for an admission form or just to get the examination result. An ERP system helps to automate all the academic and administrative processes of the institution through a single system. It also helps institutions manage each process from admission, examination, to alumni of a student.
Digital transformation of operations creates a systematic flow in the institution leading to overall growth opportunities. 
Student Information System (SIS)
A student is one of the most important stakeholders of an institution to whom all other tasks are connected. Looking at today's generation, students are more technologically savvy, they demand everything easy to access even if it is related to academics or any administrative tasks. All the processes related to students need to be data-driven and holistic, managing the entire student journey right from the inquiry for admission to alumni to ensure student success in real-time. 
A student information system (SIS) manages the complete student lifecycle that triggers delivering high-quality learning experiences. It also provides fully customizable, flexible, and scalable solutions to manage efficient and effective services. 
Institutions can choose an ERP/SIS in 2022 to attain more systematic, robust, flexible, and scalable management of all the operations. 
2. Teaching & learning will become easier 
In the recent COVID-19 pandemic, various institutions got to know the importance of teaching & learning, and it became necessary for institutions to opt for technologies that can help in providing seamless teaching and learning experience. Here are some of the technologies that will help educational institutions to become more technologically updated and upgraded in 2022.
Learning Management Systems (LMS)
A learning management system (LMS), is software that helps educational institutions to manage and handle all aspects of the learning and teaching process. Along with an ERP and SIS, it was also one of the most popularly used software used by educational institutions in the COVID-19 pandemic. 
An LMS significantly can be used to make life easier for institutional authorities, faculties, and most importantly students. Institutions can choose LMS to manage seamless teaching and learning in the upcoming years. 
Artificial intelligence (AI) is one of the most advanced technologies that can help build smart solutions capable of performing operations that are based on human ideology and intelligence. AI in education is already helping faculties and students across the world after the pandemic but in the coming years, it will help institutions experience more enhanced and updated teaching and learning programs.  
Virtual reality (VR), is also one of the booming technologies that educational institutions are using at an increasing pace. It is helping institutions enhance the overall classroom experience for students, in easier words, it allows students and faculty members to experience destinations from across the world in a single classroom. It is also considered one of the best technologies for institutions to opt for! 
The implementation of technology like IoT gives institutions new tools to optimize classwork, improve efficiency in the learning process, better connect with the students, along with helping them to ensure on-site safety. 
It utilizes physical objects like classrooms to embed with sensors, processing ability, software, and other technologies that connect and exchange data with each other devices and systems using more optimized technologies and communication networks. 
Chatbots are one of the best features of information technology, which are specifically designed to replace or complement the experience of visiting a website by having users simply interact with a service through a chat. In modern institutions, chatbots can be used to enhance students' experience, easing out the faculty's job in the best way. 

3. The boom of digital tools for communication 
The COVID-19 pandemic has changed the education delivery patterns from manual classroom teaching and learning patterns to online classes for teaching and learning.  Institutions were left with no choice but to opt for online platforms for continuing the classes of students. In doing this, various online platforms played a major role opting which institutions can also attain benefits of online classes and learning patterns in the upcoming years as well, some of them are: 
Zoom

Microsoft Teams

Google Classrooms

And other tools
How will this EdTech rise help?
What do you think of the above-discussed technologies, do they sound beneficial for the education industry? Hoping your answer would be a big yes… education and technology are coming together more actively than anticipated in the past years. It is helping institutions enhance and grow in unbelievable ways. 
With the technologies coming in the boom, the EdTech sector will grow unexpectedly changing the whole paradigm of education. So in case if you are still following the old patterns or outdated technology, it is high time that you invest in a needed boost of technology that can give an advanced pace to your institution. 
Wrapping up for opening another page of 2022! 
So as we say, few days are left for 2021, educational institutions can change a new way of institutional management and other patterns choosing technologies leading to more opportunities and growth in the coming years. What are your thoughts on the same? Let's discuss them in more detail, write to us at info@serosoft.in.  We will be obliged to have a discussion with you on this interesting talking point. 
Download Exclusive Gartner Reports Brought to You by Serosoft (Academia):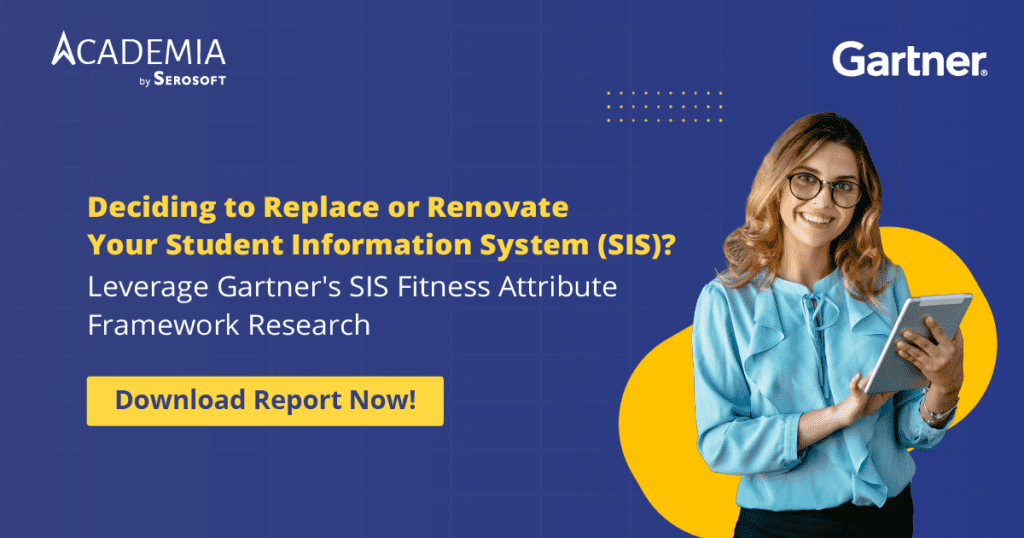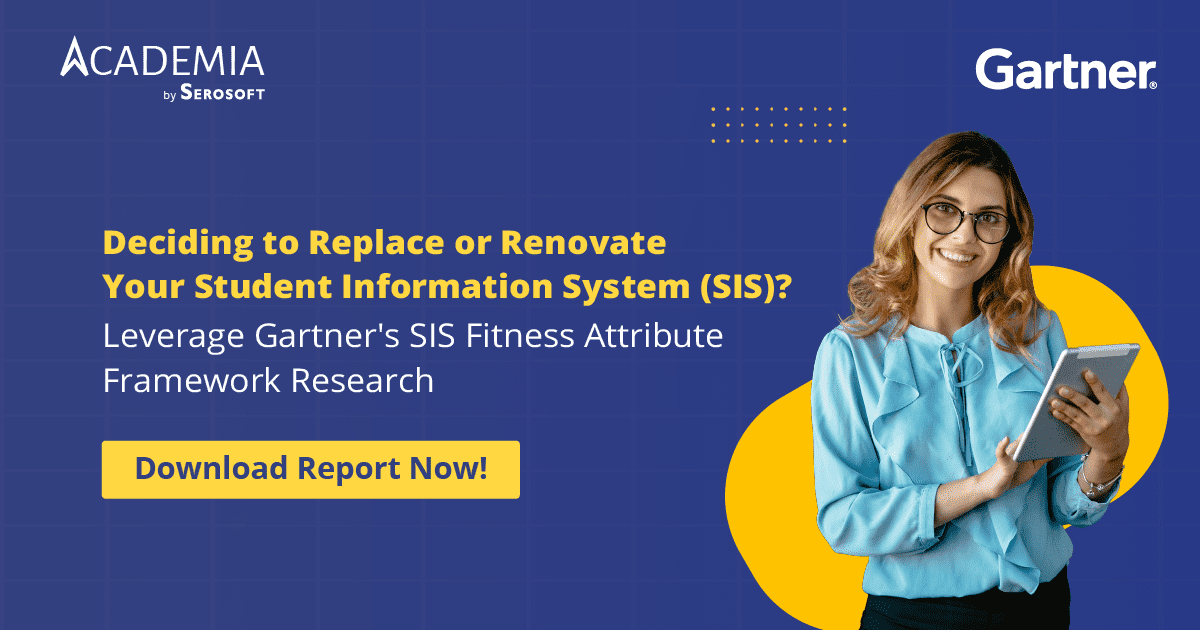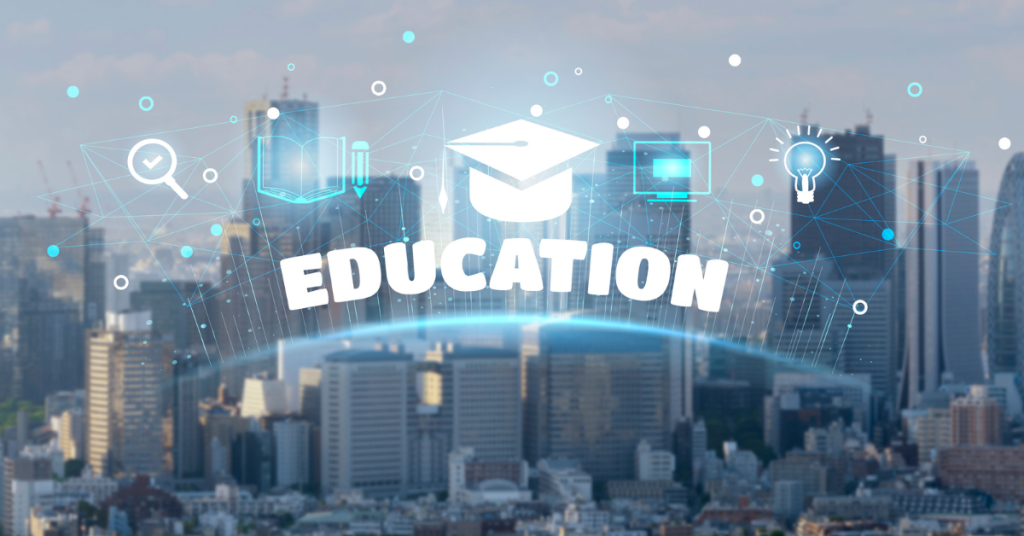 Riding the Wave of AI in Education with Academia ERP
Reading Time: 2 minutes In the rapidly evolving landscape of education, technology has played a pivotal role in transforming traditional teaching methods into dynamic and interactive learning experiences. One of the most revolutionary technologies making waves in the education sector is Artificial Intelligence (AI). […]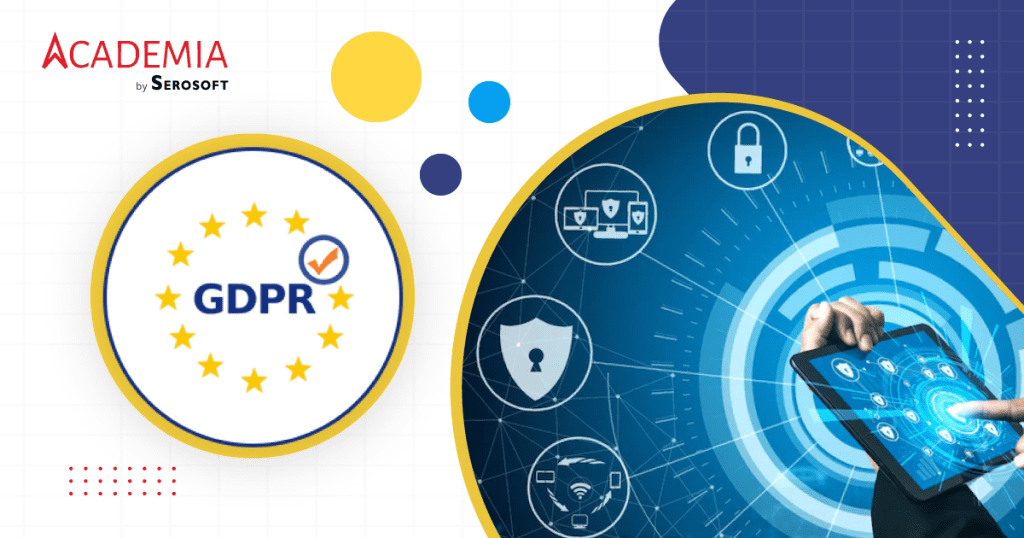 Merits of Higher Ed SaaS Security, Academia ERP Leads the Way
Reading Time: 4 minutes Institutions of higher learning are increasingly turning to Software as a Service (SaaS) solutions to meet their administrative and academic needs. This shift towards SaaS platforms has brought about numerous advantages, from enhanced efficiency and scalability to cost-effectiveness. However, with […]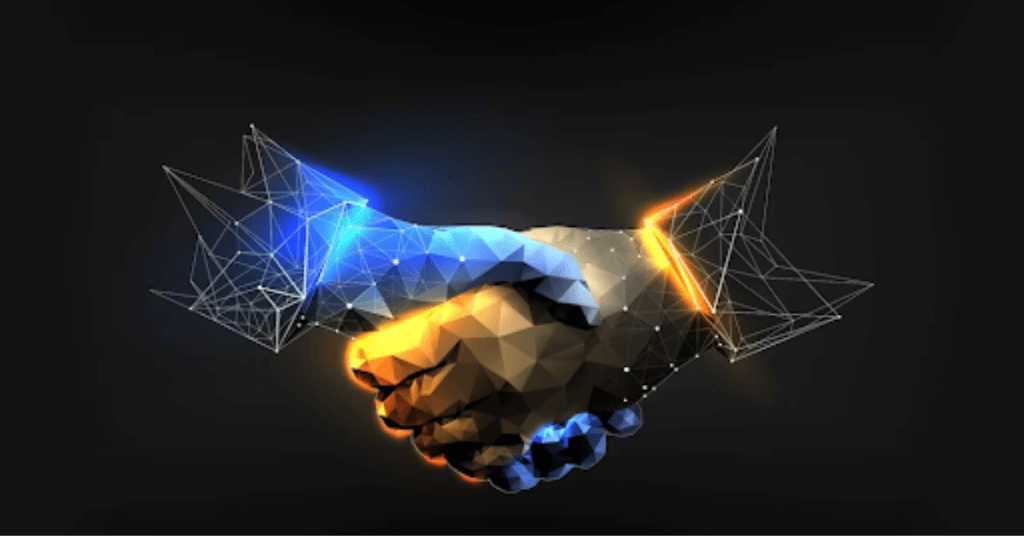 Embracing the EdTech Revolution: A Lucrative Opportunity Awaits
Reading Time: 2 minutes Welcome to Academia ERP, where innovation meets opportunity! Education technology, or EdTech, stands out as one of the most promising sectors for entrepreneurs and businesses alike. As we step into the future, the intersection of education and technology is reshaping […]