Top Functionalities of an Education ERP Software
May 22, 2019
Campus Management Software
,
Cloud ERP
,
College ERP
,
College Management Software
,
Education
,
Education ERP
,
Education Management System
,
ERP Implementation
,
ERP Solution
,
ERP Solutions with Cloud Server
,
Institute ERP
,
Mobile ERP
,
School Management Software
,
Student Information System
,
Student Management Software
,
Student Success
,
Training Management System
,
University Management Software
Technology is to simplify our lives not complicate it. Yet, a weak understanding of any technology can turn into a chaotic and complex process. It's around us everywhere, in our homes, in the workplace, etc. No matter how big or small your work is technology is a part of it.
We all use mobile which has become an integral part of our life. Suppose you don't apprehend the practicality of your mobile, will you be able to use it to its full potential?
No.
You take care of every little detail while choosing a gadget whether it's a mobile, laptop or any other.
Like any other technologies, there are few which are designed for our academic institutes. To make life easier for students, teachers, and other administrative staff members.
What is your opinion about choosing a student management system?
For an educational institute that is creating the future of a nation, creating jobs, etc.
It's the question about the future of your institute, it can be a school, college or university.
If you're not aware of the product that is available to help your institute, how will you use it to its full potential?
After doing research in many online and offline platforms, I came to understand that people are curious about Education ERP or Student Management Software.
Yet they are very less responsive to the functionality of it.
An Education ERP comes with tonnes of functions. And due to continuous advancement in technology, it's evolving with time. It comes with different names for different levels of education. If you search online you'll find many education management software programs. They come with various names such as student management software, school ERP, college management software, etc.
Being a smart decision maker you should be aware of the fundamental functions of it, before implementing it in your institute.
Education ERP software comes with modules to handle many departments in your institutes. For example, Academia ERP software comes with 16 modules to handle complete student life cycle from admission to course completions.
Here are the top functionalities of Education ERP
Simplify admission processes
The admission process involves inquiry, form sale, form submission, application, document submission, and whatnot. The higher education system has an extra layer of the various selection process for college admission which makes it even more complex. With the help of education ERP system, you can integrate all the above processes in one module. It makes your work easy and simplified.
Manage Programs and Course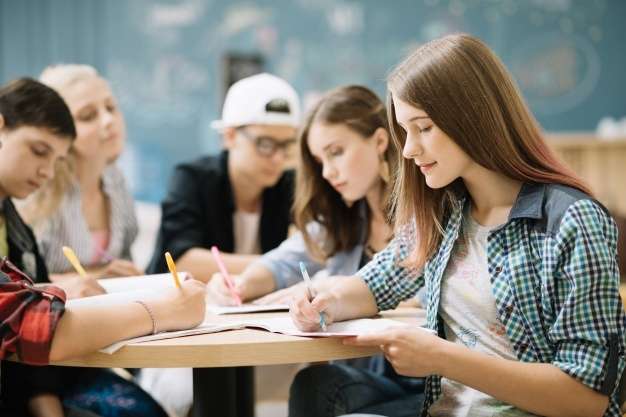 In higher education, institutes run multiple programs and courses to have a high number of enrollments. To keep manual records of all these courses is a tedious task. A college management system(Education ERP) can create and manage the different programs that run by your institute. It can also enroll/unenroll students as per your requirements.
Streamline examination
A student management system comes up with complete features to handle examination processes in your institute. It can manage pre and post examination operation such as setting up for exam center, room, and staff allocation, assessment scheme setup, exam execution, exam results, and its distribution. You can also control the type of marking you want to use.
It can also provide a relative grading system to improve the overall result of your institute.
Control hostel, transportation, and inventory
Nowadays almost every educational institute provides hostel and transportation facility. If you implement a student management software in your institute, you can control every minute detail associated with hostels, transportation, and inventory. You can also insert the physical design of your hostel like no. of rooms, floor, bed, etc. in Its hostel management system. With transportation module you can check the live location of buses, can record complete details of drivers, vehicle and many more.
Enrich teachers, students, and employees experience
With automation teachers, students, and employees save a lot of time from other academic activities. This gives them to focus their time, energy and creativity toward their areas. Students get more involved in class, teachers become innovative with their teaching methods. Because of this, the overall productivity of the institute increases.
Integrate finances of institute
You would be happy to know that a student management system can manage the finances of your institute as well. You can control fee and bill payment, employee payrolls, scholarship and sponsorship with one education ERP. This gives you the power to access all finance records with one click. You can generate all kinds of reports associated with receipts, bills, outstanding payments, account settlements, etc.
Conclusion
An Education ERP or Student Management System can do a lot more than you think. It's the future of education management technology. With the continuous advancement in technology, the sooner it will be able to do much more for the education management system.
Do you think you can give it a try for your institute?
A free demo can give you an in-depth understanding of the functionalities of. Education ERP. Book a free demo now!!!