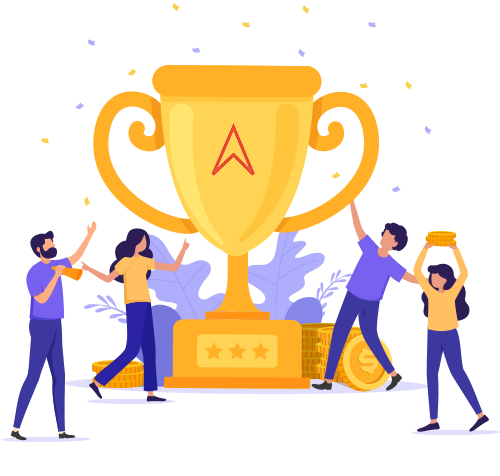 ACADEMIA TRANSFORM AWARDS
The Academia Transform Awards is an initiative to bring the flagbearers of digital transformation in the education sphere under the spotlight. The award is a token of recognition of the finest digital transformation initiatives taken in the world of education for better institute management and student experience.
Nominations are open for all institutes worldwide.
Nominate yourself or someone that is inspiring a digital change in your institute. We are eager to hear your story of digital transformation. Be it using education ERP software, student mobile apps, or advanced data analytics — let us see how you are touching the lives of students and parents through tech-driven institute management.
The Academia Transform Awards is open to all schools, colleges/universities, and training institutions worldwide. Submit your application by February 28, 2023, 5 PM IST.
All the entries would be reviewed by an internal and external jury panel to select the winning institutions in the mentioned 5 categories. Awards receipts would be publicly announced in an award ceremony decided to be held in April 2023.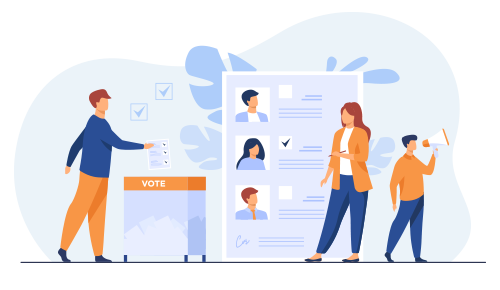 ₹100,000 INR
institution grant
Promotion on Academia
ERP website, social
media channels, and
marketing campaigns
NOMINATION
January 1, 2023, till
February 28, 2023 (5 PM IST)
WINNER NOTIFIED
March 2023
WINNER ANNOUNCED
April 2023
Enrollment Management
Use of technology in:
*Admission Management
*Student Retention
*Market Research
*Marketing
Financial Management
Use of technology in:
*Financial Planning
*Student Fee Management
*Staff Payroll Management
*School Account Management
Student Information Systems (SIS)
Student Information Systems
Use of technology in:
*Attendance Management
*Student Performance Management
*Parent Management
*Timetable Management
Examination Management
Use of technology in:
*Pre-examination Management
*Examination Setup
*Marks Entry & Result Distribution
*Reports & Analytics
The first round of selection would be done by an internal committee that will evaluate all the submissions under the given 4 categories on various parameters. Top entries/selected institutions will advance to the second round of selection to be assessed by an external jury panel. The decision of the committee is final.
As a receipt of the award, all winners agree to allow Academia ERP to use their image, name, logo, and nomination information in any marketing, media, or other forms of publicity without further permission or compensation.
It is incumbent upon the institution or individual to confirm there is no prohibition imposed on the institution or individual, either by statute or institutional policy or practice, that precludes the institution or individual from accepting the award.
All participants agree to abide by the terms and the decisions of Academia ERP, including, but not limited to, decisions regarding eligibility and award recipients, which are final and binding in all respects. Academia ERP reserves the right to revise, suspend, or cancel this award program at its sole discretion.
Academia ERP will protect any personal information provided with your application as described in its Privacy Statement. Academia ERP may use your personal information to send you communications about the award process and related promotional activities. Academia ERP will maintain the personal information you provide for up to three years unless a more extended period is required for legal or regulatory requirements.