Webinar for Helping Your K12 Institution be DPDP Bill 2023 Ready…

Topic: Ensure Your Organization's Readiness for DPDPB 2023.

Online Webinar: Register to get the joining link.
We cordially invite you to participate in an enlightening webinar organized by Academia ERP.
This webinar will give you insight on 
What is meant by personal data?
What do Educational Institutes need to do, to ensure DPDPB compliance?
How does Academia ERP ensure DPDP compliance for educational institutes?
This webinar will provide transformative insights and practical solutions to tackle these pressing issues.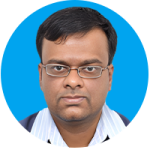 MBA, IIM Kolkata
VP- Product & Sales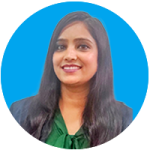 MBA & Ph.D. – Management
Digital Marketing Team
Register & Join the Webinar
"Learn how your institute can be DPDP bill 2023 compliant and how Academia ERP can help you."
Date: 18 August 2023, Thursday
Time: 03.00 PM to 04:00 PM, IST
Academia ERP/SIS Overview