Webinar Invitation – Application of AI in Efficient Management of Educational Institutions
Webinar for Automating Your Education Institution

We cordially invite you to participate in an enlightening webinar organized by Academia ERP.
About the webinar
Webinar for Automating Your Education Institution
Online Webinar: Register to get the joining link.
About the Webinar –  
Explore the future of education at our AI & Analytics in Education webinar. Explore AI's impact on personalized learning and data-driven decision-making with leading experts. Join us for valuable insights into enhancing student outcomes and optimizing teaching methods. Stay ahead in the evolving world of education technology.
This webinar will give you insight on:
Insights on AI applications in education
Data-driven teaching strategies explained
Personalized learning advancements showcased
Expert discussions on AI impact
Interactive Q&A session with educators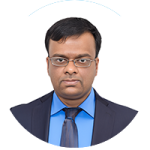 Register & Join the Webinar
"Webinar Invitation – Application of AI in Efficient Management of Educational Institutions"
Date: 23 November 2023, Thursday
Time: 4:30 PM to 5:30 PM – IST & 12:00 PM to 1:00 PM WAT
E-certificates will be given to all webinar participants
Academia ERP/SIS Overview