Webinar Invitation – How Academia ERP can revolutionize your institution's digital landscape
Efficiently Navigating the Automation of your Education Institution.

Explore the future of education in our webinar on "How Academia ERP Can Revolutionize Your Institution's Digital Landscape." Discover the power of streamlined administrative processes, and enhanced communication tools. Learn how data-driven insights can transform decision-making, and how the system's scalability ensures adaptability to evolving educational needs. Join us for an enlightening session on revolutionizing your institution's digital presence with Academia ERP.
We cordially invite you to participate in an enlightening webinar organized by Academia ERP.
About the Webinar –  
This webinar will give you insight on:
Administrative Efficiency
Enhanced Student Engagement
Scalability and Adaptability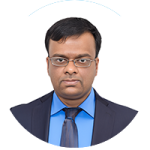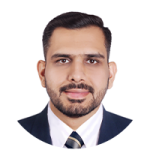 Register & Join the Webinar
"How Academia ERP can revolutionize your institution's digital landscape."
Date: 3rd November 2023
Time: 12:30 PM(UG Time) / 3 PM IST
E-certificates will be given to all webinar participants
Academia ERP/SIS Overview