Webinar for automating your entire admission process
Topic: Unlocking the Future of College Admissions with Automation
This webinar will give you insight on:
What are the challenges faced in the Admission Process?
How can technology help in facing those challenges?
What are the benefits of Admission Automation?
How can automation enhance the applicant experience?
How do we ensure Data Security?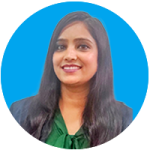 MBA & Ph.D. – Management
Digital Marketing Team
Register & Join the Webinar
"Unlocking the Future of College Admissions with Automation"
Date: 27th September 2023, Wednesday.
Time: 12:00 PM to 12:45 PM – IST
Academia ERP/SIS Overview