ERP: An easy solution for all the complex issues in education institute management
In today's modern era, education institutes around the globe have started realizing the importance of technology and how it can benefit them in the smooth functioning of their tedious processes in an effective and engaging manner.
Managing varied departments, sub-departments, multi-location institutes successfully is indeed a herculean task for the institute management team. To manage this task, there is a greater need for the institutes to adopt the latest cutting-edge technologies to increase the efficiency and effectiveness of the academic and non-academic activities.
Described below are some of the complex institute management issues and technology-enabled solutions for it: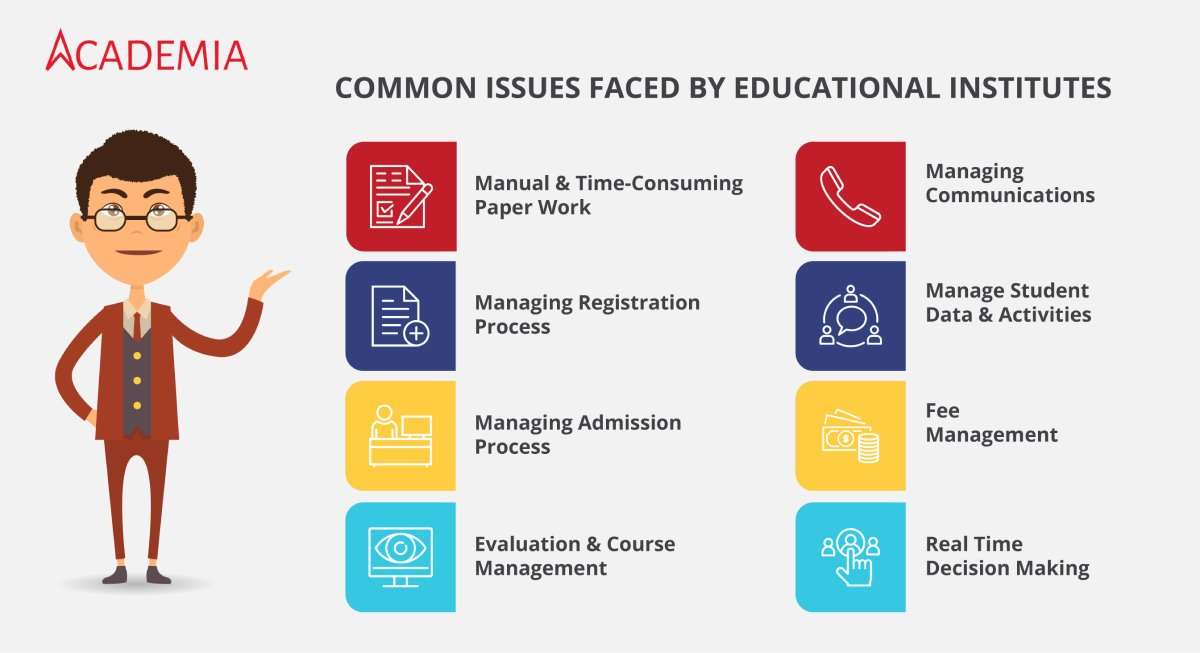 Manual and time-consuming paper work:
The administrative staff of educational institutes devotes most of their time in doing the manual paper work. With the use of ERP, all these repeated and time taking task can be automated thereby resulting in saving time and efforts.
Managing Registration Process:
Automated Registration process had completely eradicated the student queue on the registration day. Students can pay the fees, enroll in the course and complete the registration process at their convenience.
Admission process:
Managing enquiries, follow-ups manually had never been easy for institutes. There is a high probability of institutes mission out on admission targets. With an automated system, institutes can manage campaigns, enquiries, follow-ups and admission targets smoothly.
Evaluation and Course Management:
Creating and managing different courses for different programs is a very challenging task involving homework assignments, examinations, and evaluation. With a robust ERP system in place, these tasks can be accomplished with minimal resources.
Easy Communications:
Using an ERP enables an easy communication between all the users via system internal notifications, SMS, and E-mails resulting in bridging down communication gap between the students, teachers and admin staff.
Manage student data and activities:
Real-time monitoring of student activities such as leaves, attendance, research details possesses a great challenge for teachers and admin staff. Automating these processes results in effective student profile management.
Fee Management:
Institutes find a tough time during the fee collection period, managing student wise fee details based on the services which student opted for is a cumbersome task which can easily be managed through ERP.
Real-Time Decision Making:
Institutes are unable to take important decisions due to unavailability of comprehensive data. ERP system provides highly interactive, user-friendly dashboards and reports which helps the institute management to take real-time decision based on data.