Can a new-age education ERP help reduce operational costs & improve performance?
Reading Time:
4
minutes
Education institutes around the world are trying hard to improve their operational capabilities. But they have a severe challenge in front of them. The more they try to solve their problems through traditional methods, the more they end up spending. In this scenario, digitalization gives high hopes. 
However, just because some tool claims to solve your problem does not mean it is a perfect solution for you. Education institutes must go out of their way and get into the nitty-gritty of the solution to accurately calculate how the product reduces operational costs and enhances performance. 
In this blog, we would chart out a plan through which you can calculate the cost reduction and ensure improved performance through the Education ERP solution. 
Also, Academia ERP understands how much ROI means to you, and we love to answer that question. Take a free demo of the product, and request our tech experts to support you in calculating the ROI on implementing Academia ERP Software at your institute – absolutely free!  Don't miss out on this amazing opportunity. 
The need for ROI calculation  
ROI is a very important metric when it comes to calculating process transformation and business profitability. 
When it comes to the education sector, the need becomes even dire because there are limited resources and there is a very tiny budget involved. Especially when it comes to public-funded schools, colleges, and institutes, budgetary limitations are even bigger. In our vast experience, we have found careful deliberation by administrators and higher management while finding out digitalized solutions to their problems. 
But in their analysis, management is seen keeping a unidirectional approach. They see the initial cost of the set-up and the decision to digitalize their processes through education ERP takes a back seat. 
Modern education ERP solutions should be scrutinized with a futuristic approach. It is a complete suite of applications that transforms the processes and overall working of the institutes. It helps you reduce the operational cost and time significantly from various processes and allows a higher return on investment. 
Reduced reliance on papers
The world is moving towards sustainable development. We are developing global policies and digitalization sits at the center of the goals as it is bound to reduce the dependency on papers for office work and record maintenance. 
With an education ERP solution, you can completely digitalize your processes and reduce the cost associated with paperwork to a minimum. This includes reduced need to buy papers, reduced need to spend money on managing and safeguarding paper-based records, reduced time to work on a paper-driven system, and more. 
Automation 
There are a number of tasks performed on a daily basis in an education institute. This includes attendance, assigning work to students, collection of assignments, payment collections, and more. 
With digitalization, you get the power to automate most of your work, and allows you to focus on the tasks which are more critical for the functioning of the institutes. With automation, you can eliminate manual data entry, and errors, and reduce time taken to maintain the paperwork for various operations. Monitoring becomes easier, and reporting is accurate. 
Added benefits of digitalization are automated reminders, receipt creation and dispersal, accounting, ledger posting, and more. Digitalization also safeguards student information. 
Management
Vendor management is another task that is highly optimized through digitalization. It includes the use of a master vendor list and tracking vendor performance. It also helps you in identifying gaps in the supply chain. Furthermore, integrated predictive analytics can allow you to predict market change and optimize decision-making. Demand and supply forecast is highly improved as it is backed by data. 
Routine purchase reminders, better use of resources and budget with the purchase discount information and more are some of the added benefits. Education ERP solutions also, help in the management of human resources and allow you to bring more seamlessness in class and schedule management. 
Examination costs
Grading and reporting are two other aspects that are associated tasks of teachers. Conducting examinations and producing reports is a resource-intensive and time-taking process. Communication between teachers and parents is limited and there is a dire need for transparency in the process so that parents and teachers can cohesively work to improve the performance of the student. 
Using education ERP you can create a secure testing environment for the students and improve the communication between various stakeholders, especially teachers and parents. Also, instead of report cards, you can configure an official email address and electronically release the reports to the parents and students. 
Academia ERP recently integrated a QRcode-based marking system for Indus University. We helped them eliminate errors completely from the marking system and reduced the time significantly in the process, here is a full case study. 
Accuracy in statutory reporting 
Compliance and statutory reporting become difficult tasks when things are done manually. With an advanced solution such as the Academia ERP solution, you can enjoy an AI-driven report management system, so robust that it helps you score a grade 'A' NAAC accreditation.
The centralized data repository in education ERP serves as an easy tool to keep the information updated, provide automated reports on taxes, allows you to generate on-demand reports on several things, and make it easy for stakeholders to access information based on their role to perform tasks fast. 
Improved decision-making 
Business intelligence and reporting tools help you in bringing more transparency to the system. They give you data-backed suggestions to make optimal decisions. Technologies such as AI and ML have advanced to a great extent, they are efficient and reliable in tackling a variety of tasks, including predictive analysis. This allows decision-makers to have strong reasoning behind their decisions and also calculate the results in real-time to reinforce learning to optimize their strategy. 
Wrapping Up 
Education ERP solutions pave the way for digitalization in your institute. They are advanced solutions that can perform various tasks for your institute. As much as it is good to be excited about the changing dynamics of the institutes with digital tools, it is equally important to calculate the efficiency of the tools in reducing operational costs and time with improved performance. The mentioned points in the blog would help you factor in the same. 
As mentioned earlier, the team at Academia is highly-focused on maximizing the ROI for the institutes. And hence, we have curated an advanced calculator that takes into account specific details of your institute to provide a tentative report on the expected ROI on implementing Academia ERP. Leverage the opportunity while it lasts, and get a free report today. Contact us here.
Related posts: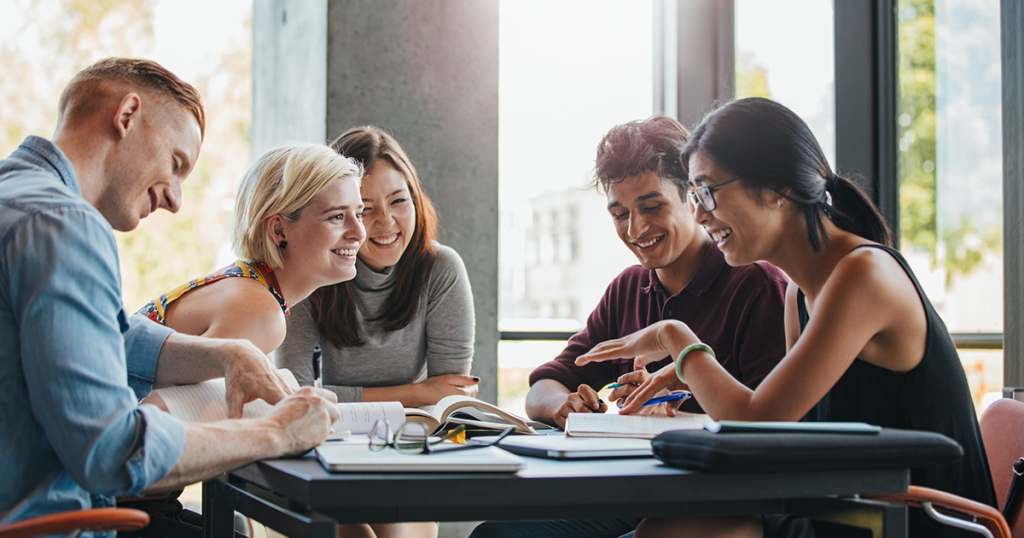 Maximizing Efficiency: A Foolproof Approach for College Admissions Teams to Optimize Resources
Reading Time: 2 minutes In an era where colleges face increasing demands and resource constraints, the need for streamlined processes within admissions teams has never been more crucial. This blog delves into a foolproof strategy to empower college admissions teams to accomplish more with […]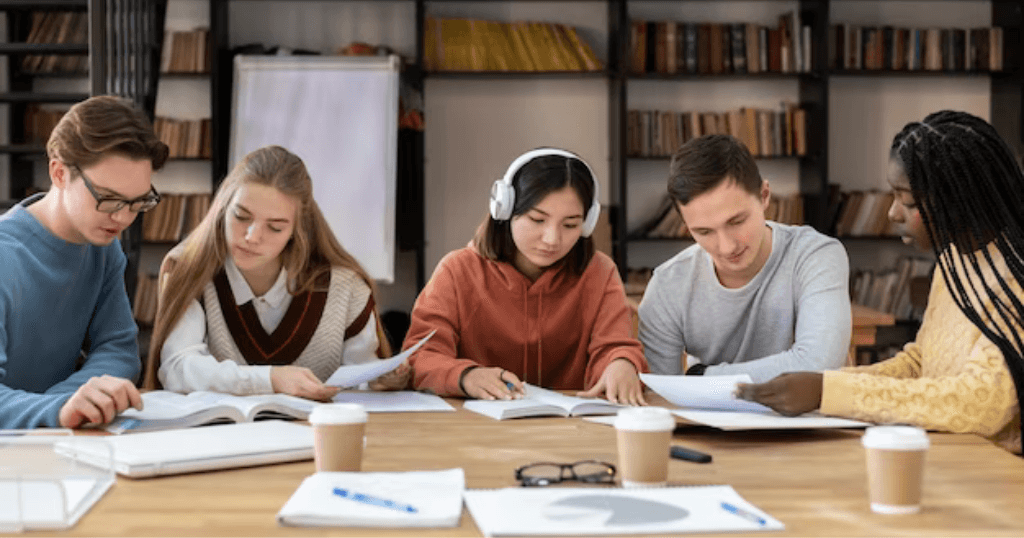 Securing Academic Environments: The Role of SIS Training and Support
Reading Time: 2 minutes Securing Academic Environments: The Role of SIS Training and Support Creating a secure and welcoming environment within university campuses is essential for the well-being of both students and staff. Unfortunately, the sense of safety is often compromised, as per Gartner's […]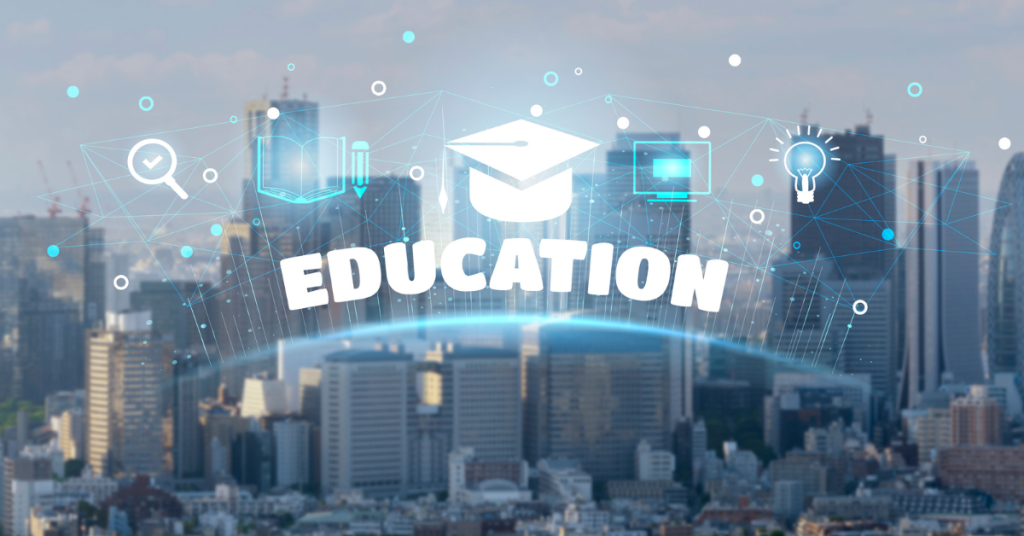 Riding the Wave of AI in Education with Academia ERP
Reading Time: 2 minutes In the rapidly evolving landscape of education, technology has played a pivotal role in transforming traditional teaching methods into dynamic and interactive learning experiences. One of the most revolutionary technologies making waves in the education sector is Artificial Intelligence (AI). […]