How Automated Attendance Management System benefits Educational Institutions
Campus Management Software
,
Cloud ERP
,
College ERP
,
College Management Software
,
Education
,
Education ERP
,
Education ERP software
,
Education Management System
,
Educational ERP
,
ERP Implementation
,
ERP Solution
,
ERP Solutions with Cloud Server
,
Institute ERP
,
Mobile ERP
,
School Management Software
,
Student Information System
,
Student Management Software
,
Student Success
,
Training Management System
,
University Management Software
Reading Time:
3
minutes
Automated Attendance Management System maintains an agile technology that changes the traditional attendance processes into a smarter and more effective system. It makes attendance interesting and time saving for teachers.
Like any other sector, schools and colleges are also burdened with a huge amount of administrative work. With several managerial tasks to take care of, educators often have less time to focus on teaching. A digital solution can aid them in using their time more productively.
Attendance Management System is a solution that can help teachers with better efficiency in the classrooms.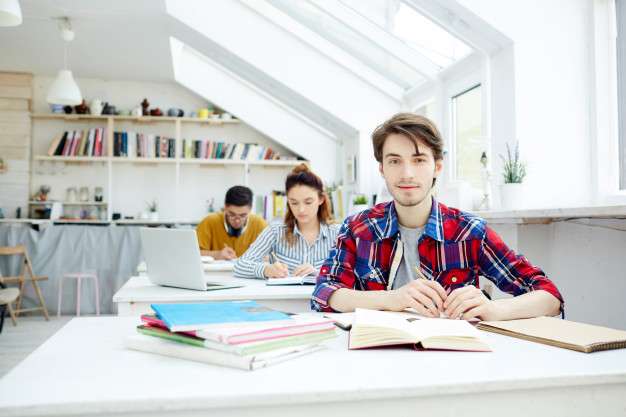 The manual attendance system unnecessarily consumes their time. Besides this, they have to calculate attendance records for the final evaluation of students which again is a fairly manual process.
An automated attendance management system can overcome such inefficiency.
Do you know teachers can save 10-15 minutes daily in attendance with automation?
It makes attendance processes faster and reduces manual work. It also gives them a detailed report of student attendance records and saves the time-consuming calculations.
Here are the technologies used in an attendance management system:
Biometric Integration
Biometric Integration is fast becoming the most reliable and accurate attendance method in schools/colleges. It saves time, efforts and makes attendance processes efficient. As it is a fingerprint-based system there is rarely any chance of proxy or fake attendance.
The fingerprints of students are saved in the biometric system in the beginning and that data is integrated with an education ERP.  After that students just have to place their fingers on the machine to confirm their attendance.
RFID
Apart from biometric, some institutes prefer this technology for automating the attendance system. RFID of  Radio Frequency Identification as the name suggests records attendance through radio waves. It has a unique ID number for each student given on a smart card and can record attendance within seconds. It is also capable of reading several cards at once.
Students just have to pass through an RFID and reader where attendance gets marked and data automatically transferred to an integrated Education ERP.
Faculty Portal
The faculty portal is an online platform offered by a Student Information System for teachers. It not only helps connect teachers and students but also allows teachers to manage attendance, time table, assignment distribution and more.
For instance, if a student is on a leave, it appears based on the specific leave he/she has opted for, and if the student is busy in other curricular activities; teachers can mark them accordingly, thus avoiding confusion. In case of an uninformed absence, an automated SMS/notification is sent to the respective parent/guardian so that they can be aware of the whereabouts of their child.
Academia ERP can save 20% time spent on administrative tasks, and keep your data secure with cloud-enabled technology. Want to know how? Talk to our expert now. Click here to book a free demo.
Image source: freepik.com