How does ERP Software works for an Educational Institute?
Campus Management Software
,
Cloud ERP
,
College ERP
,
College Management Software
,
Education
,
Education ERP
,
Education Management System
,
ERP Implementation
,
ERP Solution
,
ERP Solutions with Cloud Server
,
Institute ERP
,
Mobile ERP
,
School Management Software
,
Student Information System
,
Student Management Software
,
Student Success
,
Training Management System
,
University Management Software
Reading Time:
3
minutes
ERP or Enterprise resource planning is initially used by companies such as retail, accounting, corporate governance, corporate law, etc. Big enterprises started using ERP first and now due to its positive impact on the overall productivity and increased ROI (Return on Investment), Mid Size/small companies are also started implementing ERP for the management of the organization.
ERP in the education industry is best known as the Student Information System or Education ERP. Education Institutes use ERP to manage and monitor all kinds of administrative activities. It assists in admissions, examinations, class & course management, time-table management, employee management, human resource, and many more.
What is Education ERP software?
What Education ERP can do will be better understood when you'll understand what Education ERP is. Education ERP consists of multiple modules for departments. From admission campaign to student registration, from class management to course management, from student attendance to employee timesheet.
Everything within the campus of the institute can be managed by Education ERP. It is also known as the Campus Management System.
Education ERP also comes with integration to deal with other processes such as online payment, payroll management, learning management system, library management, and more.
How does ERP Software Work for an Educational Institute?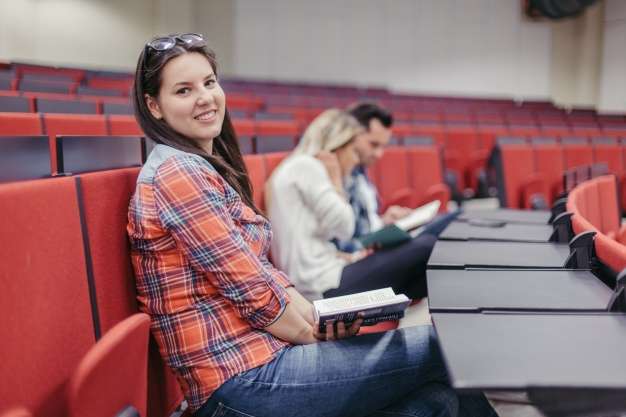 Here are the following ways in which ERP software work for an educational institute.
1.
Admission Management
All education administrative process starts with admission. It can be selection processes, admission campaign, admission examination, etc. ERP software for an Educational Institute has a separate module to take care of all the details and processes related to admission. After the setup,  it can also manage inquiry details, inquiry follow-ups, targeted numbers of admission details, details of expenses whether the target achieved or not, etc.
2.
Examination Management
Examinations are conducted in three steps. Pre-examination processes, execution and, post-examination reporting. Student Information System can integrate all these processes. It makes it easier to collect, arrange and distribute all the information related to examinations. Room allocation, exam-center arrangement, teacher/faculty allocation and everything else can be recorded and executed via this.
It also helps in the grading system, marking, and mark sheets distribution to students. Here are the advantages of School ERP in the examination.
3.
Course and Classroom Management
After student enrolment there comes the course and classroom management. With this module, educational institutes can keep records of course they offer, which course is assigned to which student and teachers, records of multiple courses assigned to single students is also possible with.
Some Education ERP also provides provision for distance learning course management where you can manage resources related to books and other stationery details.
4.
Student Management
Student management is keeping detailed information of all the students. Their fee and bill payment record, enrolled course details, their personal details, hostel details, assessment details, attendance details, co-curricular activities and more. Teachers and students can also access this information via their respective portal.
5.
Employee Management
Just like student management, employee management keeps the details of employees. Teachers can create and maintain time-table, they can fill-in and view their details and duty they are allotted to. Their activity record is also recorded in this module.
6.
Fee & Bill Payment Management
Educational institutes handle multiple fee & bill payment processes. Thousand of book purchase details, students' fee, examination fee, other activities payment and many more. It complex and one mistake can lead to multiple errors in the balance sheet.
Education ERP is designed to manage this process as well. It comes with integrated accounting software such as Tally to manage all accounting related tasks.
Here the benefits of Fee & Payment Management:
Conclusion
ERP in education is designed to smooth the academic processes in institutions. It is freeing teachers from mundane tasks and enabling them to focus on their passion for education. Not only educators, but also students, and their parents are getting benefits with Education ERP implementation in institutes. It gives them transparent and more active participation in academic activity.
What do you think, is ERP good for the education sector? Will it change education as we know it?