Student Information System: Empowering Institutions
December 8, 2018
Campus Management Software
,
Cloud ERP
,
College ERP
,
College Management Software
,
Education
,
Education ERP
,
Education Management System
,
ERP Implementation
,
ERP Solution
,
Institute ERP
,
Mobile ERP
,
Student Management Software
,
Student Success
,
Training Management System
,
University Management Software
The student Information System is an ecological system that helps the institutes get rid of distributed data. This all is in single software which includes initial documentation from inquiry management, student registration, till students get passed out of the college / University. This software will help you in running all day-to-day college activities without difficulty. College can easily send alerts or different sorts of information via SMS or email to parents and students. Information generated includes results, attendance records, assignments, notices related to different cultural activities, seminars, corporate events, Placements, etc…
Student Information System is a totally integrated, desktop-based, user-friendly Educational ERP Solution for colleges / Universities. It is a Software setup that guarantees smooth Administration and Management of a range of academic and non-academic activities. Student Information System provides a complete Management Information System and Student Information system. It is a logical platform for Students, Teachers, Parents, and Management with unique requirements and responsibilities.
Challenges faced by Colleges & Universities in the absence of ERP:
Lack of planning
Complexity in managing departments, tracking old records, student data, applicant data, enquirer data, alumni data etc
Huge and Scattered File System
Deficient in Transparency of the system
Massive manpower and workforce are required for jobs like creating different reports, analyzing the performance of students, keeping records of examinations, result generation, etc…
Lots of difficulty in managing Inventory
Tons of load for Library management (LMS Link)
Poor communication between – Teachers, Students & Parents
Student Information System has the following core features which can help us reduce manpower and time: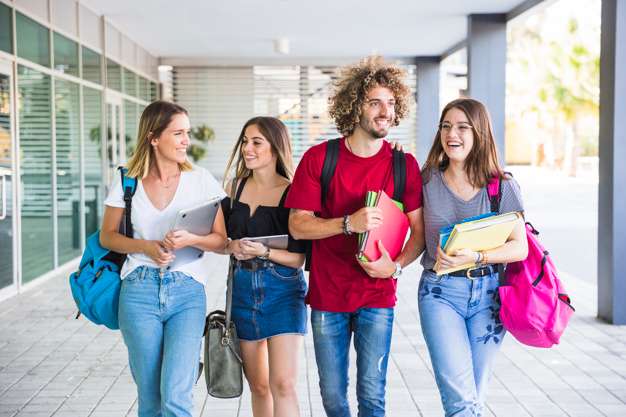 Organization Set up
User and Roles
Pre Admission (Campaigns & enquires ) & Admission (Registration & Enrollment)
Program and Courses
Examination
Fee & Payment
Transport
Hostel
HR & Payroll etc….
A higher education student information system (SIS) stores and tracks all students' information that faculty and organization need to manage their university \ college campus procedures. Information such as grades / Marks, attendance records, admissions information, and their financial summary, etc. This kind of system is beneficial for both Faculties and Administration staff. The higher education System contains an individual portal for both Faculties and students to acquire information that is vital to them exclusively like grades for students and student-wise growth for faculties. The capability for students and faculty to communicate with each other is immensely important in a higher education System so that professors can answer questions regarding assignments and exams and solve their queries. SIS can typically integrate with a learning management system (LMS) so that the faculty has the ability to deal with all aspects of student data.
 Student Management System helps in many ways such as:
Authentic time reports: Long ago manual reports technology was used in institutions. These days, the management can do the whole lot on ERP, which in itself is an inbuilt mechanism for generating reports. Many styles of actual time assessment can be generated from such software in the form of different excel reports.
Paperlessness: Automation of process leads to reduced usage of paper which ultimately helps in saving time and money.
Data Security: SIS provides a high level of data security in terms of protecting data from unauthorized access and data corruption throughout its life cycle.
Improved quality of interaction: With the help of SIS interaction between Students – Faculty, Student – Management, Management – Parents, Intra college Faculties, Administrator became more transparent.
Growing productivity: The proper use of ERP software program will boom the productivity of University / Colleges to a large volume.
Hence, the Student Information System is a boon to the education industry. With limited and constrained options to satisfy the current generation, let us start working towards a better tomorrow with the ease of SIS in a click away.
Image Source: freepik.com