University ERP- Bridging The Gap Among Students, Faculties, & Parents
Reading Time:
2
minutes
Communication is power, it creates a better relationship, builds trust and avoids disposal of improper information.
Even in education industry communication is very important. We are aware of the importance of connectivity and synchronization between faculties and students. But there are many more dimensions to cover to fill this communication gap.
It is prevalent that parents want to be involved in their children's lives especially when it comes to academic performance. They want to be aware of how their kids are being taught, how they are performing, is there any behavior that needs to intervene, etc.
Not only between parents and student but communication also plays an important role between faculties and students. If a student is updated with all the lessons, assignment details, faculty's availability and other related information; his awareness will increase and he will perform better. Same goes for faculty.
Here comes the need for a proper system that can enhance the connectivity among all the stakeholders of an institute.
What is University ERP?
University ERP is a software programme that manages all the academic processes within a university campus. It is also known with various names around the globe e.g. University Management System, Campus Management Software or Student Information System.
It manages complete student life cycle from inquiry to graduation till placement. A University Management System streamlines all academic operations with the help of many advanced features.
How a University ERP is connecting students, faculty, and parents?
A University ERP or University Management System such as Academia SIS provides an exclusive portal for parents, faculty, and students. These portals help them to see all the information they require.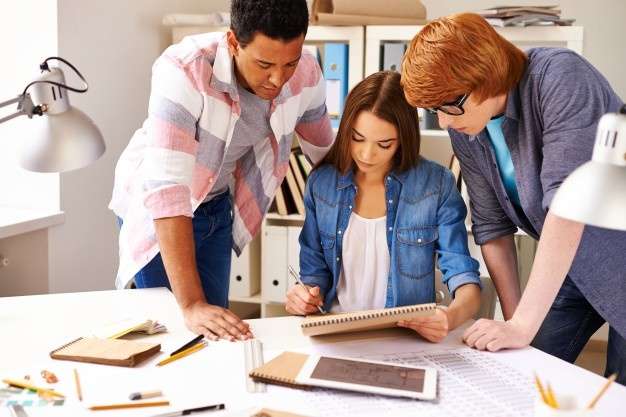 With the help of Parents Portal, parents can check the details of their children such as marks obtained, lessons taught, absentees, outstanding payments, disciplinary actions, etc. They can also track which faculty is running behind in his/her lesson plan and which one is performing better.
If parents stay aware of the performance of their children, they can take the required actions. Moreover, students perform better if their parents are aware of their academic activity.
If there are any inadequacies in performance or any other areas, parents can play their role to correct it.
Faculty with the help of Employee Portal can give assignments, homework to every student; individually or in a group which gives them the power to keep an eye on every student.
What are the benefits of University ERP?
In the olden days when our parents in college, their parents weren't getting any academic or non-academic performance report of their children, only the mark sheet. Now the time has changed. With the help of Education ERP, parents can be aware of everything their children's activity from beginning to end, which builds a meaningful and strong relationship among students, parents, and institutions.
Education ERP is the future
It is well known that Education Technology is going to replace all traditional and manual academic processes in the future. University ERP or Student Information System (SIS) brings the parents and institution on the same page, that ultimately leads to a healthy and successful student life cycle.
Is your university ready for an advanced management system? Take the first step and book a free demo now!!!