A Checklist To Safeguard Your Institution's Data
Automation in Education
,
Campus Management Software
,
Cloud ERP
,
College ERP
,
College Management Software
,
Education
,
Education ERP
,
Education ERP software
,
Education Management System
,
Educational ERP
,
ERP Implementation
,
ERP Solution
,
ERP Solutions with Cloud Server
,
Institute ERP
,
Mobile ERP
,
School Management Software
,
Student Information System
,
Student Management Software
,
Training Management System
,
University Management Software
Reading Time:
3
minutes
Today, data protection is one of the biggest challenges in the education sector with institutions being prone to vulnerabilities and frequently falling victim to massive data breaches. However, a checklist to safeguard data can help improve the overall security and prevent incidents of major data breaches from compromising their reputation.
Schools and higher educational institutions are data treasure-troves as they often collect and process personal and confidential information about their prospective and enrolled students, alumni and staff. From personally sensitive information like addresses, health records and payment information, these institutions often run extensive networks across different campuses, with thousands of students and staff accessing their online portals through different devices at any time of the day or night. Hence, educational institutions are at high risk of having their data breached. In 2019 itself, Stanford University, education software developer Pearson and Georgia Tech have all suffered data breaches, with Georgia Tech alone having 1.3 million of their records exposed.
While educational institutions are required to take active measures to safeguard their data from unauthorized access, here is a checklist of how Academia can help institutions to protect their data and records.
– High scalability
Scalability in an ERP software is very crucial as it manages an institution's growth by streamlining operational performance and maximizing productivity. Academia ERP (SIS/SMS/TMS) is highly scalable and can handle the increasing volume of data and the requirement of securely adding new users. The software is a robust solution meeting every expectation of a growing institute or chain of institutes.
This scalability offered by Academia solutions is beneficial for an institution as it allows the institute to focus on its growth and not the challenges associated including compromising on the security while handling huge volumes of sensitive and confidential data.
– Superior flexibility
Academia ERP(SIS/SMS/TMS) can be customised and configured as per the taxonomy of the institute. This allows for a personal touch to the terminology making it easier to interpret and allows even a non-technical person to operate the software easily without relying on technical help. The configuration features could also help to add extra functionalities as needed.
This superior flexibility from Academia makes an institute technologically advanced, future-ready and self-reliant. Academia SIS offers complete and detailed campus management solutions that improve an institution's productivity, workflow efficiency and boost high ROI by streamlining administrative processes with automation. Academia's MIS is highly configurable and scalable, aiding institutional growth. It provides data analytics with detailed reports for every department as required. 
The ease of use and familiarity of taxonomy results in lower incidents of human error, one of the major causes of security lapses.
– Diverse Reporting 
The diverse reporting in Academia ERP(SIS/SMS/TMS) offers dashboards for the administrators and for a range of user roles, which is extremely helpful to disseminate information faster from the existing data. It also offers visual aids with graphical representation like pie charts and bar graphs with consolidated data. With diverse reporting, it is easier to find student details year wise, their academic performances, extra-curricular activities, and all other activities. This helps in optimising time and resources while ensuring that reports are seamless and easily accessible in the most secure way. 
Academia's diverse reporting helps to make more informed and data-driven decisions in the quickest and most hassle-free way. There is no time wasted in going through uncountable files for little details. It is a crucial tool to gain powerful insights into student data smartly and safely. 
– Cloud Enabled 
Cloud computing has become an essential aid for school, colleges and universities for content delivery, communication and collaboration. The need for servers, storage and software have become essential to share resources, software and information, to computers and other devices.
Cloud computing also dramatically reduces the time, money and infrastructure that educational institutions need to reach out to new markets. The institutions achieve efficiency in operations with centralised control with students becoming more engaged with the available options and teachers focussing more on learner requirements instead of mundane admin tasks.
Academia's products are cloud based, which helps to reduce risk and enhances data security. The cloud security not only helps the IT teams to recognise and remove risks in the system, but also enables them to create consistent security policies in all the branches of the institution.
Conclusion:
Finally, with the number of cyber attacks on the rise, data security has become a prime concern for educational institutes. Academia ERP software are built to work around huge volumes of data which are easily accessible by those who require to use them, yet with the tightest security possible. There are multi layers and types of information security control to combat abuses and breaches of security, at every level. To know more and learn about how Academia's customised ERP solutions keep your data safe, among other benefits, please book a demo by clicking on ERP software for educational institutions.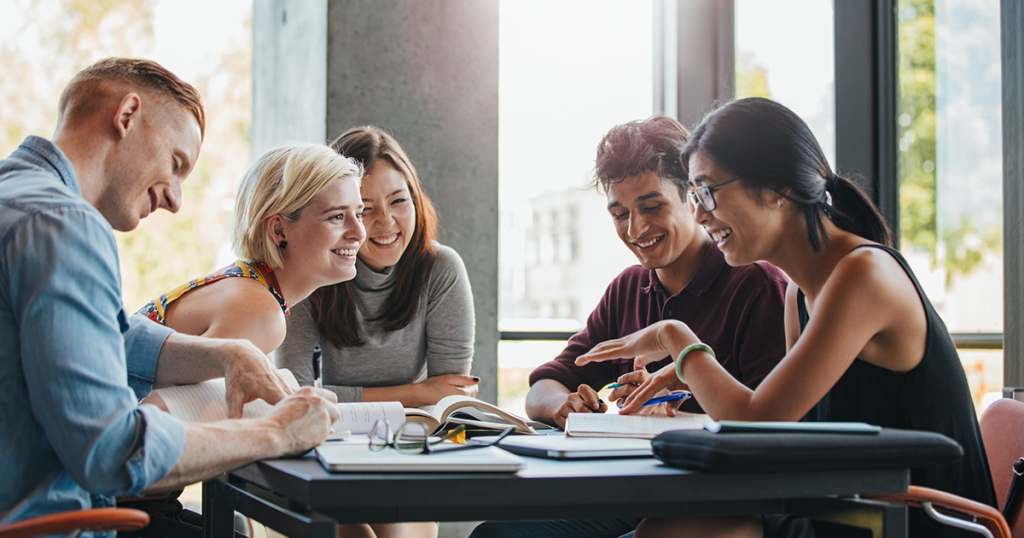 Maximizing Efficiency: A Foolproof Approach for College Admissions Teams to Optimize Resources
Reading Time: 2 minutes In an era where colleges face increasing demands and resource constraints, the need for streamlined processes within admissions teams has never been more crucial. This blog delves into a foolproof strategy to empower college admissions teams to accomplish more with […]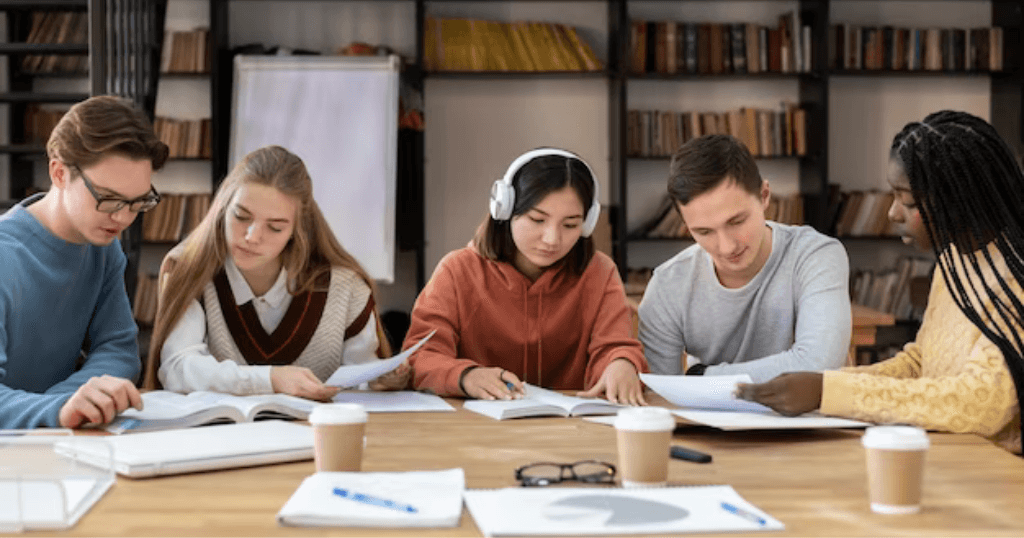 Securing Academic Environments: The Role of SIS Training and Support
Reading Time: 2 minutes Securing Academic Environments: The Role of SIS Training and Support Creating a secure and welcoming environment within university campuses is essential for the well-being of both students and staff. Unfortunately, the sense of safety is often compromised, as per Gartner's […]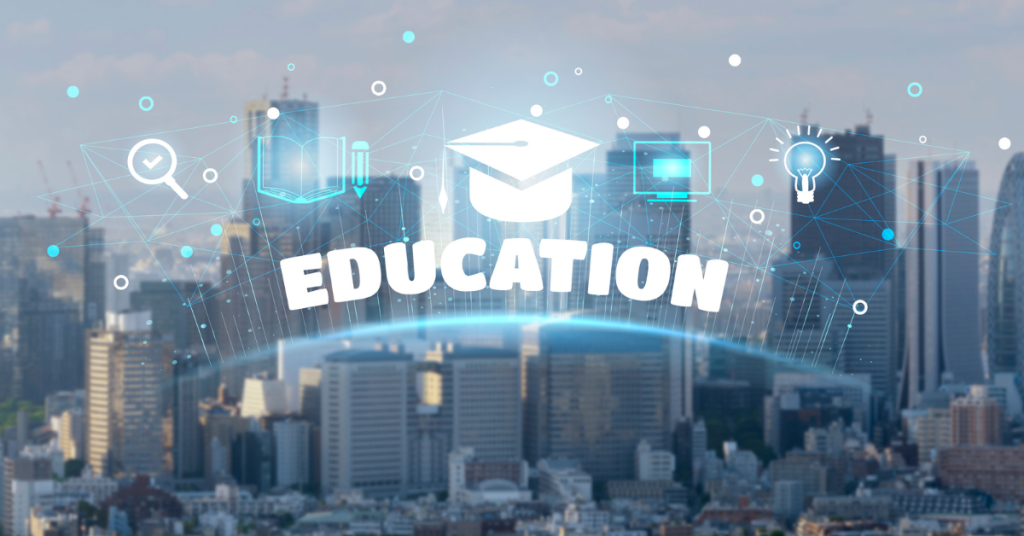 Riding the Wave of AI in Education with Academia ERP
Reading Time: 2 minutes In the rapidly evolving landscape of education, technology has played a pivotal role in transforming traditional teaching methods into dynamic and interactive learning experiences. One of the most revolutionary technologies making waves in the education sector is Artificial Intelligence (AI). […]