Champion the era of tech in education through high configurability
Reading Time:
2
minutes
Change is part of life, but does it always have to be complex and messy? Not exactly. When we talk about modern-day technology something has shifted innately. Widescale changes in software do not mean altering the code of the software in its entirety anymore. In fact, customization is now out of the picture, and high configurability software is in. This has been made possible by SaaS. 
The major advantages of SaaS are any new updates can be made available to the users very fast, debugging of issues become easier and much easier to adopt pay-as-you-use model.
Think Beyond Customization
Every education institute has a unique workflow and work.arounds. To ensure that software fits like a puzzle piece into these workflows and set processes, customizations to the existing software were required. 
But this meant a lot of wasted time, increased costs, and settling for below-average quality software. It created inefficiencies that led to security risks and slowed down the overall performance of the software. It also led to more downtimes. 
All in all, it was not a very viable option for the buyer and the vendor. The regular visits and revisions in the software resulted in increased costs of software and become a burden for the vendor every time an institute needed to upgrade or invest in new technology. 
Evade Vulnerability and Ensure Quality
Customizations in the software requires a team to alter the code of the software. This means increased security breaches, many downtimes, and reduced operational efficiency of software. Especially, during the upgrades, the approach was to do customizations to the product to meet the requirement of an institute. This took up a lot of time and tied up many resources in the institute to get involved in the development process. 
Meanwhile, with configuration, it is just like adjusting the knobs on the existing product to meet your current requirement. It is as simple as flipping a switch and makes upgrades and personalization of the product very easy. Furthermore, it does not require a developer to expose data to security threats and endure downtimes that disrupt the working of an institute. 
The Real Price you Pay for Customization
Education institutes is one of the biggest targets for cyber attacks. Institutes store vast amounts of personal and financial information of a student and usually, it is not protected. It just simply lies there exposed ready to be attacked by the cybercriminals. Bringing customizations into the picture elevates this situation. 
Go for a SaaS solution instead
Look for a SaaS solution that is: 
ISO 27001 certified. 

Has a dedicated Security Incident Response team

Has robust vulnerability and patch management capabilities

Has advanced Intrusion Detection System 

Has incredible security features 

Provides opportunities for upgrading new features
Wrapping Up 
The biggest difference between customization and configurability is the ease of adoption to the growing needs of the institute. Customizations make change complicated and leave institutes more prone to random cyber attacks. Meanwhile, a system that is highly configurable allows you to adjust the elements of the software as simple as adjusting the knob and changing the functionality of the product. You don't have to dive into the code of the product. It is an added benefit that you must look for in SaaS-based cloud ERP solutions for education institutes. If you are looking for a product with high-configurability consider Academia ERP and learn more from our technology experts. 
Related Posts: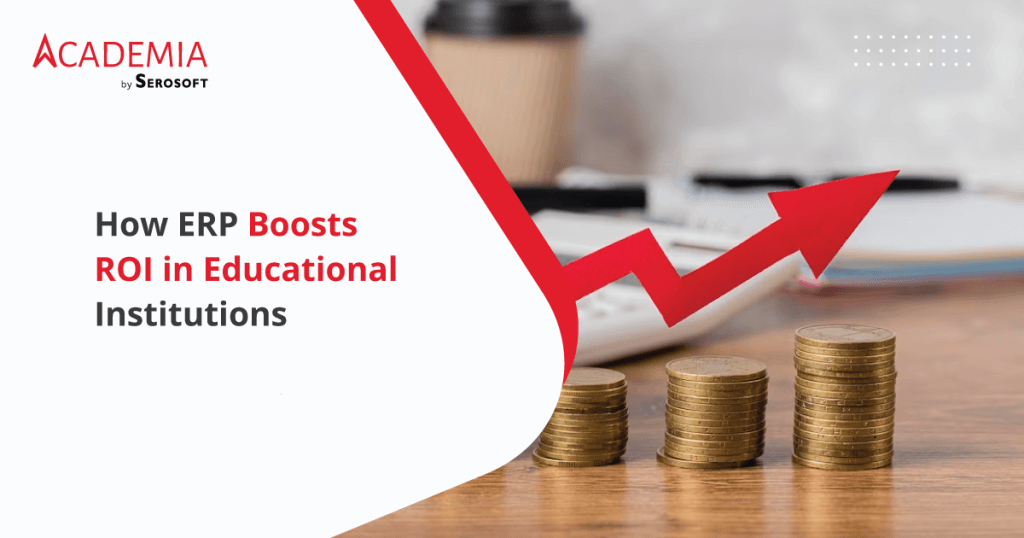 Maximizing ROI in Education: How ERP Boosts ROI in Educational Institutions
Reading Time: 3 minutes " Given a 10 percent chance of 100 percent payoff, you should take that chance every time"- Jeff Bezos, and what if there is a 100 percent chance of 200 percent payoff, one should just rush to grab the opportunity, […]