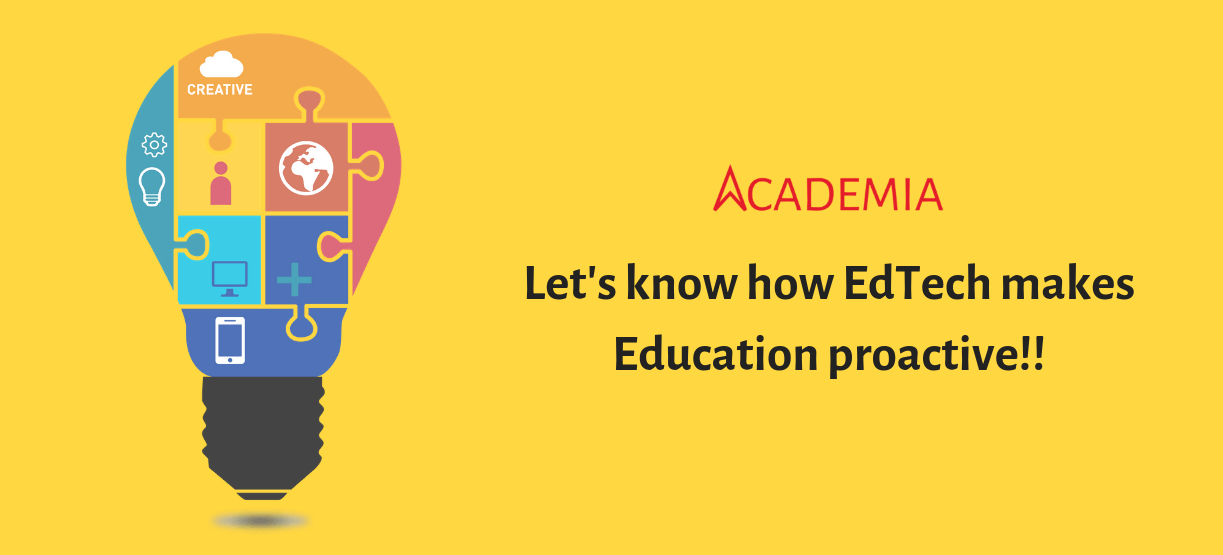 How ERP Makes Education Proactive?
Campus Management Software
,
Cloud ERP
,
College ERP
,
College Management Software
,
Education
,
Education ERP
,
Education Management System
,
ERP Implementation
,
ERP Solution
,
ERP Solutions with Cloud Server
,
Institute ERP
,
Mobile ERP
,
School Management Software
,
Student Management Software
,
Student Success
,
Training Management System
,
University Management Software
Reading Time:
2
minutes
"Doing the best at this moment puts you in the best place for the next moment."
The education sector is a very huge sector like any other large industries where data-driven decision-making is critical yet important. Education ERP software like Academia is important to ensure a transparent system of flow of data which shall boost the process of decision making.
Academia provides integrated, flexible, comprehensive and scalable Education ERP system for universities, colleges, schools and training institutes that serve as the foundation for creating and delivering accurate, reliable info across your educational institution. Since all the institutions have different needs and challenges, Academia helps you automate the whole system resulting in data-driven (Available through our dashboards and reports) decision making.
ERP Implementation in Institutions brings together the knowledge necessary for making analytical decisions, taking beyond the reporting of historical data and giving you the power to look ahead using predictive analytics. A leading-edge Education ERP software helps you understand trends to facilitate overall planning and intervene where trends need further attention.
Besides such benefits of an ERP there are furthermore which can be listed: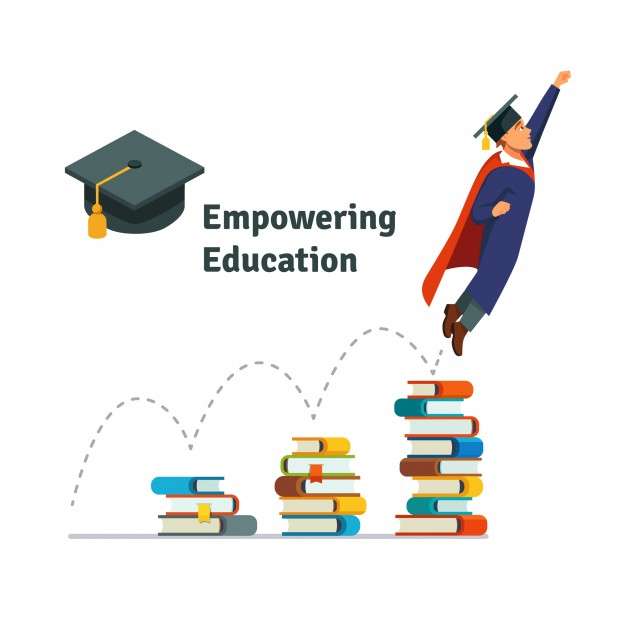 Improved communication & collaboration among stakeholders can be done: The increased communication helps the institutions to get feedback and give critical information in time.
ERP increases efficiency: Educational ERP helps to ease down day-to-day activities to improve processes by automating it.
Parents, teachers & students can easily share real-time data through various modes and help each other to improve the overall educational structure ensuring accurate decision making.
Information is streamlined and improved on the idea of sharing valuable data.
Reporting is inbuilt in ERP: Reporting is altogether a different tool available in education automation software which can help teachers to easily generate reports for students and parents to see and evaluate.
Analytical capabilities are also built within the ERP: Institution can take advantage of the analytics to generate reports which in turn can help them to make quick and accurate decisions.
Information is accessible at all times: Relevant information such as dashboards and reports can be accessed anytime, anywhere using the browser, mobile or any other terminal.
Technology has played a super awesome role in education to make it proactive. Let's see how?
ERP solutions provide a complete centralized control panel which can be used to improve the daily work-flow of any institutes. It also helps in the administrative process and management handling with automated approach. Information sharing also becomes easy with one-click data storage and retrieval.
To become successful, collaboration is the key. With ERP solution, everyone can easily collaborate and help make the system a better place. Report generation is automated and there is no need to spend hours after hours to generate reports for students and other causes.
Educational ERP software is now becoming mainstream in the education sector. The main reason for the change in demand is how schools and colleges are becoming complex day by day. More data is flowing through the organization and it is always a good idea to keep track of the data and make good decisions based on the data which can easily be done through an automated system one like Academia ERP.
Image Source: freepik.com