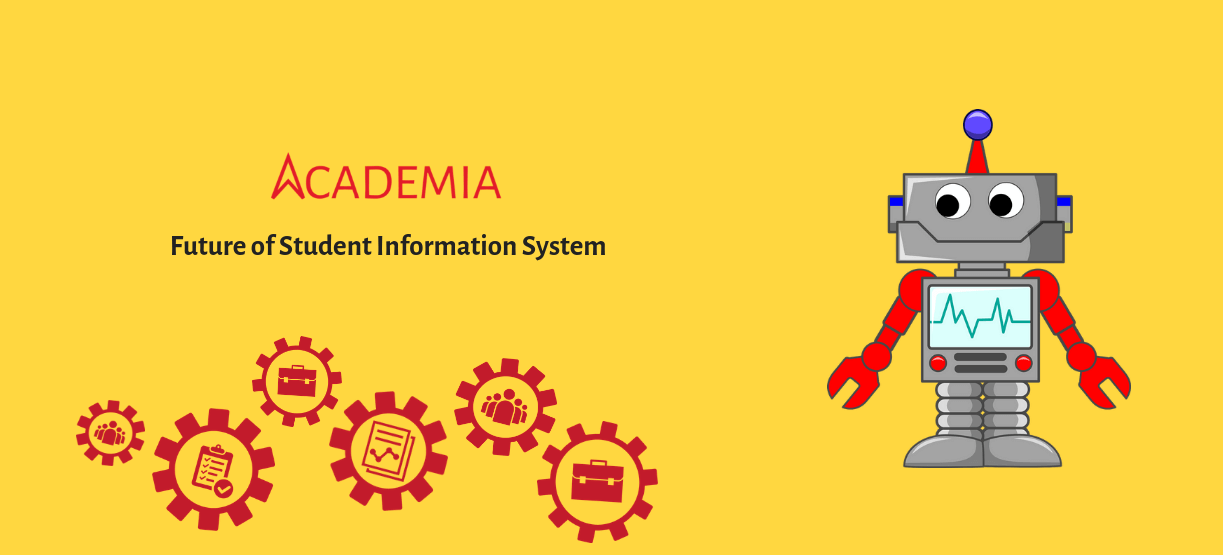 Student Information System in 2030
October 13, 2018
Campus Management Software
,
Cloud ERP
,
College ERP
,
College Management Software
,
Education
,
Education ERP
,
Education Management System
,
ERP Implementation
,
ERP Solution
,
ERP Solutions with Cloud Server
,
Institute ERP
,
Mobile ERP
,
School Management Software
,
Student Management Software
,
Student Success
,
Training Management System
,
University Management Software
The World is becoming a better place to live with new technological developments. AI Powered Chat-bots, Augmented & Virtual Reality, Data-analytics and Cloud Technology are revolutionizing the daily operations of various Industries. This is a good sign for the Educational Industry as well. Technology can pave the way for a better student success rate.
With some commendable work being done by iPaaS service providers and Student Information Systems (SIS), it's easier now to fetch information from various platforms, analyze it and present it in a meaningful manner to teachers & parents. This can be a great aid to the teachers and parents as reports and suggestions will help them to:
# Analyse student mistakes:
The Student Information System (SIS) along with teacher's input can compute the pain areas of students by analyzing the patterns in mistakes that they make in assignments and periodic tests. The next step to this can be the system giving suggestions to students to refer a specific book from the library or maybe an online study material which might help the student to cope up with the topic.
Similarly, teachers can be advised to spend more time with the students in the lab or studio for specific topics. Teachers will be able to unleash the actual power of the system by getting reports on Student-Topic Level Understanding.
# Collect and Process Student Feedback:
The SIS can be an effective tool for collecting feedback from the students. This feedback can be on various matrices such as – clarity of concepts; quality of study material shared, teaching techniques and examples shared by the teachers. On the basis of this feedback, anecdotal data can be gathered and analyzed to get meaningful reports.
# Suggest Careers:
This is a typical scenario of primary education at the end of which the students are not very sure of which career stream should be chosen. Now consider a student who has been part of an advanced SIS. The system would know a lot about each student's capabilities, strengths, and weaknesses. Further to the availability of this data, the AI and Predictive Analysis Engine of the system can provide guidance to students about careers and streams to be chosen.
# Assign Mentors to students:
Mentor-Mentee mappings can be done using business rules. Such rules can be defined on the grounds of proficiencies of mentors and requirements of the mentees. Logical mappings will be achieved through automation hence saving a lot of time and efforts.
# Monitor Student Health:
For monitoring the holistic development of students, the data collected during periodic health check-ups can be collected and compared to an ideal growth rate of the student. This in itself has an infinite scope as a lot can be achieved through API integrations with Health Monitoring Systems. The output from such an ecosystem can also give suggestions on meals and its ingredients to ensure perfect health and growth rate of students.
# Assist Recruitments:
In the case of higher studies, the recruiting firms would want to short-list students on the basis of traits, positive incidents, academic excellence, growth, and achievements. The list of such students can be generated by applying various filters to the data available within the SIS. Such an approach will emerge as a great helping hand to Recruitment Cells of the institutes and for the recruiting firm as well.
The beauty of this advanced Student Information System will not just be its technical excellence but also the psychological support that it'll provide to the students on the grounds of all the analytical data. Institutes can even plan a new department all together which will be using such reports and statistics to ensure student success mentally, physically and emotionally.
Image Source: freepik.com