How Higher Educational Institutions (HEIs) are set to transform due to NEP 2020?
December 30, 2020
Automation in Education
,
Campus Management Software
,
Cloud ERP
,
College ERP
,
College Management Software
,
Education
,
Education ERP
,
Education ERP software
,
Education Management System
,
Educational ERP
,
ERP Implementation
,
ERP Solution
,
ERP Solutions with Cloud Server
,
Institute ERP
,
Knowledge Center
,
Mobile ERP
,
national education policy 2020
,
nep 2020
,
School Management Software
,
Student Information System
,
Student Management Software
,
Student Success
,
Training Management System
,
University Management Software
The NEP 2020 is a milestone in educational reforms and is planned to transform all existing Higher Educational Institutions (HEIs) into multidisciplinary institutions, providing students with multiple choices at every stage.
Higher education in India has the responsibility of transforming the country into a knowledge hub and a knowledge economy. The National Education Policy (NEP) 2020 is based on five fundamental pillars – access, equity, quality, affordability, and accountability and is designed to change the current system of learning into a system with the highest quality and integrity. It is set to provide a choice of equal and varied playing fields to students from different social backgrounds.
Let's look at the major reforms the NEP 2020 is set to bring in for HEIs in India –
1. Opens entry for large education institutions
One goal of NEP 2020 is to increase the Gross Enrolment Ratio in higher education in India, including vocational education from 26.3 percent in 2018 to 50 percent by 2035. The Policy is focused on supporting skill education and streamlining educational planning, administration, and management at all levels.
The primary focus of NEP 2020 in Indian higher education is to transform HEIs into large multidisciplinary universities, colleges, and HEI clusters, with 3,000 or more students each. The policy foresees all existing HEIs to evolve into three categories of multidisciplinary institutions by 2040 –
(a) Research-Intensive Universities (RUs)
(b) Teaching Universities (TUs)
(c) Autonomous Degree-granting Colleges (ACs)
According to reports, India needs an additional 1500 HEIs to encourage and accommodate more students. The policy proposes the setting up of large and foreign universities. It seeks to promote India as a global destination for quality and affordable education. It will allow high-performing Indian universities to set up campuses abroad while allowing select universities from the top 100 in the world to operate in India. This would promote a healthy competition among Indian HEIs. 
2. Promotes Liberal & Flexible Education
NEP 2020 is designed to generate interest among students in the specialised area of research which will lead to new discoveries and acknowledge the importance of invention and scientific outcome.
Arts and Science streams will not be separated strictly, as well as curricular and extra-curricular activities and vocational and academic qualifications. This is meant to promote a holistic and very versatile learning environment that will help in the development of open-minded and well-rounded individuals. 

A revolutionary introduction in the Indian context is the freedom for learners to learn as per convenience. The new policy allows a student to choose different subjects and move out with a certificate, diploma, or full degree, depending on the number of years spent on the course. It gives students multiple entry and exit points in degree programmes, which further encourages lifelong learning philosophy. 

An Academic Bank of Credit will be introduced which will store academic credits of students earned from different HEIs digitally and these credits will be counted towards the final degree earned.

The policy has also asked HEIs to do away with high-stake examinations and bring in a continuous and comprehensive evaluation system. 

This reform is meant to help the students to nurture their creativity and critical thinking by motivating them to follow their passion in their chosen field. This will completely change the business models of HEIs in the future, along with their curriculum and delivery methods. Technology will be the integral support that will help in this seamless shift. 
3. Eases Regulatory Structure
According to NEP 2020, there would be one common regulator for all HEIs in India -National Higher Education Regulatory Authority (NHERA). By eliminating the multiple, overlapping regulators, NHERA will create various verticals and cater to different disciplines and simplify degrees or diplomas. This change will ease the regulatory burden of HEIs and will allow them to focus more on their core role of imparting knowledge. The single regulatory system would provide autonomy to HEIs, which is crucial to innovations in education.  
Conclusion
A change in the Indian higher education system was long overdue, and NEP 2020 marks a bold move away from the long-standing and established rote and herd learning practices in India. 
While the NEP 2020 aims at improving the operative environment for HEIs across India, it clearly reveals the government's intent to restrict commercialisation of higher education in India. The policy dictates that all educational institutions will be audited as per standards of audit for section 8 company (a not-for-profit company). Moreover, the Institute of Chartered Accountants of India (ICAI) may also enhance the norms for educational institutions, including making sure no related party transactions, services, or charges by any other names are used to profit from the institution by the promoters or management. If there is any surplus, it will compulsorily need to be reinvested within the institution. 
The NEP reforms introduced in the Higher Education System is set to result in – 
Institutional restructuring and consolidation

A holistic education eliminating rote learning

Internationalisation

Teachers training

Professional education

High-quality research

Quality universities and colleges
Changes in the overall ecosystem will bring new challenges for educational institutions, staying updated with the latest developments can help educational institutions to address these challenges. We at Academia provide ERP for higher education which can help automate the processes, schedule a demo with us to learn more.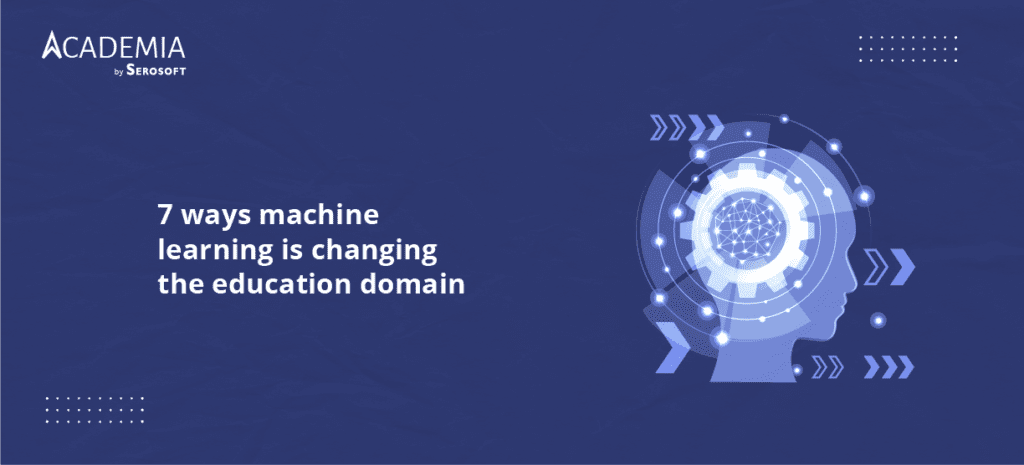 7 ways machine learning is changing the education domain
Although late but education industry has finally started to shed its old ways of operations and is embracing technology happily. There are various schools, universities, and training institutions that have completely digitalized their processes. It is a great achievement as […]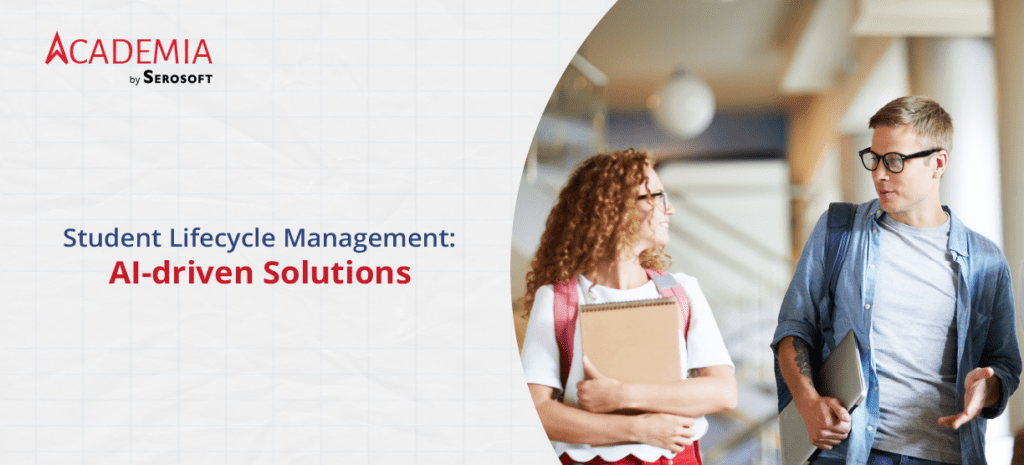 Student Lifecycle Management: AI-driven Solutions
Students being one of the biggest stakeholders in the education ecosystem, management has no choice but to make strategic decisions around them for higher retention and revenue.  However, when we say strategic decisions one of the biggest challenges faced by […]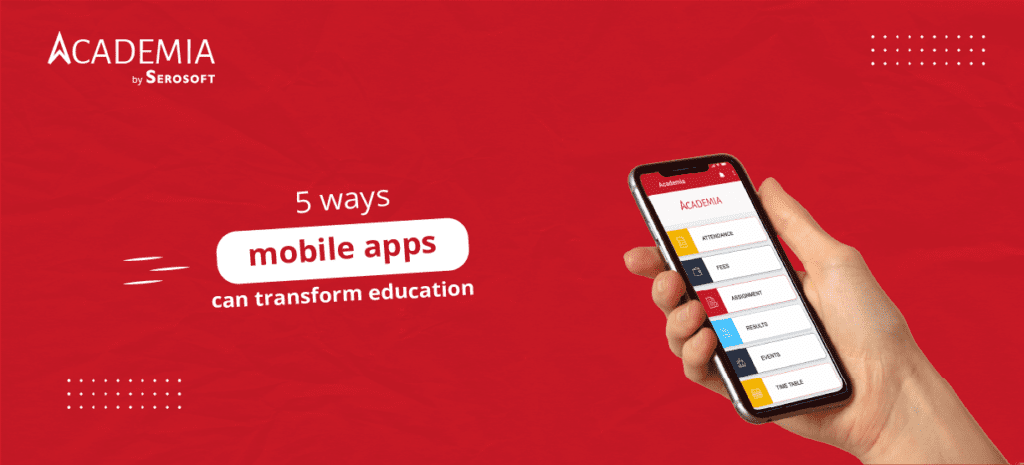 5 ways mobile apps can transform education and improve the student experience
Web and mobile applications have been an integral part of our lives. We shop, travel, manage, eat and do a lot of things that are powered directly or indirectly through applications. When it comes to education, the scenario is the […]