How To Increase Educational Institution Efficiency Using A Campus Management System?
Reading Time:
4
minutes
The competition among higher education institutes is increasing day by day. Colleges and universities are at each other's throats to capture the attention of the best minds and engage them to become a student in their institutes. However, engaging an applicant and retaining them all throughout the student lifecycle would take more than a sprawling campus and a large population of existing students. 
Modern-day students are tech-savvy and they prioritize experience over everything else. It is important that you cater to them a top-notch learning environment based on data-backed decisioning, rather than take actions based on a shallow understanding of the needs of the students. 
Unfortunately, this cannot be fully realized with the traditional methods of operations. Technology-driven solutions can help you increase accountability in your academic and administrative staff and provide solutions to improve departmental functioning. If you are aiming to have quality lead generation from your enrollment campaigns and want to continue high student retention, you need Campus ERP that supports efficient student lifecycle management and other institute operations digitally. 
Centralized Campus Management System for Colleges
Centralized Campus Management System is a cloud-based education ERP solution for institutes of all types and sizes. It supports multi-premise institute management, and interoperability. It enables automation and improves operational efficiency and multi-level reporting. Simply put, the software helps you in the central management of the college and departments while supporting the functions of all stakeholders. 
Using a campus management system for admission management, examination management, student information management, employee information management, timetable management, resource planning, and management, fee & finance management, and more. It helps you in digitalizing administrative tasks and improves student management. 
Advanced Campus Management By Academia ERP – Centrally Manage Colleges, Group of Institutes, and Universities. 
– Student Lifecycle Management
– Student Information Management
– Campus Administration
– 100% Automation of all operations
6 ways in which Campus ERP improves operational efficiency
Organize Administrative Work
College staff has responsibilities of carrying out several duties simultaneously. This automatically affects their productivity and impacts the quality of operations. Moreover, there is a lot of dependency between departments which causes a lag in operations. There are several repetitive tasks that are needed to be done on daily basis. This eats up a lot of productive time and stops the staff to focus on their core responsibilities. 
Campus management software helps in automating most operations in an institute. The centralized database keeps a log of operations and provides real-time data for improved reporting at all levels. Furthermore, it comes with in-built features and functionalities to manage seasonal activities such as admissions, examinations, financial reporting, and account management, etc. 
Using the software can help optimize administrative processes and boost decision-making. It also increases the usability of data as modern ERP systems support interoperability between software systems creating a unified ecosystem for improved functioning. From record creation to management to automating operations and monitoring, a Campus ERP solution can improve the administrative capabilities of a college or university by several folds.
Automated Admission Process
Admissions are one of the most important phases in an academic year. However, they are highly mismanaged due to inadequate planning, and poor execution. It is prone to human errors and procedural delays. Irrespective of the years of experience and expertise administrative staff displays, it is normal to encounter challenges in seamlessly managing and executing admissions. 
Campus ERP solution comes with built-in enquiry management software that captures and allocates enquiries automatically from multiple sources. It makes enquiry management easy and provides features to digitally manage the admission process for individual students. The in-built error-detection and conflict system reduces the chances of human errors and ensures accuracy in data management. 
The system also improves communication between prospects, applicants, and administrative staff. This is done through its efficient omnichannel communication toolkit. It allows you to interact and communicate crucial information to applicants over calls, SMS, emails, WhatsApp, etc. The system also sends out automated updates when there is any change in their application status.
The in-built filter system improves student selection. The system maps student applications with course enrollment criteria. On detecting any conflict between the application and the terms & conditions for enrollment it automatically rejects the applicant and reduces the workload of employees. 
Student information management systems are becoming very popular in the higher education segment. It helps you centrally manage a data repository containing, personal, financial, and academic information of the students. Centralization of information increases the usability of data by several folds. The system also comes with an auto-update feature that streamlines the examination schedule, student marks, subject schedules, curriculum details, and individual reports. 
Besides, the student management module within the system integrated with the ERP solution enables easy access to the college administration and teaching staff. In addition, the students and their parents can check the details as well. 
Examination Management & Execution
A college can efficiently manage and execute online and offline examinations through campus management systems. The software system comes with a plethora of features and functionalities for pre-examination, examination, and post-examination management and execution. The software can also be integrated with a learning management system where the data gets automatically synced between the two systems reducing the task of the administrative team. Apart from that, you can publish results online over the student portal. 
Financial management with campus ERP becomes fairly easy. You can integrate the software with 3rd party payment gateway and enable online fee payments. Using it you can start accepting fee payments through debit/credit cards, e-wallets, UPI, net banking, etc.
Furthermore, the software provides you with real-time data on fee records, and pending payments and also sends out alerts to parents and students. It also automatically calculates the late fee as per the configuration. The number of reports that come in-built into the software also provides daily, weekly, and monthly reports on fee collection and other financial records making reporting easy. 
The program and course module help in the allocation of academic staff to the classes and assures error-free management of the timetable. The software comes with an in-built, staff, teacher, and infrastructure conflict system that allows you to prepare timetables more accurately. This provides you with higher transparency in the operations and you don't have to worry about the non-availability of staff, teachers, substitutes, or infrastructure. 
Wrapping Up
Campus management systems can benefit you in a number of ways. Digital transformation is the key to improved management of your college and ensuring your staff is at the top of the game to offer the best experience to your students. Increased efficiency, productivity, and improved experience – learn more about the Academia campus management system and how it can benefit your college to have higher profitability. Academia ERP can help you with Campus ERP Implementation faster than others, connect with us.
Related posts: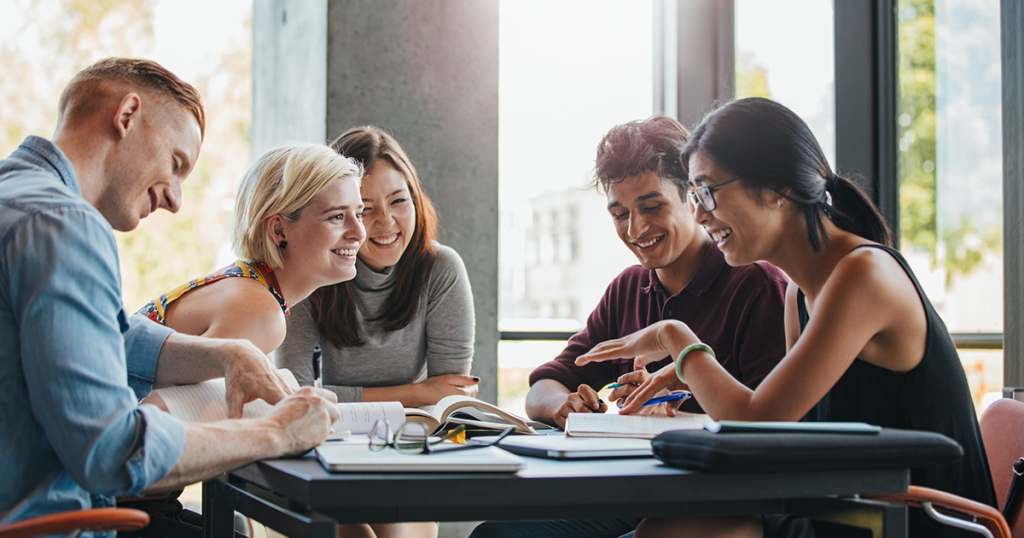 Maximizing Efficiency: A Foolproof Approach for College Admissions Teams to Optimize Resources
Reading Time: 2 minutes In an era where colleges face increasing demands and resource constraints, the need for streamlined processes within admissions teams has never been more crucial. This blog delves into a foolproof strategy to empower college admissions teams to accomplish more with […]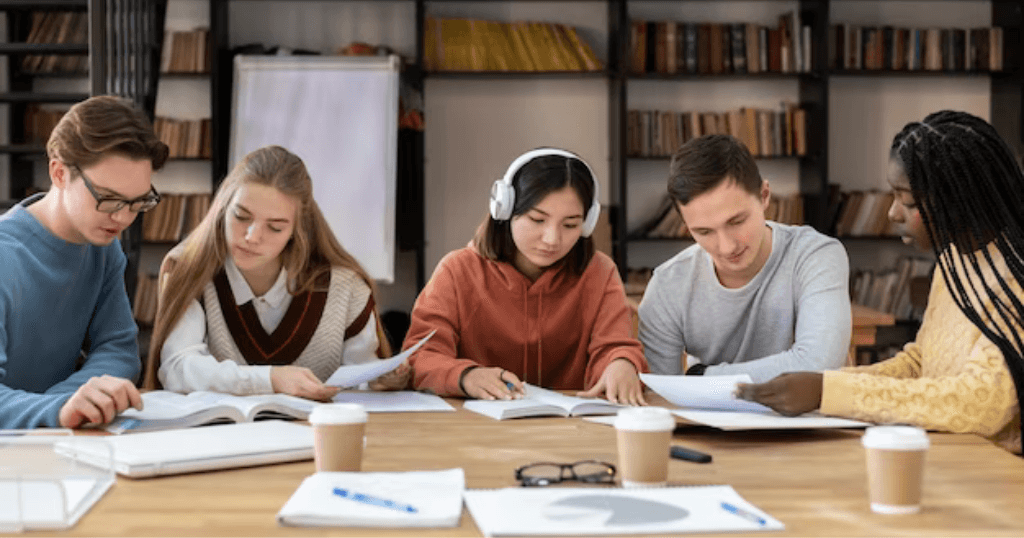 Securing Academic Environments: The Role of SIS Training and Support
Reading Time: 2 minutes Securing Academic Environments: The Role of SIS Training and Support Creating a secure and welcoming environment within university campuses is essential for the well-being of both students and staff. Unfortunately, the sense of safety is often compromised, as per Gartner's […]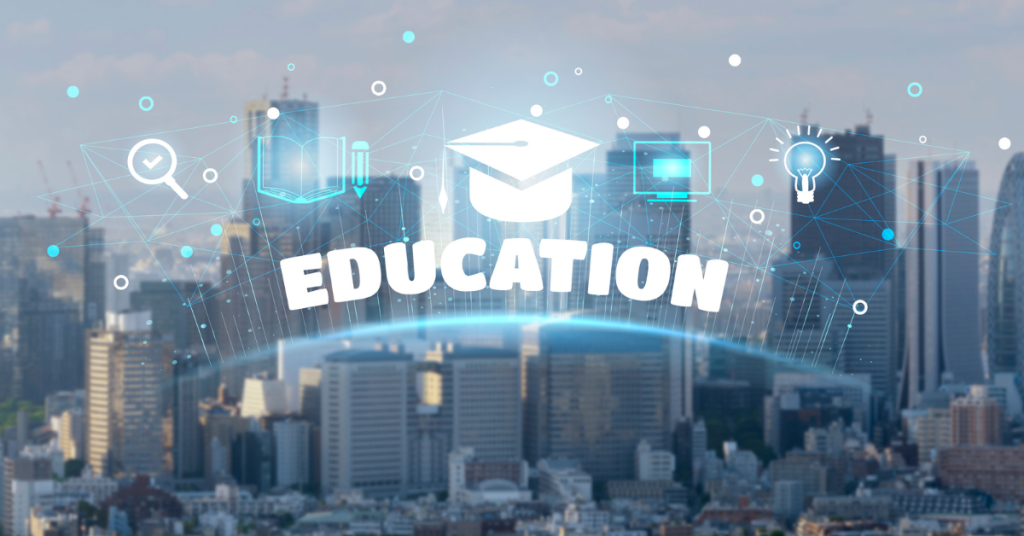 Riding the Wave of AI in Education with Academia ERP
Reading Time: 2 minutes In the rapidly evolving landscape of education, technology has played a pivotal role in transforming traditional teaching methods into dynamic and interactive learning experiences. One of the most revolutionary technologies making waves in the education sector is Artificial Intelligence (AI). […]