Online only universities in UK – Technology to the rescue
Automation in Education
,
Campus Management Software
,
Cloud ERP
,
College ERP
,
College Management Software
,
Education
,
Education ERP
,
Education ERP software
,
Education Management System
,
Educational ERP
,
ERP Implementation
,
ERP Solution
,
ERP Solutions with Cloud Server
,
Institute ERP
,
Mobile ERP
,
School Management Software
,
Student Information System
,
Student Management Software
,
Student Success
,
University Management Software
Reading Time:
4
minutes
As universities in the UK shut down due to COVID 19 in March, students had to move online to attend live-streamed lectures and swap practical group work for remote assignments. In an attempt to deal with dwindling scholarships, travel restrictions and redefined visa rules, many prestigious universities have moved their courses online. Here is a look at how universities are adapting to a new norm, while using technology for remote learning.
With the pandemic calling for social distancing, it is likely to disrupt normal life for a long time to come. Hence, universities in the UK have shifted to offering online only classes. Leading the pack in the shift to online courses is the prestigious University of Cambridge, which will begin their online only academic year 2020-2021 from October 6. The university announced that it will move its entire course online for the 2020-21 academic year, scheduled to begin on October 6.
The University of Manchester has moved online for the upcoming autumn term with Cardiff University also moving most of its classes online after the summer break. Despite moving online and not being able to offer the intercultural experience that international students seek, it is also believed that top universities like Oxbridge etc will likely be able to attract and retain international students with the UK University degree tag.
In the last few months, there has been totally unexpected changes in the world which should be looked upon as an opportunity for universities to adopt people-centred technology and bring in digital transformation. Today, it can be safely said that the universities meeting this challenge will be the ones to thrive in the future. These universities need to adapt and expand their digital platforms to offer what students really want. The next step would include collaborating with tech companies to create affordable modular online course options, accessible to all.
Universities moving online will have to compete with new formats, including coding bootcamps like Le Wagon, Codeworks and Northcoders which offer quicker, cheaper courses in subjects like web development and data science with in-built industry connections. However, moving online also comes at a cost, Hence, universities in the UK will make sure their investment in digital transformation will be for the long term, especially when they had been lagging behind universities from other countries for years.
Modular Courses
The success of online learning has been experienced with institutes such as The Open University. In recent years, universities like Oxford, Imperial and UCL have also started experimenting with free MOOCS (Massive Open Online Courses) through FutureLearn with a paid upgrade option. These courses have proved to be highly popular with their affordability and accessibility and a degree from an internationally recognised University.
For online courses, the focus today has been moving towards modular courses or even short courses that can be availed from home, to match career choices. Here, technology makes these courses available with excellent existing programmes. For example, Zoom or Microsoft Teams platforms are being used to record sessions and provide apt online support for students. Workshopping technology like the whiteboard tool Miro is a great visual way of showing work. Augmented Reality which already existed in the gaming industry is being adapted to play a part in more practical courses.
Modular learning programmes allowing to pick and mix from different courses is likely to be the model going ahead with students having their virtual shopping baskets filled with the best modules according to their needs instead of signing up for a degree or a higher education programme irrelevant to them. 
Going ahead
The growth and adoption of education technology started even before COVID 19 with global edtech investments reaching US$18.66 billion in 2019 and the overall market for online education projected to reach $350 Billion by 2025. But with COVID 19, there will be a rapid rise in usage of online technology whether it was in language apps, virtual tutoring, video conferencing tools, or online learning software.
Practically, it may look like the future of UK universities is in mixing online curriculum and offline experiences, which is known as blended learning. This will enable social distancing on campus and enhance the experience of studying. Interestingly, some innovative UK universities such as the University of East Anglia (UEA) already offered blended learning even before COVID 19. 
With a consortium of 10 universities led by Coventry recently awarded £3.7m to develop partly online postgraduate conversion courses in artificial intelligence and data science, a lot of universities are taking the online route. The pandemic kickstarted a lifelong online learning agenda which will also skill up employees whose jobs will become automated in the future.
Finally, elite universities will have the advantage of their name and reputation to continue trading on, but for many other universities that bring in students because of location or for a specific course, the future depends on identifying other differentiators to bring in students. Future learning will hence be more about the quality of the learning experience and how geared up universities are to teach remotely in an innovative way using various technologies. 
To get the full benefit of online classes, there is a specific need to go beyond just replicating the physical class through video capabilities and instead, using different collaboration tools and engagement methods which promote inclusion, personalisation and intelligence. With an abundance of ready to use content available across different digital media to enable capability building and meet targeted challenges, Universities will need to use well-designed digital tools for sharing knowledge and support information. The role of technology in online learning will have to be explored to its full potential.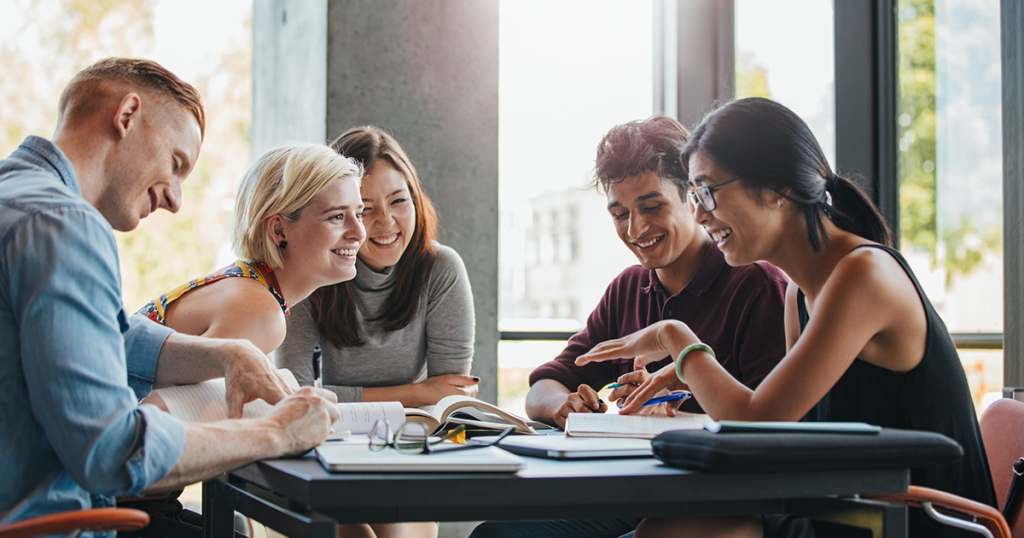 Maximizing Efficiency: A Foolproof Approach for College Admissions Teams to Optimize Resources
Reading Time: 2 minutes In an era where colleges face increasing demands and resource constraints, the need for streamlined processes within admissions teams has never been more crucial. This blog delves into a foolproof strategy to empower college admissions teams to accomplish more with […]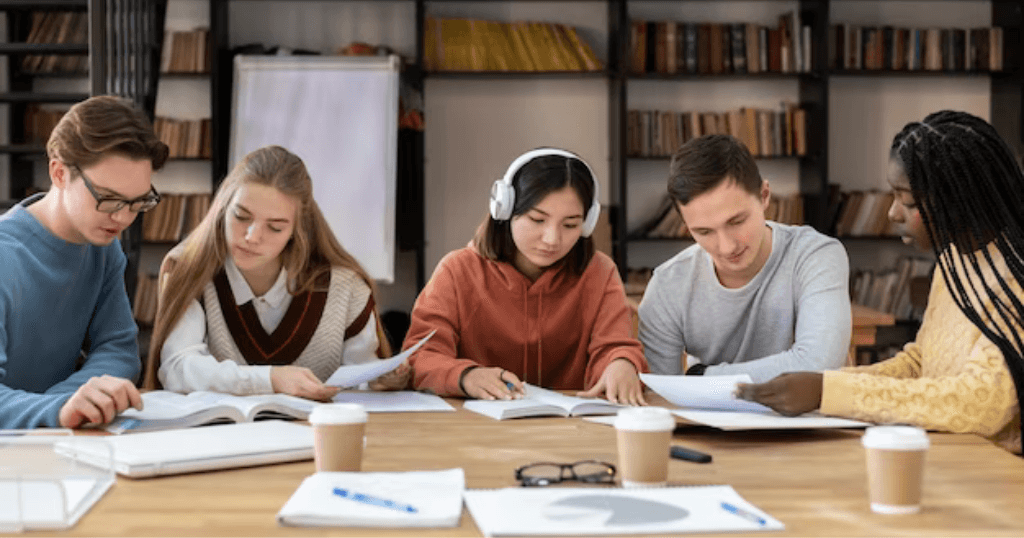 Securing Academic Environments: The Role of SIS Training and Support
Reading Time: 2 minutes Securing Academic Environments: The Role of SIS Training and Support Creating a secure and welcoming environment within university campuses is essential for the well-being of both students and staff. Unfortunately, the sense of safety is often compromised, as per Gartner's […]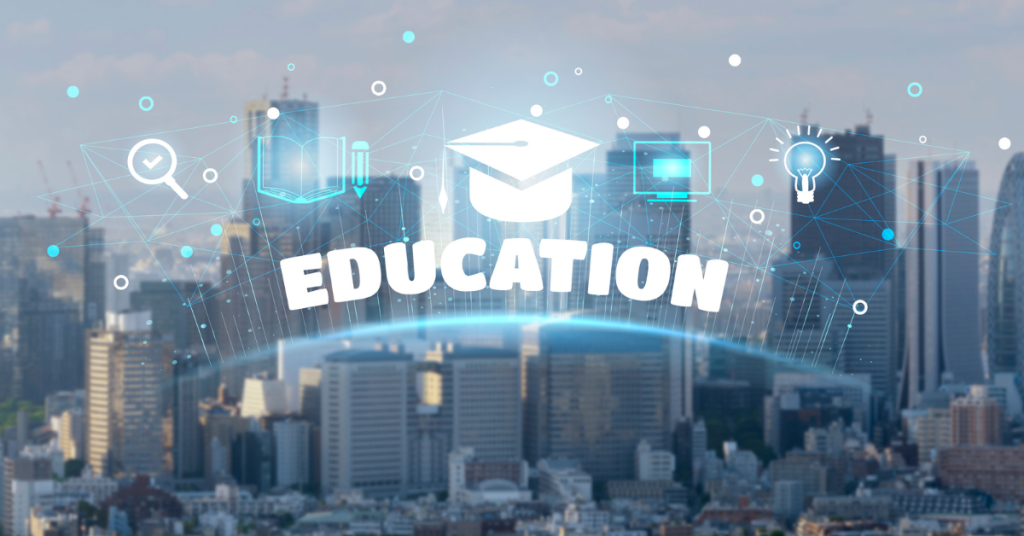 Riding the Wave of AI in Education with Academia ERP
Reading Time: 2 minutes In the rapidly evolving landscape of education, technology has played a pivotal role in transforming traditional teaching methods into dynamic and interactive learning experiences. One of the most revolutionary technologies making waves in the education sector is Artificial Intelligence (AI). […]