Revolutionizing University Enrollment: How Admissions Systems Can Boost Your Institution's Growth
Reading Time:
2
minutes
The process of admitting students into a university is a critical aspect of the institution's success. By implementing an efficient and effective admissions system, universities can streamline their enrollment process, attract a diverse and highly qualified pool of applicants, and increase the overall reputation of the institution. This article will outline the benefits of improving your university's admissions system and provide insights into the best strategies for achieving this goal.
Leveraging Technology for a Seamless Application Experience:
To attract top-notch students, universities should focus on providing a user-friendly and seamless online application experience. By implementing an intuitive and easy-to-navigate platform, institutions can minimize the time and effort required for applicants to complete their applications. This will not only improve the applicant's experience but also increase the likelihood of attracting high-quality candidates.
Data-driven Decision Making/Faster Decision-making:
By incorporating data analytics into the admissions process, universities can make more informed decisions about which students to accept. Data-driven insights can help identify the best candidates based on their academic performance, extracurricular activities, and other factors that contribute to a well-rounded student body. Moreover, data analytics can help institutions better understand their target demographics, allowing them to focus on recruiting initiatives that will yield the best results.
Streamlined Application Process:

A user-friendly and streamlined application process can attract more applicants to your university. An online application system that is easy to use and navigate can increase the number of completed applications.
Personalized communication:

Admissions systems can also help universities stay in touch with prospective students through personalized communication. By using data from the application process, admissions staff can tailor their messaging to each individual applicant, increasing the likelihood of engagement and enrollment. Some of the

best and most comprehensive Student Information Systems (SIS) like Academia ERP

provide you with great modules on campaign management and enquiry management. Always choose the SIS systems which cover all the important aspects of your university/institution.
Enhanced student experience:

A well-designed admissions system can provide a positive experience for applicants, which can influence their overall perception of the university. By providing an easy and transparent application process, universities can improve the likelihood that a student will accept an offer of admission and enroll.
In summary, admissions systems play a critical role in a university's enrollment strategy. By providing a user-friendly application process, faster decision-making, personalized communication, improved data analysis, increased efficiency, and an enhanced student experience, admissions systems can help universities attract and retain more students.
Stay tuned to improve the overall experience of your Schools, MATs, Colleges, Universities, and Training Institutions.
Related posts: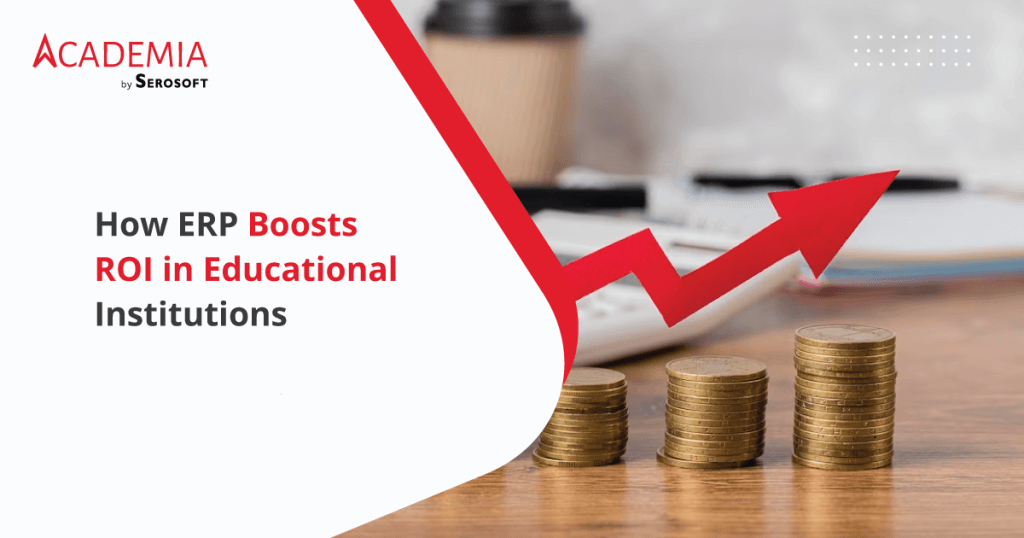 Maximizing ROI in Education: How ERP Boosts ROI in Educational Institutions
Reading Time: 3 minutes " Given a 10 percent chance of 100 percent payoff, you should take that chance every time"- Jeff Bezos, and what if there is a 100 percent chance of 200 percent payoff, one should just rush to grab the opportunity, […]