Technology in Education- What's the Future!
Reading Time:
3
minutes
Technology is changing every aspect of our lives, and education is one of the most important sectors that need to be modernized and advanced leading to the overall growth of the institution. Meanwhile, it is also essential that institutions must understand the right usage and importance of educational technology. Technology these days is far more than digital whiteboards, learning management systems, and such technological tools. So which technology are you using in your institution to be in the technological touch? Let's discuss some of the important technologies and their benefits for education institutions. 
To understand it better, let's first understand why technology is important for educational institutions.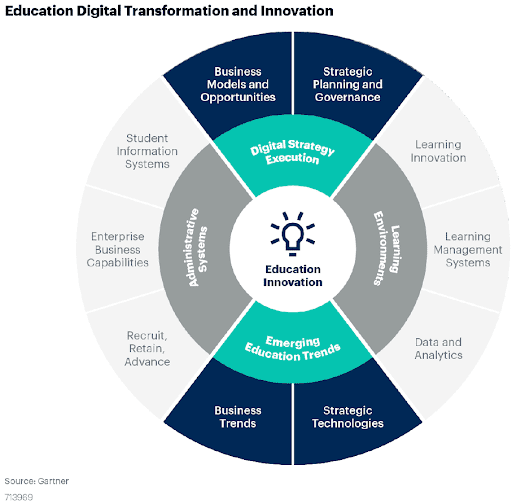 Different technologies and their benefits in education:
ERP for seamless academic & administrative workings 
Various types of educational technology are evolving in the modern world that are supporting institutions, but ERP is the only and one of the leading technologies that provide complete automation of all the academic and administrative activities in the institution. It can manage all the operations like admission, enrollment, fee, hostel, library, transportation, examination, result declaration, and even alumni of the institution using a single software. A good ERP system even provides a simple and coding-free portal with a mobile application through which all the stakeholders like students, faculty, parents, administrators can manage their tasks effectively. 
SIS for a seamless relationship between students and faculty 
Students are one the most important stakeholders of an institution, institutions need to opt for techniques through which students can focus on their studies directly instead of indulging in day-to-day operations and tasks. A student information system is one of the leading technologies that is helping various institutions to create a systematic workflow of all the operations associated with a student. Having a student information system, institutions can attain and fill admission forms using the portal or mobile application. They can even get their enrollment numbers, can attain a systematic flow of timetable, examination details, and even the results. Institutions also get access to students' activities from anywhere and anytime starting from their attendance to all other daily activities that are triggered for the overall growth of students and the institution. 
Immersive learning for the enhanced learning experience 
In the modern era of technology, learning and teaching are not only restricted to classrooms and textbooks. The students of today's generation expect a more advanced and immersive experience that can solve their curiosity with practical solutions. 
Immersive learning provides students with real-time experiences created through augmented, VR/AR reality. These real-time experiences can transfer students virtually to the planet and help them eat up all the information to satisfy their curiosity and hunger in the best manner. 
Gamification for fun, and modern learning 
Games have always been the first choice of any age group, but what if students can learn and faculty can teach using modern technology? Technology is changing in every aspect and now using different technological games classrooms can be personified to make lessons more interactive and understandable along with boosting participation, encouragement, and collaboration. 
Conclusion
The Edtech world is booming now, it is the correct time for educational institutions to choose technologies that can help them in boosting the teaching and learning experience for students. What is your opinion on educational technology and its expansion, which is your favorite technology till now? Let's discuss it in detail. Reach out to us today!
Download Exclusive Gartner Reports Brought to You by Serosoft (Academia):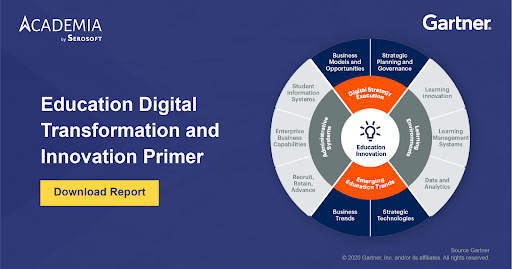 Related posts: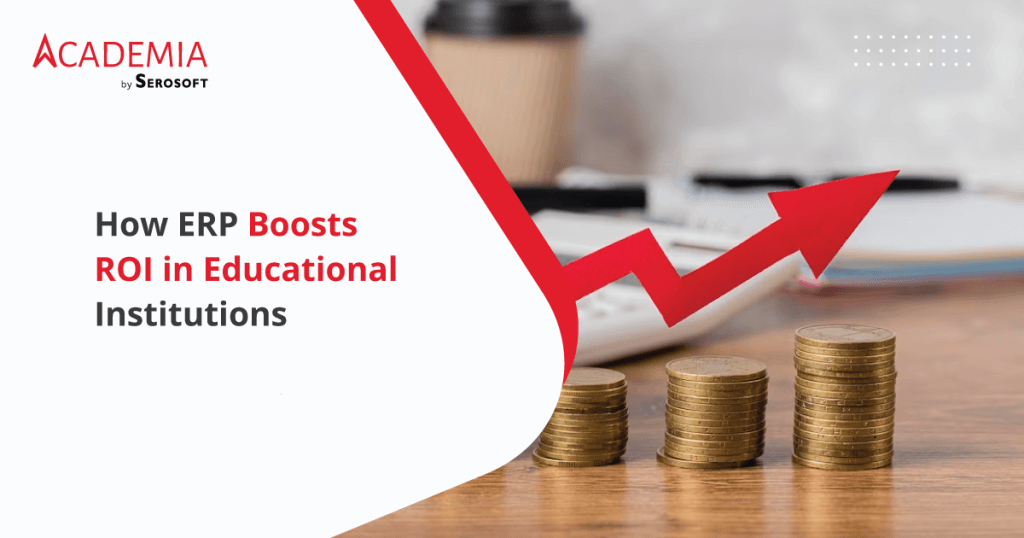 Maximizing ROI in Education: How ERP Boosts ROI in Educational Institutions
Reading Time: 3 minutes " Given a 10 percent chance of 100 percent payoff, you should take that chance every time"- Jeff Bezos, and what if there is a 100 percent chance of 200 percent payoff, one should just rush to grab the opportunity, […]