5 Significant Impact Of Artificial Intelligence In Education That You Should Know
Campus Management Software
,
College ERP
,
College Management Software
,
Education
,
Education ERP
,
Education Management System
,
ERP Implementation
,
ERP Solution
,
Institute ERP
,
School Management Software
,
Student Information System
,
Student Management Software
,
Student Success
,
Training Management System
,
University Management Software
Reading Time:
3
minutes
It's the 21st century, the century of continuous change and advancement. Everyone is equipped with gadgets; it can be mobile, VR Box, Fitness Band, etc. Moreover, every day, you find new updates or even an advanced version of gadgets. Technology acceptance has become very natural in the last few decades.
Amidst all these technological revolutions, Artificial Intelligence is the most admired technology in every sector. Now, it is not limited to Sci-Fi movies or novels. The reason why AI is the most attractive tech is its human-like experience. In 2016 social humanoid robot, Sophia was launched, it got trendy among tech giants and all around the world due to its human-like appearance and behavior compared to previous robotic variants.
Artificial Intelligence has entered in every sector i.e. finance, retail, law, marketing & advertising, and the health sector. It is paving its wave in the education sector also. The moment the education sector get fully equipped with AI, it will change the face of education entirely.
Let's check out how Artificial Intelligence is going to impact the education sector.
Student Assistance
Artificial Intelligence can understand the weakness and strength of every single student. It can analyze the pace of learning and latent skills of students that will help teachers, parents to guide students in productive learning. Next generation students will have the AI companion that will know everything about them from personal to professional.
Teacher Assistance
As AI can understand students and their capability, it is going to help teachers to work accordingly. AI can also help the teachers to guide them on the rate of lecture delivering, the right time for assessments, what type of assessment is required for a particular topic, which topic is beneficial for students which are redundant, etc. Teachers can use AI for better understanding of topics and its level of difficulties towards students. That will increase the quality of education and level of students. With the use of Artificial Intelligence, educators can outsource their targets quickly and achieve results set for each and individual performance of a student.
Personalized Learning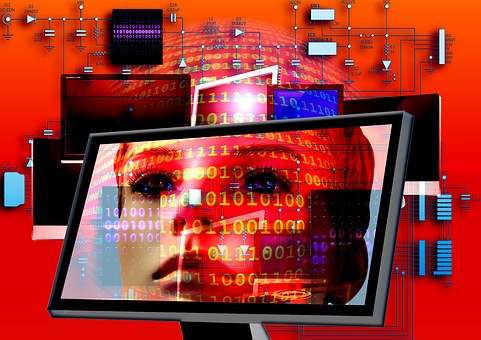 It is one of the best benefits of AI in the education sector. We all know there are various types of students, and every teacher has a different way of teaching methods. It is very difficult for teachers and students to meet the exact expectations.
There are students with different needs and some with extraordinary capabilities. In this era of ample information, it is imperative that every student gets the same access to education and learning. AI can adapt to the individual learning related requirements of students and teachers. That will reduce the meaningless and unproductive work of teachers and will help the institution to increase the efficiency of education.
Automation of Grading
At present, artificial intelligence is already able to automate grading system in multiple choice questions (MCQ) in education institutions. Can you believe how much time teachers will be able to save from the automation of the grading process?
With the continuous advancement in the AI algorithm, sooner it'll be able to automate standard and dynamic grading system according to the needs of institutions.
Global access to education
Artificial intelligence is one advanced tool that can bring the global classroom for students in every corner of the world. AI can fill the gap of communication between teachers and students. Students with different language or with visual or hearing impairments can understand teachers with the help of real-time subtitles. Presentation Translator is a is free-plugin for PowerPoint that does so.
AI will also help students to connect on the global level for brainstorming. It will increase the spreadability of knowledge among students.
Many other educational technologies are transforming the education sector and easing the life of students, teachers, and institutions.
To get a deep dive into education automation, click here to book a free demo.