A rookie's guide to choosing the best Training Management System
Reading Time:
4
minutes
Shopping for technology and software may not be as easy as going to Walmart and adding things to your cart. Needless to say, the stakes are high here, and there is no scope for mistakes. You need to be right, and you need to be right the first time when choosing the best Training Management Software / Training Management ERP for your institutes.
Factors such as features, functionalities, configuration, vendor capabilities, customer support and more decide largely whether a product is fit for your institute or not. To make things more simplified for you, here is everything you must know about training management systems and how you can choose the best TMS for your institute.
What is a Training Management System – TMS? Before starting your search, you must understand what you are searching for and what you must expect.
Although training management systems have become one of the most sought-after technologies of the time, not many people know what they are and what they would actually do in their educational organization.
Simply put, training management software is a well-integrated system or an education ERP suite that is built for training institutes specifically. It has all the features and functionalities that can digitally transform all the internal and external processes.
Meaning, faster operations, powerful decision-making, increased productivity, and efficiency. But most importantly, they can get you a really-really high return on investment too, although it is subjective to choosing the right training management.
Advancements and Enhancements to the TMS The integrated system comes with a student information system allowing you to manage the student records across all the training institutes at various locations. It supports your back-office operations and also, allows various stakeholders such as trainees and trainers, and administrators to access the relevant modules and perform various tasks.
However, one of the most outstanding features of a training management system is that of data analytics. With the increased competition in the market, and the increased needs to efficiently manage your institute in terms of powerful fund management, and decision-making data analytics can be a game changer for many training institutes. It relays more transparency in the operations and allows visualization of data through integrating tools such as BI and others.
Today, training management systems have evolved and are more compatible to secure 3rd party integrations increasing the capabilities of the software ten folds. Also, cloud computing increased data management capabilities and allows faster data computing for increased productivity. Another addition to the TMS has been that of Artificial Intelligence and Machine Learning. As much as the technologies have been seen drastically changing other industry sectors, first-mover advantages can give training institutes a major push in the market.
Say "bye" to the biggest industry challenges
Mismanagement of funds
Mismanagement of human and physical resources
Productivity issues
Data security threats
Inefficiency and decentralized data
How to choose the right training management system?
Vision and Long-term Orientation The vendor must be looking forward to maintaining a long-term relationship with your institute. It is important that they have a good rapport in the market and are willing to go the extra mile for your organization to help you achieve your goals.
A vendor that is willing to get into a long-term service contract with you would benefit you in many ways. It would allow you to upgrade your software each time there is a dire need for technical evolution and support. Also, the configuration would help you in meeting your unique needs.
Organization
Every organization is different in terms of processes and hierarchy. It is essential that the software is easy to configure to match your organization structure. This means giving you multi-center capabilities, allowing you to add support for multiple languages, accepting payments through various modes, meeting regulatory requirements unique to your country, and more.
Total Cost of Ownership SaaS-based solutions are gaining immense popularity. They are efficient, cheaper, and give you more flexibility to choose the right plan as you grow. Also, the flexible architecture of the software allows you to ensure high-end security and gives you complete ownership of the product. While choosing the right solution, you must calculate all the advantages and disadvantages, and if you need to invest more money to enhance your infrastructural capabilities.
Implementation / Rollout Once the product is configured the software would be rolled out on your system. It is important that the product offers you high-end interoperability to allow easy exchange of data and information between various software for improved functionality. Testing and improvements in the product too are very important aspects of the product. There might be some initial hiccups faced by you and the team. Make sure the vendor is willing to train your staff to run the product efficiently.
Expertise You must enquire the vendor if they would be providing you with a dedicated team. It is very important as you might require regular help from the project manager and support team to ensure the product is fitting your needs and is always in top-notch condition.
Usability
One of the most important things is features and functionalities. You must list down all the important functions and operations of your institution that are most important to be digitalized. Now one by one, check if each of these requirements is met with the software or not.
In case, somethings are amiss, contact the vendor if they are willing to make those enhancements and customizations.
Considerations Here are some extra considerations. Make sure the software offers an end-to-end web interface. It should be built on reliable technology and offers high-end data management and security solutions. It should allow role-based access and centralization of data. If you are a chain of training institutes, the training institute management software should have multi-center capabilities. Also, the software must match the capacity level to guarantee the necessary quality level through the server system agreement.
Functionalities It must allow you to monitor, manage and optimize your operations. It should come with finance management tools with real-time cost tracking, profitability analysis and optimization, budget monitoring, and more.
Also, administrative tasks that are repetitive should be automated. Should give you digital solutions to most problems allowing you to focus on important aspects of the training institute. Should come with pre-built reports to offer transparency in the operations.
Wrapping Up These were some major considerations while buying a training management system. Hope this guide would help you sail easily through the selection process. Or we have another option for you. You can consider Academia Training Management System which comes with 30+ modules to manage all the operations in a training institute and gives you multi-center management capabilities. Furthermore, the product offers high-end data security, operational efficiency, centralization of data, and more.
Related Posts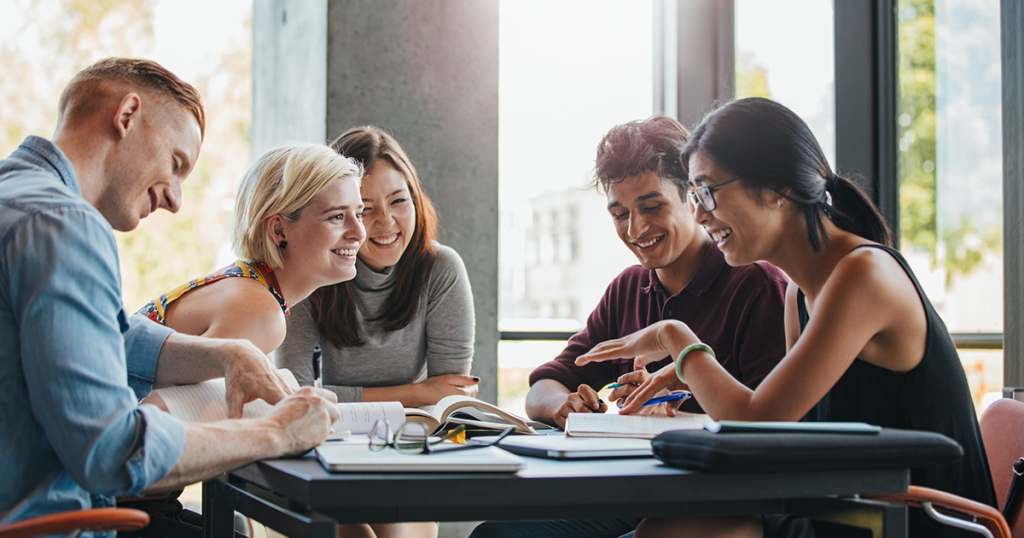 Maximizing Efficiency: A Foolproof Approach for College Admissions Teams to Optimize Resources
Reading Time: 2 minutes In an era where colleges face increasing demands and resource constraints, the need for streamlined processes within admissions teams has never been more crucial. This blog delves into a foolproof strategy to empower college admissions teams to accomplish more with […]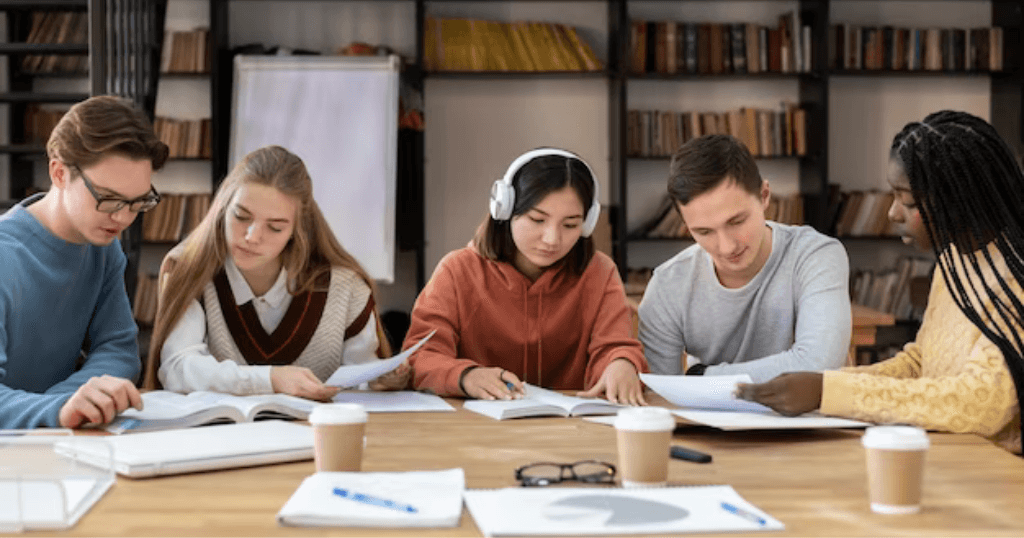 Securing Academic Environments: The Role of SIS Training and Support
Reading Time: 2 minutes Securing Academic Environments: The Role of SIS Training and Support Creating a secure and welcoming environment within university campuses is essential for the well-being of both students and staff. Unfortunately, the sense of safety is often compromised, as per Gartner's […]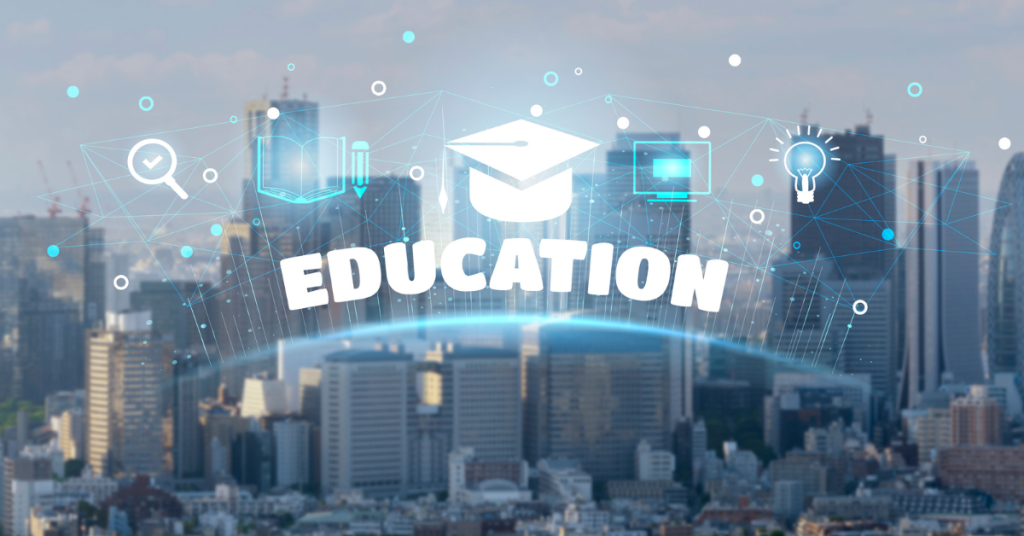 Riding the Wave of AI in Education with Academia ERP
Reading Time: 2 minutes In the rapidly evolving landscape of education, technology has played a pivotal role in transforming traditional teaching methods into dynamic and interactive learning experiences. One of the most revolutionary technologies making waves in the education sector is Artificial Intelligence (AI). […]