Admission Management Software for Chain of Schools in India
Reading Time:
4
minutes
Technology has tweaked how we interact with the world. And as technology continues to disrupt the education sector, it is only practical to seek ways to transform the most crucial times of an academic year — admissions. 
Changing Admission Discourse: Traditional Vs. Academia Approach
From how students seek admission to your institute to how you manage your admission process, things are changing rapidly. Technology has managed to pull off the impossible — it has unified the most scattered operation of an education institute. Multiple stakeholders are involved in the admission process, and each department works in silos. Result — mismanagement, human errors, delayed processes, tangled operations, and so much more.
The situation is direr for chains of schools in India as most organizations are yet to adopt technology. Modern education technologies such as education ERP and Student Information System help an institute unify the data across all departments organization-wide. They have specific features to manage the pre-admission and admission phases in a school or group of schools. This helps super admins to manage and monitor the admission process across all their centers.
Furthermore, using technologies such as ML, AL, and Business Intelligence allows institutes to not go by hunch but make informed decisions while admitting any applicant into the institute and efficiently battle increasing dropout rates. 
Introducing Comprehensive App Suite for Admission Management
ERP with CRM features 
Up until now, not only did the various departments in education institute work in silos; most software were following the same suit. Unifying the data was nearly impossible for the education institutes, as most worked on old technologies. But modern technology systems are built to render a unified experience. 
Furthermore, since education ERP software serves as a centralized database, having in-built features to manage various operations is only practical. This helps an education organization put all the business intelligence to use. 
Efficient education ERP solutions such as Academia ERP now come with in-built features of Customer Relationship Management, such as:
Omnichannel Communication
Pipeline & Admission Process Management
WhatsApp Business Integration
Pre-admission 
Pre-admissions are the most ignored phases of an academic year. We need to understand the importance of preparedness. The better we strategize to take on the challenges of the admission phase, the more likely are our chances of winning better prospects and applicants.
Academia ERP brings you a plethora of features for the pre-admission phase. Right from setting up an online application page to setting up marketing campaigns, we do it all. The efficient software helps you in centralizing the enquires from all the market channels and helps in the systematic management of leads. You can use the software to filter leads for follow-up, attend to applicant inquiries, track your spending on marketing channels, and manage appointments with prospects. 
Admissions
Automation is one of the best things that has happened to many industries. It is convenient, cheap, and reduces time, cost and effort significantly. In the admission process, Academia ERP automates most of the admission-related tasks and operations. This includes token fee collection, appointment slot booking, evaluation scheduling, notifying applicants, providing real-time updates to the applicants on their application status, and much more. Some of the salient features of the Academia ERP admissions module are:
Final Admission List Generation

Reports & Analytics
Communication
Seamless communication between various stakeholders in the education ecosystem (internal & external) alone can take the applicant's experience several notches high. In fact, it also plays a key role in ensuring higher admission rates. At Academia, we ensure seamless communication by unifying all the modes of communication at one single dashboard. 
Meaning whether you want to connect or notify an applicant over email, phone, SMS, WhatsApp, or any other leading communication mode — you get to do it from a single dashboard. 
To reduce efforts, there are bulk messaging options as well. Recently, we have incorporated Multimedia Messaging as well to make communication more creative, engaging, and eye-catchy. Following are some modes of communication we offer in the standard solution, you can also connect with our ERP experts to learn about other integrations. 
Dedicated Applicant Portal
One of the most important parts of automating admissions is the applicant portal. Using the portal, applicants can apply to the desired courses, track the progress of their application, connect with the support team, pay fees and manage receipts and get real-time updates on the portal through push notifications. In the times such as COVID-19, when commute was halted online applicant portals have worked wonders for many institutes. For dire times such as the pandemic and to evolve from the traditional shell, it is important for institutes to have both digital and traditional processes for admissions. 
Academia ERP applicant portal consists of the following features:
Inquiry and Admission Form
Declaration and Assessment
Fees and Receipts

Support 
Wrapping Up 
Education ERP software with dedicated features to manage admission can reduce the need for having multiple software for managing admission operations. Solutions such as Academia ERP offers a multi-faceted approach to institute management. It comes with a variety of features to seamlessly manage the pre-admissions and admissions phase of an academic year. The multi-center capabilities allow you to manage an unlimited number of academies you have across the globe. Most of all it helps you amplify the applicant experience. It provides timely updates to the applicant, updates information in real-time, personalizes your communication with the applicant, and helps manage thousands of enquires you get during the admissions phase. For more information about Academia ERP and how it can help you increase your admission rate, connect with our ERP experts here. 
Related posts: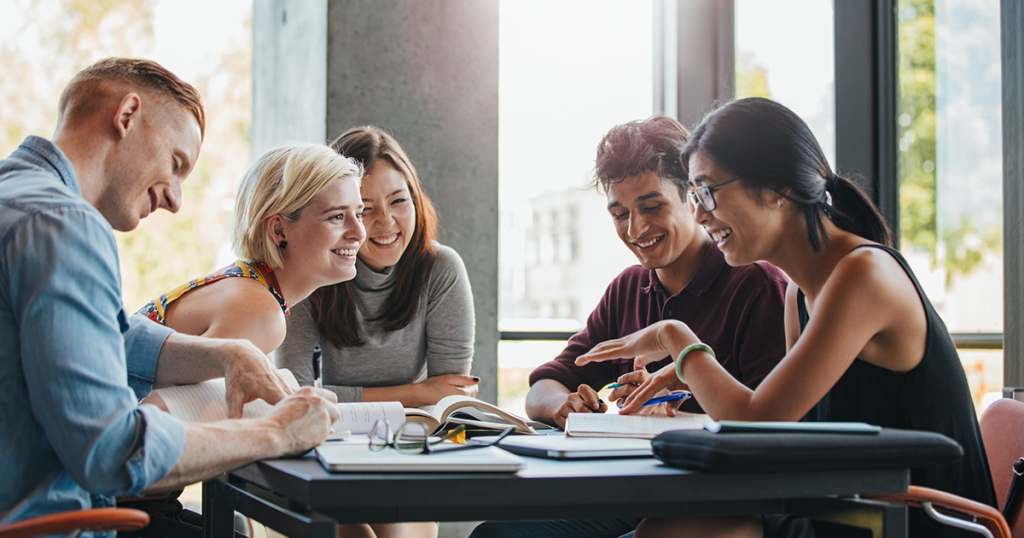 Maximizing Efficiency: A Foolproof Approach for College Admissions Teams to Optimize Resources
Reading Time: 2 minutes In an era where colleges face increasing demands and resource constraints, the need for streamlined processes within admissions teams has never been more crucial. This blog delves into a foolproof strategy to empower college admissions teams to accomplish more with […]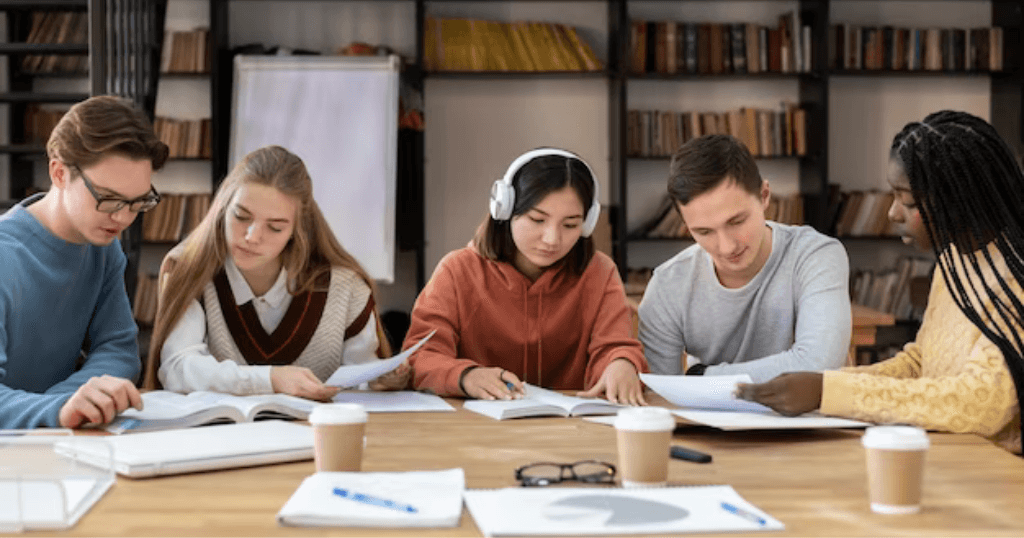 Securing Academic Environments: The Role of SIS Training and Support
Reading Time: 2 minutes Securing Academic Environments: The Role of SIS Training and Support Creating a secure and welcoming environment within university campuses is essential for the well-being of both students and staff. Unfortunately, the sense of safety is often compromised, as per Gartner's […]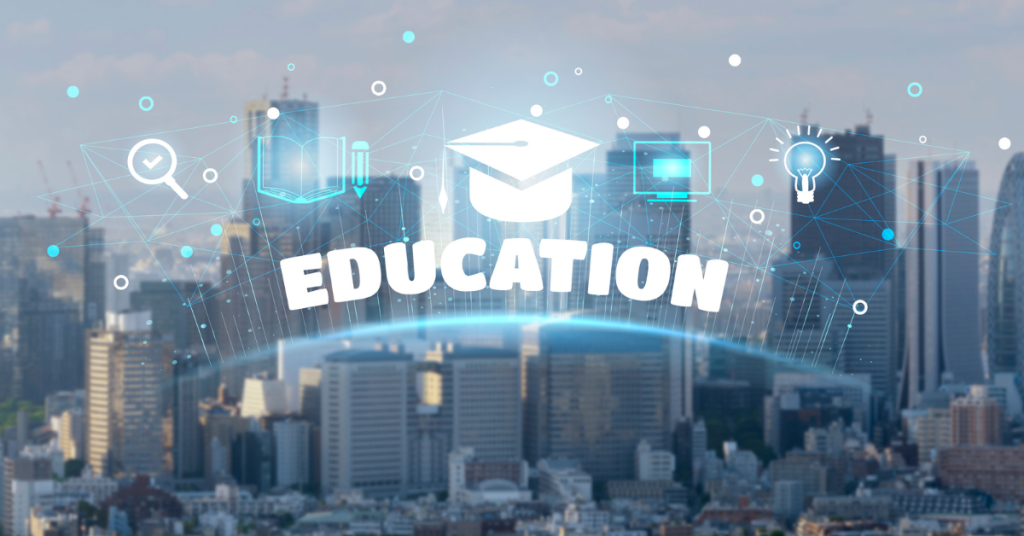 Riding the Wave of AI in Education with Academia ERP
Reading Time: 2 minutes In the rapidly evolving landscape of education, technology has played a pivotal role in transforming traditional teaching methods into dynamic and interactive learning experiences. One of the most revolutionary technologies making waves in the education sector is Artificial Intelligence (AI). […]