Difference between Digitization, Digitalization, and Digital Transformation
Reading Time:
3
minutes
The COVID-19 pandemic has embraced digital technologies to keep the learning continued and improving. Educational institutions have opted for various technologies that helped them manage resources, improve safety, and increase effectiveness.  
With the emerging technologies, institutions often get confused between digitization, digitalization, and digital transformation. So in this blog, let's discuss these three terms and concepts closely along with their values in the context of education. 
What is digitization?
Digitization in education is the process of converting information from a physical source to a digital one. It directly helps in converting non-digital documents into digital representations that are automatable according to the workflows. Digitization also enables processes to create business value accessed anywhere, anytime. It also lays the foundation for businesses' use cases that leverage the data.
Examples of digitization include scanning a paper document and saving it on a computer's hard drive as a digital document, choosing Excel spreadsheets from paper formats, and more. 
What is digitalization?
In a broader sense, digitization and digitalization are closely associated. They are often considered the same terms, but looking deeper into it, both are different, having different meanings and values. Digitalization means making the best of digitized resources and work. It more often helps in connecting through digital technologies to improve overall efficiency along with creating a digital culture at its core.
One of the common examples of digitalization includes converting Excel spreadsheets, documents, and more to the cloud. Through this, institutions can work in a structured environment where the documents can be shared and accessed among stakeholders according to their needs.
What is digital transformation?
Digital transformation is the complete transformation of activities, operations, processes, products, and functionalities leveraging opportunities of digital technologies. It includes both the terms digitization & digitalization. 
Institutions in the modern age can choose digital transformation aiming for efficiency, productivity, and new monetization opportunities. It can help institutions to bring new-age learning to all prospects. 
One of the common examples and benefits of digital transformation is moving the data of admission or any other operation from a Google tool into software like ERP that can analyze the data. 
The main benefit of digital transformation for educational institutions is to provide ease, productivity, and growth through all the academic & administrative operations for all the stakeholders associated with the institution.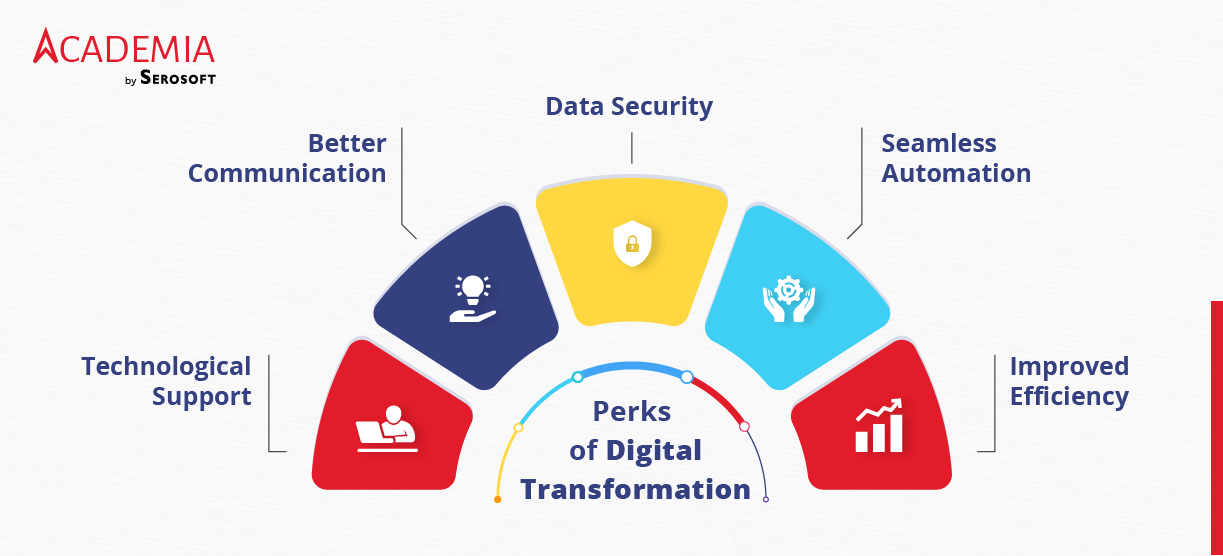 The Difference between digitization, digitalization, and digital transformation
Digitization, digitalization, and digital transformation are co-related terms and help educational institutions achieve automation. Meanwhile, it is crucial to understand that digital transformation is the broadest term that involves both digitization and digitalization. 
According to Gartner, digitalization and digital transformation have a growing impact with enhanced expectations from students, staff, and faculty. 
Digital transformation helps in automating complete functioning & transforming manual functioning into three processes: first digitized, second, digitalized, and last yet the most important digital transformation. 
Various technologies like ERP/SIS, help educational institutions automate all their operations, and activities, and opt for digital transformation leading to unstoppable success and achievements. 
Conclusion 
So at which stage your institution stands – digitization, digitalization, or digital transformation? Nevertheless, institutions must understand that if your institution has opted for digitization, it is nothing but a step ahead of manual intervention. With the enhancing EdTech opportunities, institutions should need to choose digital transformation with advanced software like ERP/SIS. 
Academia ERP/SIS provides absolute digital transformation to all the academic & administrative operations of your institution. The key aspects of digital transformation for your institution include:
The digital transformation of complete manual processes even from paper, documents, or Google tools. 

Interoperability with other software and systems for seamless workflow and management. 

Multi-center capability for managing multiple locations & campuses with ease. 

Mobile application for easy access from anywhere and anytime for any stakeholder. 

Boost productivity and ROI. 
So, what are you waiting for? Seek digital transformation now! Just fill out the form and one of our experts will get to you as soon as possible.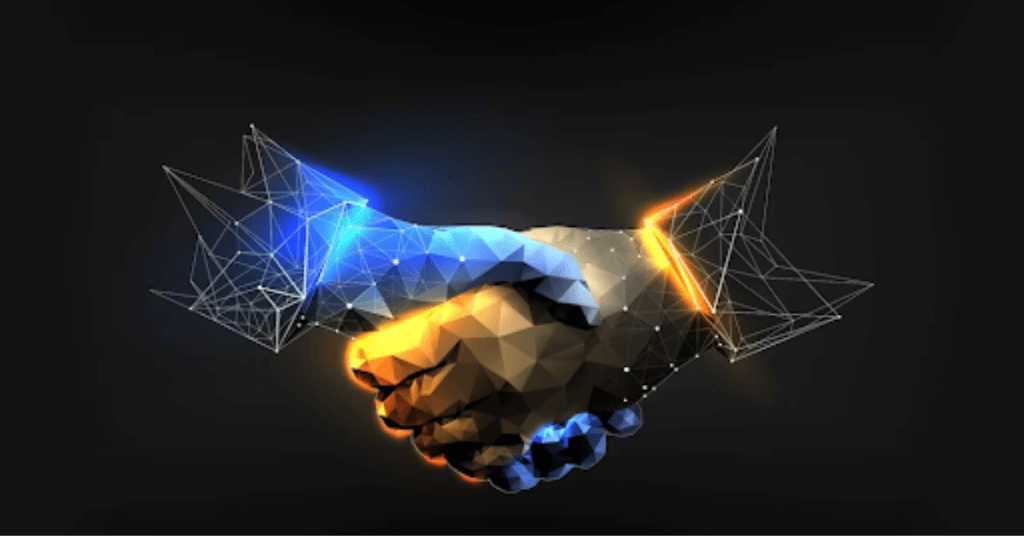 Embracing the EdTech Revolution: A Lucrative Opportunity Awaits
Reading Time: 2 minutes Welcome to Academia ERP, where innovation meets opportunity! Education technology, or EdTech, stands out as one of the most promising sectors for entrepreneurs and businesses alike. As we step into the future, the intersection of education and technology is reshaping […]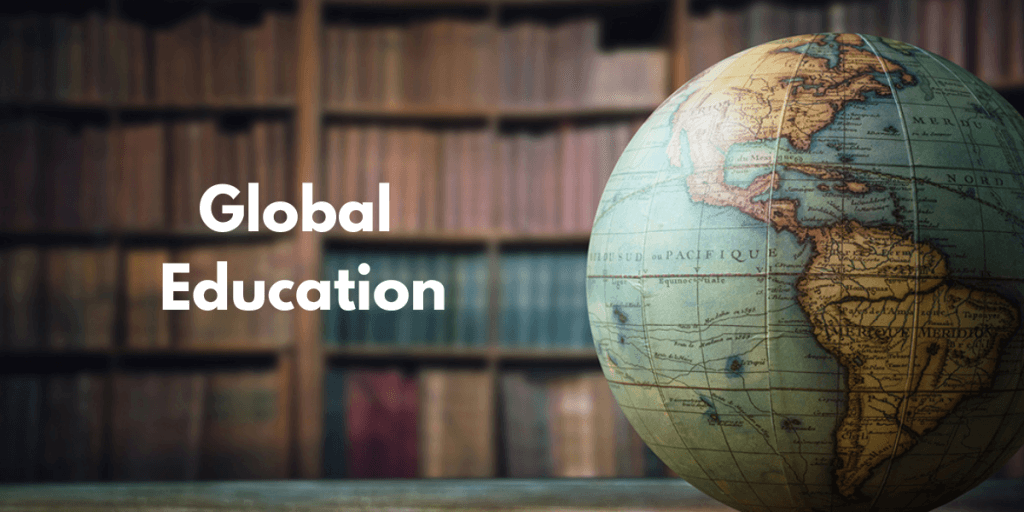 Academia SIS by Serosoft and One Solution Group Forge a Strategic Alliance to Revolutionize Global Education
Reading Time: 2 minutes In a groundbreaking move, One Solution Group and the renowned industry leader, Academia SIS by Serosoft, have officially sealed a strategic partnership aimed at spearheading digital transformation within the global education sector. This collaboration represents an exciting milestone that brings […]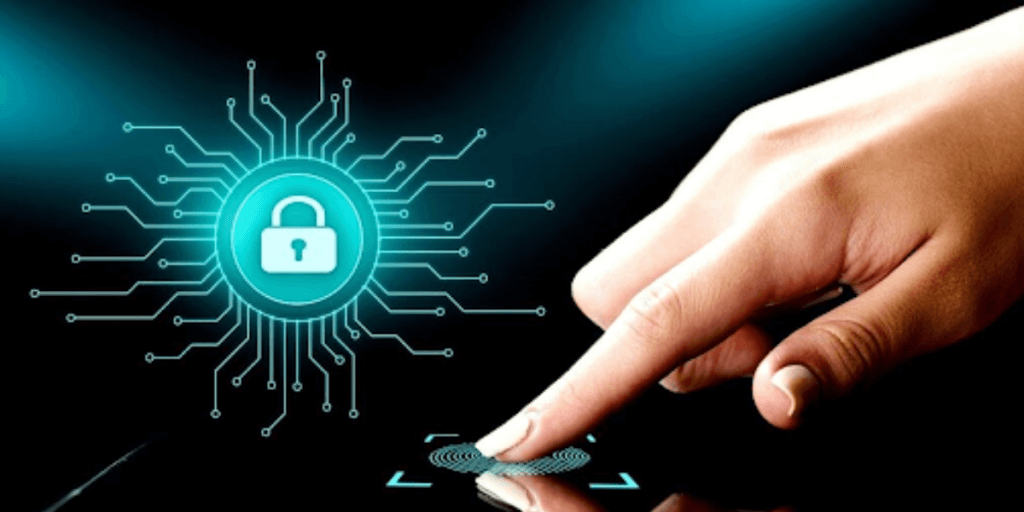 Safeguarding Students Data: Exploring the DPDP Bill 2023's Impact on Educational Institutes
Reading Time: 4 minutes In an age where technology is advancing at an unprecedented rate, the importance of data protection has become paramount. As digital interactions become an integral part of our lives, it's crucial to safeguard the personal information of individuals, particularly children, […]