How A Modern Education ERP Can Save Your Money
Reading Time:
4
minutes
In today's time, the education sector is one of the most important segments that require the right boost of technology like an ERP system, but do you know all the University cost-cutting strategies before having an ERP software in your institute? It always becomes difficult for educational institutions to decide on the technology that can help with saving their cost and money. For modern institutions, ERP is considered one of the most important and path-breaking technologies that can help in attaining complete digital transformation, meanwhile, there always remains various confusions among administrators and higher authorities about the cost of an ERP, so today let's discuss this in this blog:
Reduces costing for paper
Schools, colleges, and universities own a huge amount of data starting from initial data of students, admission details, financial data, admission records, medical data, and various other academic and administrative data that includes confidential and important information. Previously all this data and information was stored using pen and paper, the bulk of files and documentation, and various other manual processes. All these processes included a huge amount of money and time. So university ERP helps in reducing unnecessary costs for paper along with making each piece of data and information secure, easy to access, and reliable. It removes extra paperwork keeping every information reachable within just a few clicks for all stakeholders that are, students, parents, faculty, and higher authorities. 
Removes communication costs
Communication is the most crucial key to the success of any educational institution, and to keep it fluent, institutions opt for ways like phone, messages, emails, and whatnot! It includes huge costing but stills never satisfies the needs of stakeholders. An ERP software provides the right cost-saving strategies along with bridging the communication gap among the institution. It gives a single platform (portal/mobile application) to all the stakeholders to communicate each piece of information in the best way keeping the communication fluent, error-free, and satisfying at each end. Using the software any associated person from parent to a higher authority can send messages, email, notifications, and get notified with the upcoming responsibilities using the mobile application making it a super flexible process for everyone. 
Tracks real-time performance of students along with saving huge costing
For any university or higher education institution, it is essential to track the real-time performance of the student to analyze the overall learning and growth graph of the student. Meanwhile, it also becomes difficult to monitor students day to day activities and to make it efficient institutions choose various methods and techniques that increase extra costing and hours with extra manpower. An ERP software allows online and real-time tracking of students with the latest scoring of students in each test available within just a few clicks.  It also gives simple and easy tracking of faculty performance to which higher authorities have to set goals for each faculty. It provides the overall cost-cutting of the institution in the best possible manner. 
Multiple day-to-day operations are needed to be completed by the faculty and students in the institution. Some of these tasks are daily attendance, basic records, library management, and a lot of others. Manual intervention of all these processes includes huge costs, manpower, and time that can be easily removed using an ERP system. It automates each operation of the institute making it more convenient for every individual present in the university/institution. 
Reduces costs of the admission process
The admission season is considered the busiest time in any educational institution, it involves huge data that needs to be managed efficiently. Manual intervention of the admission process involves errors, confusion, and in some cases mismanagement that includes huge cost, manpower, and a huge amount of time. An education ERP software is one of the best university cost-saving ideas to manage the admission process effectively and efficiently. It manages the complete admission process smoothly removing all the hectic tasks, extra and unnecessary costs automating the complete admission process from form filling to registration and enrollment of the student. 
Less burden of examination costs
Just like the admissions, the examination is also one of the most important seasons for any educational institution, universities and colleges always spend a huge cost to make it systematic, functional, and efficient, higher authorities always think about how they can cut costs over this without interrupting the internal and crucial processes. ERP software gives an easier, flexible, and robust way of completing the whole examination process through automation along with cutting unnecessary costs and the burden of faculty. The main focus of an education ERP is to ease out all the academic and administrative tasks of universities/colleges/schools along with cutting extra costs in all prospects. 
Eliminates extra costing for fee payments
Fee payments are often the most necessary transactions of any educational institution, it needs concentration, perception, honesty, and clarity, but even after having all these, sometimes it involves errors, misunderstandings, and chaos at the administrative level. An education ERP provides transparency, clarity, flexibility, scalability in each fee transaction at each level. The students and parents get notifications when at the due date for fee submissions, the administrator gets easier access to all transactions of each student along with easy receipt generation for all the transactions along with eliminating extra costs for managing each fee payment and other things. 
With multiple operations available in educational institutions including a huge amount of investments it becomes difficult to focus on revenue generation and profits. So an education ERP provides a way to increase the revenue by saving costs over unnecessary investments, extra manpower, and various other things. Automation of all the academic and administrative operations available in the institute leads towards ROI development and profit generation in unexpected ways. 

Why should you choose Academia to save costs having ERP?
There are various ERP software available for educational institutions, but institutions must understand the true usage of an ERP system and a comparison between a few ERP vendors is also important. You can also check Academia, it is also one of the best, awarded, and leading education ERP that is helping more than 200+ educational institutions to bring automation and digital transformation along with having cost-saving with each operation and revenue generation. 
Conclusion 
Hope this article helped in understanding a modern ERP and its usages in cost-saving and earning revenue along with bringing a systematic workflow in the institution. To know more, request your demo now or drop a mail and we will be there to help you with the best.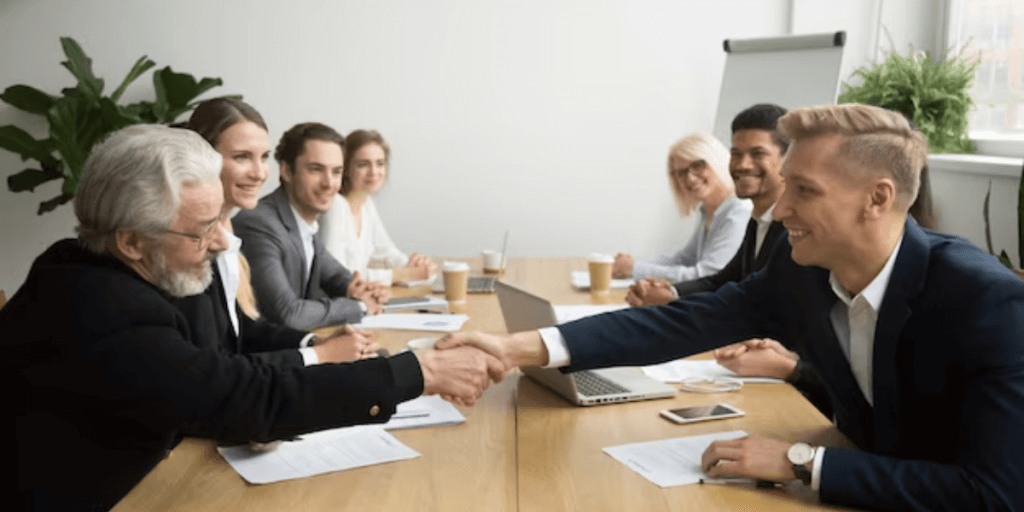 The Irresistible Advantages of Partnering with Academia ERP
Reading Time: 2 minutes The business landscape is full of growth & opportunities in the current scenario, forging strategic partnerships is key to staying competitive and accelerating growth. One of the most promising collaborations that businesses can tap into is with Academia ERP. This […]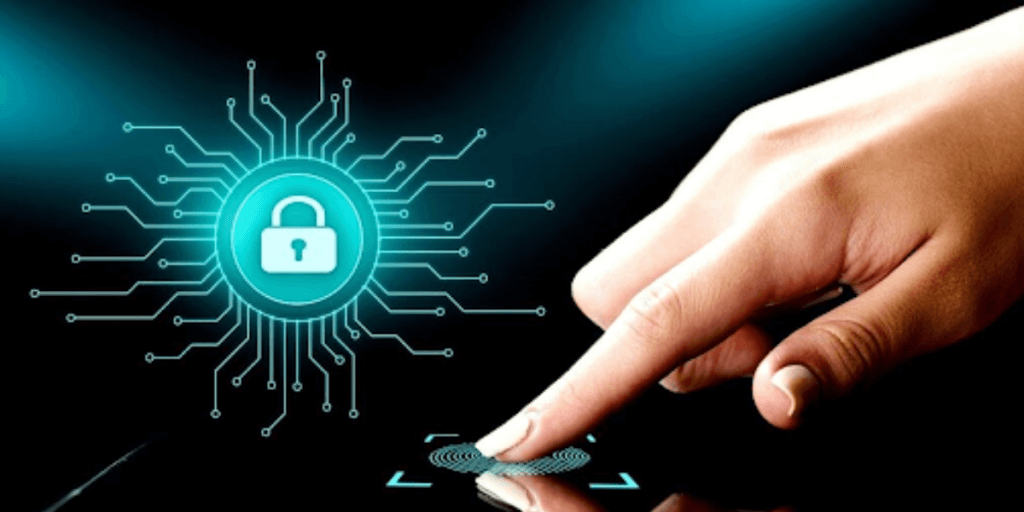 Safeguarding Students Data: Exploring the DPDP Bill 2023's Impact on Educational Institutes
Reading Time: 4 minutes In an age where technology is advancing at an unprecedented rate, the importance of data protection has become paramount. As digital interactions become an integral part of our lives, it's crucial to safeguard the personal information of individuals, particularly children, […]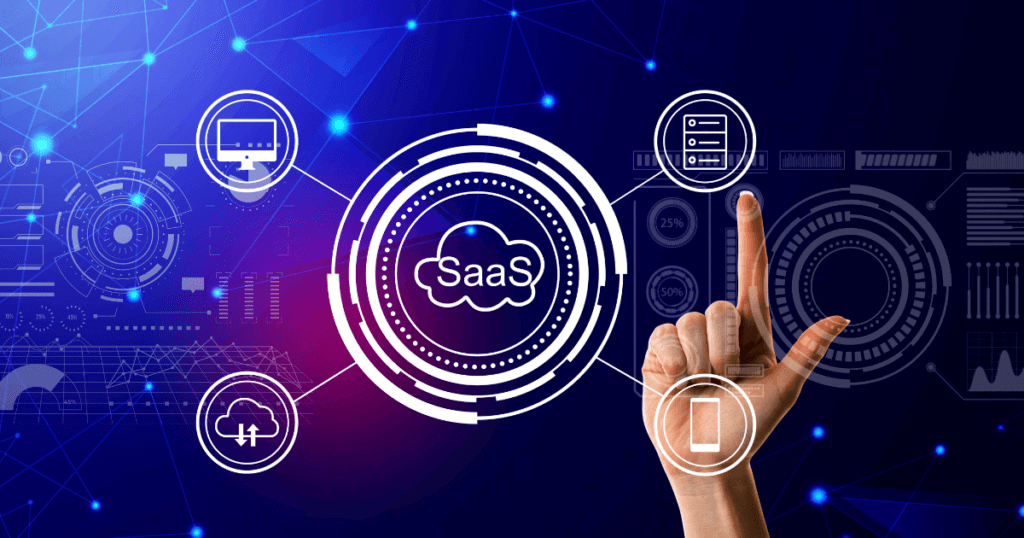 The 4 Key Drivers for Choosing a Cloud ERP Platform: Unlocking Business Success
Reading Time: 3 minutes In today's rapidly evolving business landscape, companies are increasingly turning to cloud-based Enterprise Resource Planning (ERP) platforms to streamline their operations, boost productivity, and drive growth. Cloud ERP offers numerous advantages over traditional on-premise systems, providing scalability, flexibility, and accessibility […]