How Data Analytics Improves the Efficiency of Educational Institutes?
Reading Time:
4
minutes
The education ecosystem includes various small and medium entities like universities, colleges, schools, and training centers. It involves a huge amount of data and information that needs to be stored, managed, and organized in a way to be accessed anytime. Manual intervention in institutions makes this process a bit complicated and sometimes creates situations for breaches of confidential data. 
So how can you solve this in the modern era of education and technology? Education analytics can become the perfect solution to this. Using analytics institutions can attain a lot of opportunities for better data gathering and analysis that can help faculty members and students in the long run. 
Want to know how it is possible? Let's discuss it in more detail:
What is the role of analytics and reporting dashboards in an educational institution?
Modern educational institutions need to understand analytics so they can attain advanced outcomes that can significantly transform the way of teaching, learning, and managing the whole institutional objectives. 
Analytics and reporting dashboards can effectively attain and engage current and prospective students, increasing student enrollment, and improving student retention and completion rates. It can help institutions achieve intended outcomes with pace and perception. 
How can analytics improve academic and administrative efficiency in an institution?
Analytics and reporting are becoming increasingly helpful for educational institutions to attain positive outcomes, it can effectively manage all the academic and administrative operations of an institution. Let's discuss it in greater detail: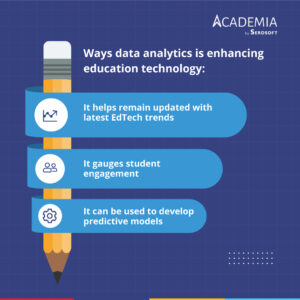 Academic Management Using Analytics 

Efficient admission process 
Admissions are considered one of the most important sessions which includes enquiry, registrations, enrollment, and various other tasks. Analytics can lead to proper and effective management tracking every information related to their data, finding efficient patterns, and shifting the admission process to go smoothly. 
Program and courses management 
Managing programs and courses in an institution is also vital, institutions must opt for tools and technologies that can help in selecting programs and courses using data analytics. Selection of the right course within the right time along with all the data makes students more focused. This improves students in the subject and indicates to whom and when specific learning content should be delivered. 
Effective management of fee operations 
Fee management is also one of the crucial tasks that include multiple bill payments, transactions, and more. In modern education institutions, it is important to accelerate online payments and create a systematic fee payment procedure. Data analytics with an ERP can facilitate complete fee management having multiple features including online payments, mobile notifications, and access to all other features. It can differentiate between generating receipts, canceling the transaction, creating receipts for backdating, and more. 
Advanced attendance management 
Attendance is considered one of the most necessary tasks for any educational institution, but with manual intervention, this process becomes critical and sometimes creates chaos and confusion among faculty members, students, and even higher authorities. An ERP integrated with data analytics can provide complete data management of attendance along with biometric integration of each student's attendance. Graphic presentation of attendance becomes easier for all students and faculty members creating a systematic loop of daily attendance. 
Data security is often the most important concern for any educational institution. Institutions should opt for tools and techniques that can provide enhanced security. What is better than an education ERP? It deals with complete data security having data analytics and system usage analysis to track all the data and information from any resource. It gives security to students and faculty members in providing and managing confidential information related to any subject matter in the institution. 
Complete student lifecycle management 
Students are the ultimate stakeholders of any institution and almost every operation in the institution remains associated with students. Right from admission to alumni of the student, multiple tasks need to be performed by the institution along with providing a better user experience to students. Using analytics, institutions can attain a robust student lifecycle management providing perfect catchup to exact details of students. Students also get the authority to have quick responses to their requests whether it is related to admission enquiry, examination, or any other query.
Administrative management using analytics 
The hostel is often a section that needs separate care and involvement from the institutional authorities. Having a perfect system that can trigger automation of all the basic operations like the number of students in the hostel, the number of amenities, availability, and attendance of students, and related things. Analytics used effectively can make all these simpler and more organized. 
Another crucial activity in an educational institution is transportation! It involves a huge amount of manpower, money, and resources. Institutions need to understand that using automation they can make this process more aligned and systematic. GPS trackers and cameras are added to the analytics through which counting of each student, their bills, their attendance, and all other things can be measured and analyzed. With all these, tracking and maintenance of drivers and helpers' activity add to the feather with students' safety. 
Libraries dole out a vital role in the education industry. It can be called the brain system of any stakeholder in the institute. With the enhancement in the digital content, it is initial to manage the catalog of the educational institutions with a scalable and reliable library management system having feature-rich analytics and reporting dashboard. It will support each requirement related to the library and its management virtually. 
How can analytics bring a differentiation to your institution?
With the emerging EdTech trends, analytics is playing a vital role in the educational ecosystem. It can help institutions achieve automation and digital transformation by opting for software like an ERP/SIS. 
Analytics can simply create differentiation in your institution creating a data log of each activity whether it is for students, faculty members, parents, or higher authorities. It can be considered a breakthrough point of success for your institution. 
Conclusion
Hope you liked the article and got to understand how data analytics improves the efficiency of educational institutes? Want to know more about analytics and reporting dashboards, contact us now, and one of the experts will get connected to you to help you with the best.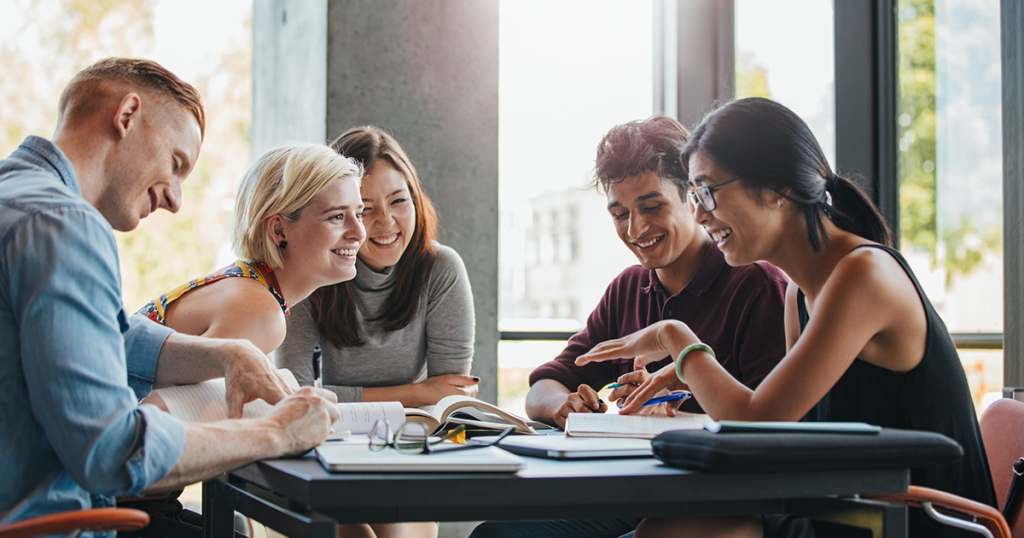 Maximizing Efficiency: A Foolproof Approach for College Admissions Teams to Optimize Resources
Reading Time: 2 minutes In an era where colleges face increasing demands and resource constraints, the need for streamlined processes within admissions teams has never been more crucial. This blog delves into a foolproof strategy to empower college admissions teams to accomplish more with […]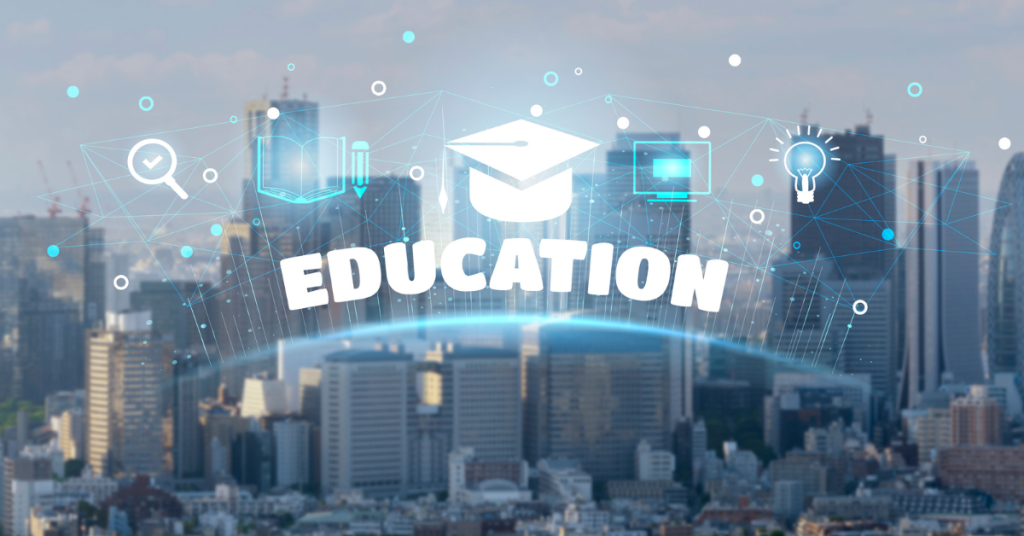 Riding the Wave of AI in Education with Academia ERP
Reading Time: 2 minutes In the rapidly evolving landscape of education, technology has played a pivotal role in transforming traditional teaching methods into dynamic and interactive learning experiences. One of the most revolutionary technologies making waves in the education sector is Artificial Intelligence (AI). […]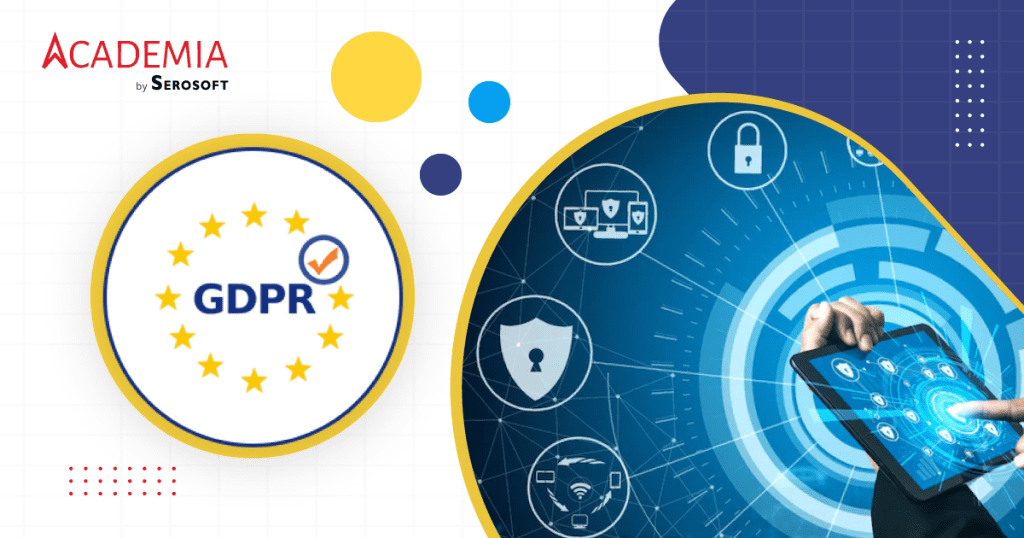 Merits of Higher Ed SaaS Security, Academia ERP Leads the Way
Reading Time: 4 minutes Institutions of higher learning are increasingly turning to Software as a Service (SaaS) solutions to meet their administrative and academic needs. This shift towards SaaS platforms has brought about numerous advantages, from enhanced efficiency and scalability to cost-effectiveness. However, with […]