5 things to keep in mind while buying a SIS
Reading Time:
3
minutes
The COVID-19 pandemic disrupted the functioning of educational institutions worldwide. To continue the pace of learning and teaching, institutions have adopted various technologies like LMS, ERP, SIS, and various others.
There are various complications that institutions have faced while going digital during the pandemic, the academic and administrative tasks were affected and so were the learning and teaching methods. Institutions that have opted for Student Information System got the opportunity to manage and run everything smoothly & effectively. With the increasing times, institutions must adopt SIS to have better and more focused management in the institution having the best SIS. So, let's discuss things to keep in mind while buying an SIS. 
Things to keep in mind while buying an SIS
A student information system is one of the most important and helpful technologies for modern educational institutions. Becoming the core of institutions, it can manage all the academic and administrative operations focusing on complete automation and digital transformation of institutions, but with the increasing technology usage, innovation, and automation, institutions must keep some necessary things in mind. Let's discuss some of them.
Top functionalities and feature-rich SIS Software 
This is one top-most thing that you need to look for in a Student Information System, it should have all the fundamental functionalities for Universities, colleges, and schools. It is necessary to check the major features such as the efficiency of portals, mobile apps, and other technology tools provided. It should also need to be feature-rich in all senses leading to overall growth and opportunities for the institution.  
Flexible and adaptable (Configurability)
Institutions need to opt for Student Information Student (SIS) that provides huge scalability leading to adaptability. It should provide easy customization according to the needs of the institutions. It avails scheduling of students' performance, standards-based grading requirements, and complete modification of the user interface. Institutions need to be able to create and consolidate any type of screen, page, and field in single or multiple groups of institutions to collect any type of data and information easily. 
Interoperability for educational institutions is one of the important factors that allow the exchange and use of information systematically providing synchronization of all parts. It is considered as a component that attempts and addresses all the needs of institutions such as duplicate information in different areas and systems resulting in cooperation, development, integration, and the rendering of all the academic and administrative operations easily and efficiently. So the SIS you choose must need to have high scaling capabilities related to interoperability. 
Improved security & support 
Buying a cloud-based technology like ERP/SIS for your institution directly helps in keeping the system safe and managing your data security along with providing continuous support for all the tasks. An SIS having the right security mechanisms, and support customizations can help in improving on-premises and online academic and administrative support for institutions. 
A robust and securely improved SIS provides complete tech support to encourage overall growth in the institution. 
Every organization needs business intelligence, whether it is a small business venture, a hospital, a small shop, or an educational institution. The institutions must opt for technology that helps acquire all the business intelligence from systematic academic and administrative management and cost-saving leading to high ROI, growth, and opportunities. In this technological world, automation and digital transformation of the institution can be considered as a good start for initiating business intelligence. So, it becomes important that you must choose an SIS that can lead to complete business intelligence in the best ways. 
There are multiple departments in the institution, including various operations from admission, enrollment, assessments, examination, results, and a lot of others. Having manual intervention institutional management often faces a lack of workflow coordination that can be erased by having a Student Information System. A feature-rich and flexible student information system can help create efficient workflow coordination among internal and external departments of the institution. 
Hope you got to understand how a good, flexible, and efficient ERP system is important for your institution. There are various ERP vendors available but it is a bit difficult to find a good one that can help in accomplishing the above-discussed objectives. Academia is one of the best, leading, and cutting-edge student information systems that are focused to bring automation in every single operation of the institution. 
What's Next! 
So, what are your opinions about buying a student information system, what are the features that you must think can be in your system? Let's discuss it now! Contact us now or request a demo!
Download Exclusive Gartner Reports Brought to You by Serosoft (Academia):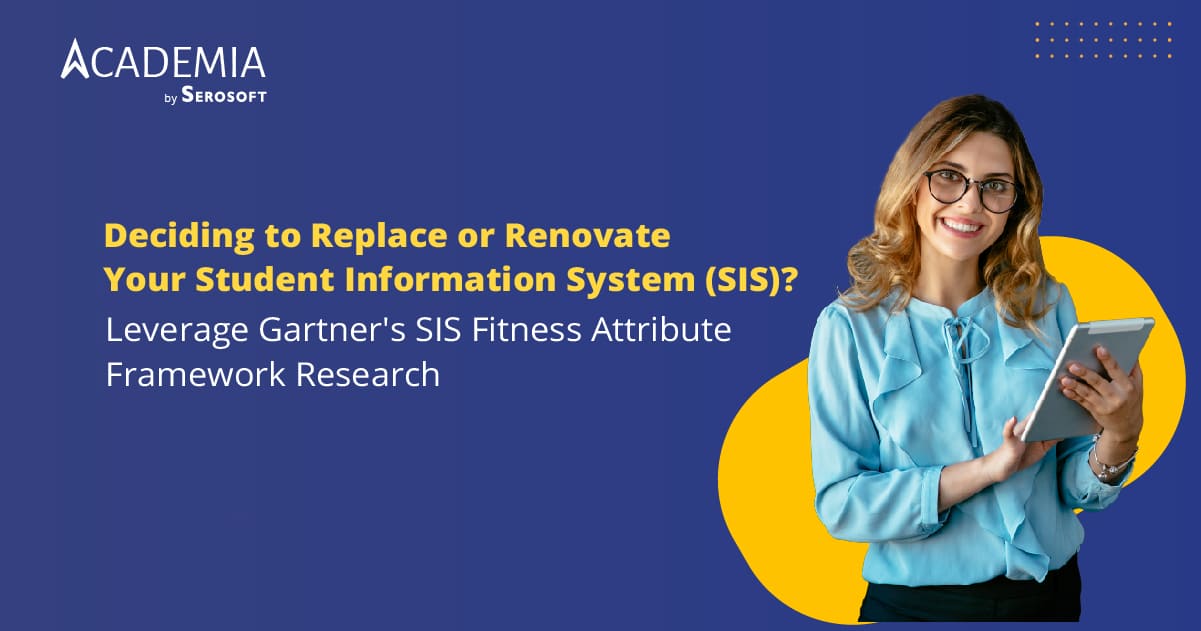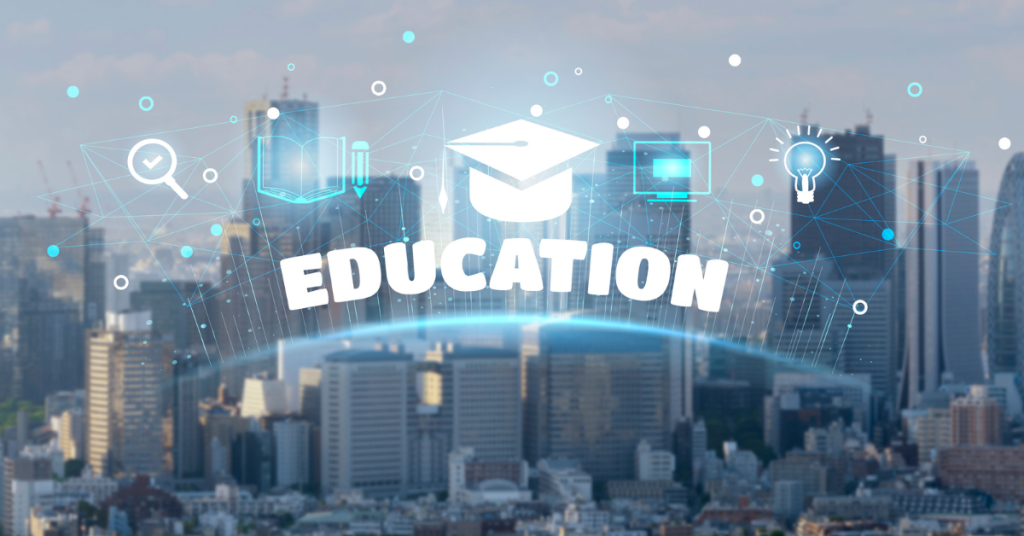 Riding the Wave of AI in Education with Academia ERP
Reading Time: 2 minutes In the rapidly evolving landscape of education, technology has played a pivotal role in transforming traditional teaching methods into dynamic and interactive learning experiences. One of the most revolutionary technologies making waves in the education sector is Artificial Intelligence (AI). […]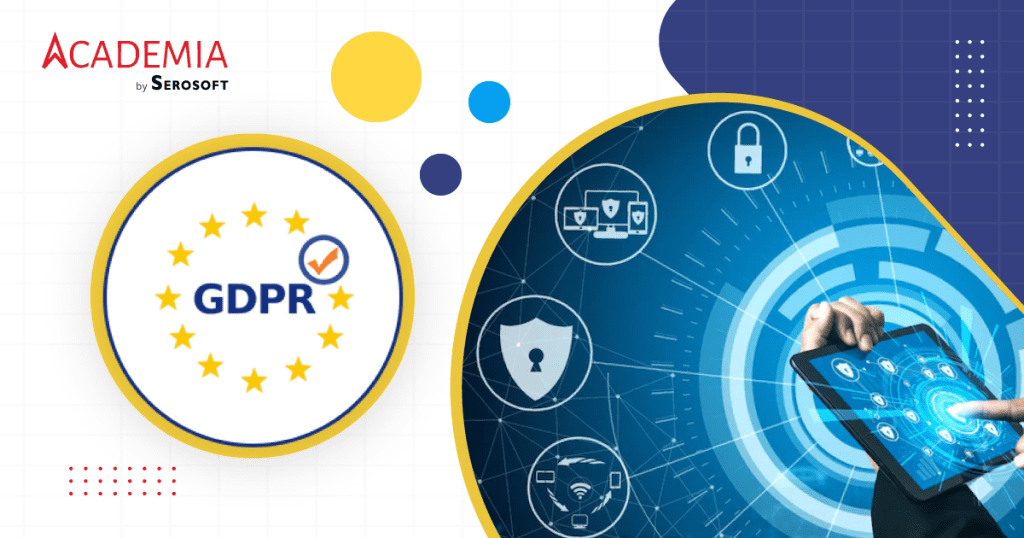 Merits of Higher Ed SaaS Security, Academia ERP Leads the Way
Reading Time: 4 minutes Institutions of higher learning are increasingly turning to Software as a Service (SaaS) solutions to meet their administrative and academic needs. This shift towards SaaS platforms has brought about numerous advantages, from enhanced efficiency and scalability to cost-effectiveness. However, with […]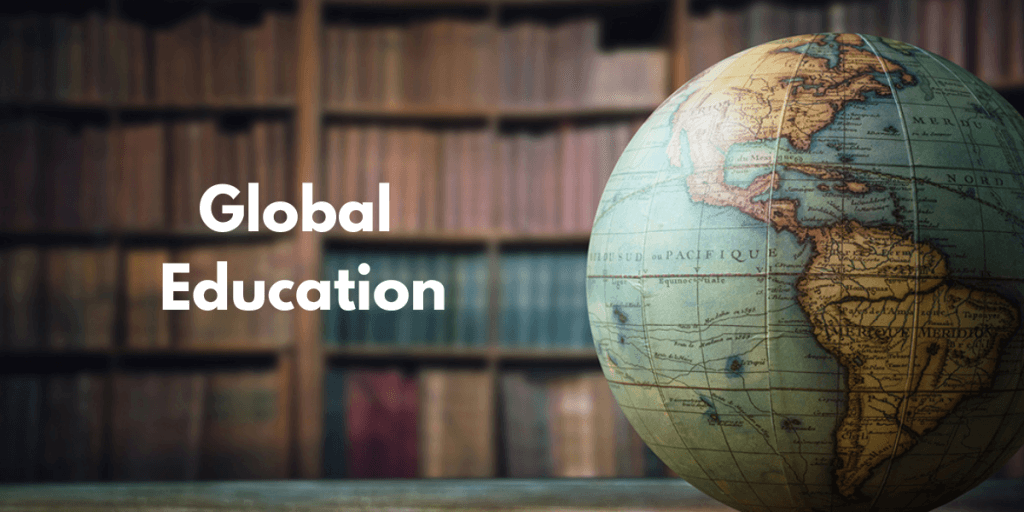 Academia SIS by Serosoft and One Solution Group Forge a Strategic Alliance to Revolutionize Global Education
Reading Time: 2 minutes In a groundbreaking move, One Solution Group and the renowned industry leader, Academia SIS by Serosoft, have officially sealed a strategic partnership aimed at spearheading digital transformation within the global education sector. This collaboration represents an exciting milestone that brings […]