A Template To Shortlist The Best School Management Software Company
February 17, 2021
Automation in Education
,
Campus Management Software
,
Cloud ERP
,
College ERP
,
College Management Software
,
Education
,
Education ERP
,
Education ERP software
,
Education Management System
,
Educational ERP
,
ERP Implementation
,
ERP Solution
,
ERP Solutions with Cloud Server
,
Institute ERP
,
Knowledge Center
,
Mobile ERP
,
School Management Software
,
Student Information System
,
Student Management Software
,
Training Management System
,
University Management Software
School Management Software has become one of the most important drivers of an educational institution's success story. It is crucial to choose the best software from a dependable and efficient school management system vendor. A handy checklist while choosing the right company could help.
Educational institutions all over the world strive to offer the most effective academic experience to students. The introduction of the school management system has been a revolutionary boon to the education industry.
Simply put, a school ERP software provides a set of tools or a roadmap that helps school administrators in the smooth functioning of the institution and to smoothly run the institution while bringing in efficiency, cost-savings, and ingenuity. Key school ERP software advantages include automating administrative tasks, streamlining day-to-day management activities, and tracking students' academic performances.
The market has become crowded with ERP solution providers who are promising to provide the best solutions. Having said that, it has become very important for institutes to choose a company that understands the requirements and can meet them successfully.
Hence, in a nutshell, along with researching the best software and the current users, it is crucial to research the vendor too. For starters, checking the vendor's website will provide a lot of necessary information. It will all finally lead to choosing a trusted vendor who is ready to offer customized premium school administration software at a competitive price. Sounds interesting? Along with reading this interesting blog on School Management Software, you can also request a demo for having better clarity on the same. 
Here's a template to shortlist the Best School Management Software company which will make it easier to decide.
Vendors with a Good Market History 
School management software is a long-term investment. And one of the most important things while choosing an ERP software vendor is to look into their history of performances and deliveries. To avoid getting stuck with an inadequate system, it is important to choose a vendor with years of experience and one who is strongly rooted in the market.
Looking into the vendor's past, the quality of work, the projects undertaken and successfully delivered, and discussing it with other colleagues is a good step to start with.
Credibility of Company Promoters
A company is made by its people. A company backed by credible and qualified people with knowledge about the market is a good choice. The team behind the company is important as they form the backbone and acts as the right referral to go ahead with. While looking for an ERP vendor, a company that is helmed by a strong team of reputable professionals will be able to deliver beyond expectations.
Easy integration with customizable features
It is essential to be clear that the vendor can deliver software that can be easily integrated with other software already used by the institute, like email, spreadsheet, or accounting applications. It is necessary to have an automated school management solution that is agile and can be customized according to specific requirements, as it would be chaotic to disturb the ongoing workflow to adjust and adapt to new software.
Also, a good ERP system will be user-friendly and competitive if it has a high level of customization. The new software should have all the features and modules integrated into it.
Read the case study by the Singapore group of schools Indonesia to know more: 


Customer Service and Support
It is important to remember that an educational institution's ERP system, besides being used by the school staff, is also used by students and parents. So, the ERP solution should be reliable and easy to operate, and provided by a well-established and renowned service provider, who will ensure that they fully implement the ERP to get a good ROI.
The ERP should be purchased from a vendor who is ready to offer the best customer service and agrees on it beforehand. Some vendors may have a separate and additional charge for implementation and customization. So, it is always important to discuss the terms beforehand and be clear about the cost and what it covers. Because however reliable software is, there could be technical features that may be difficult for some of the staff and students to comprehend. It is the vendor's responsibility to provide complete training. It is also part of the service to install, implement, train, customize, upgrade, integrate and even provide web solutions. The ERP service provider should have efficient technical support to meet all the management needs of the school.
ROI delivered
The features and modules offered in a school ERP software are always equivalent to the price. So, any software offered for a much cheaper price may not have the requirements and may not be the perfect option for a particular institute. It is important to check and compare the prices and benefits/ROI of different school management software by different providers to get a complete picture.
A school management system provider who looks at saving the client's time and money will be a good choice as it will be a good return on investment. A chain of institutes could save extra by managing multiple campuses through a single software. 
Academia, with an impressive list of clients, has been successfully creating ERP systems for educational institutions and meet every requirement. The experienced team of experts understands the market well and can create solutions to suit the client's needs. Academia offers solutions that are flexible, future-oriented and cost-effective, and always delivered on time.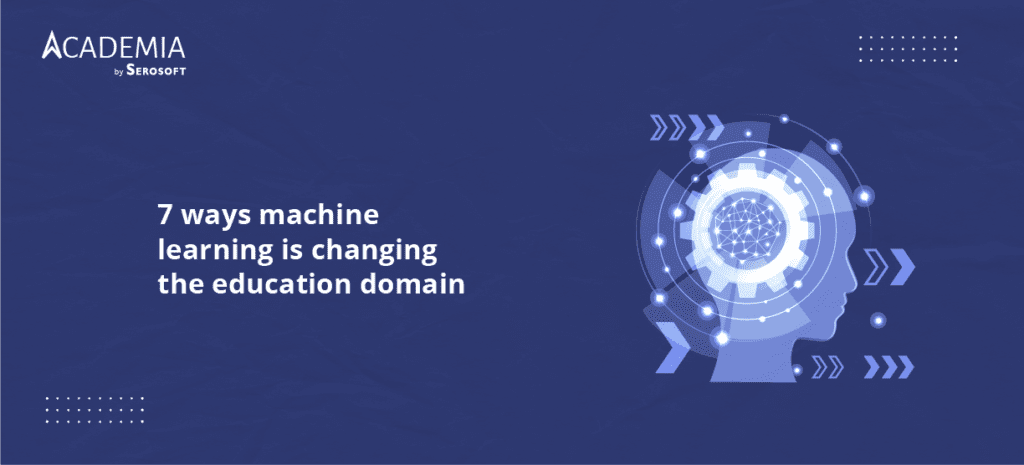 7 ways machine learning is changing the education domain
Although late but education industry has finally started to shed its old ways of operations and is embracing technology happily. There are various schools, universities, and training institutions that have completely digitalized their processes. It is a great achievement as […]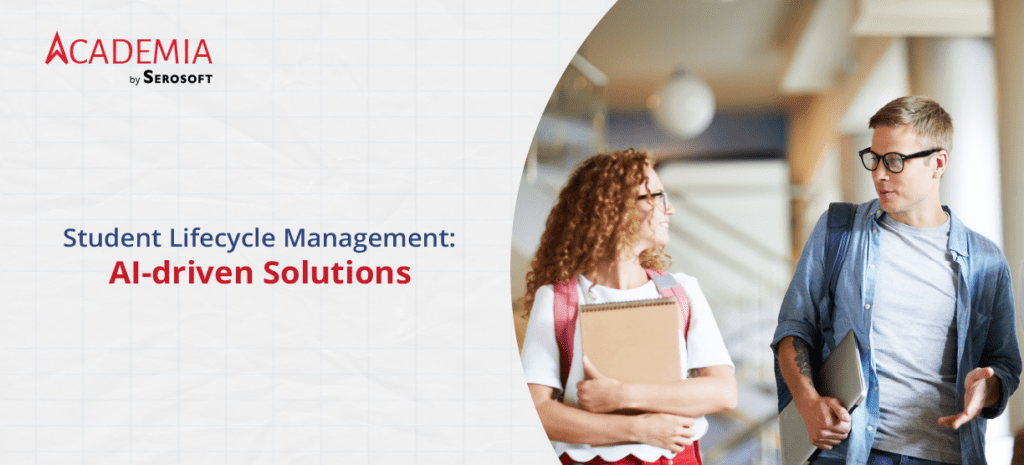 Student Lifecycle Management: AI-driven Solutions
Students being one of the biggest stakeholders in the education ecosystem, management has no choice but to make strategic decisions around them for higher retention and revenue.  However, when we say strategic decisions one of the biggest challenges faced by […]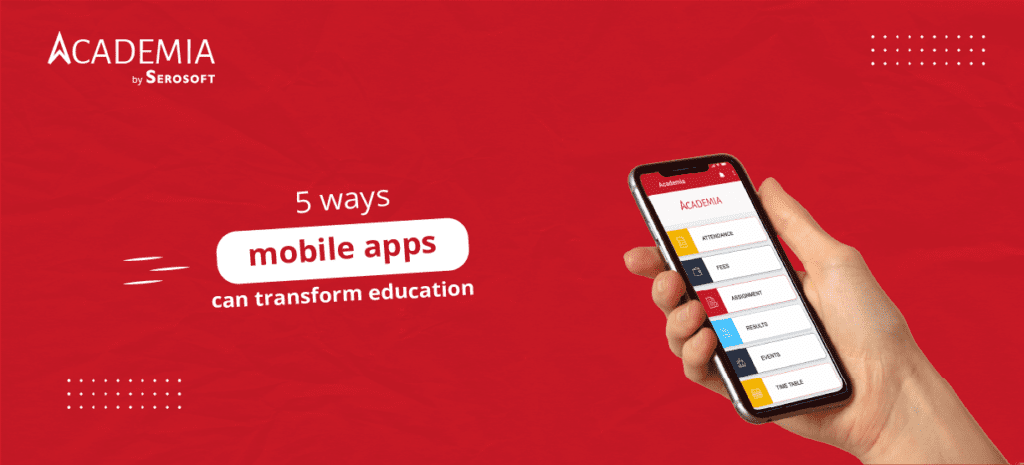 5 ways mobile apps can transform education and improve the student experience
Web and mobile applications have been an integral part of our lives. We shop, travel, manage, eat and do a lot of things that are powered directly or indirectly through applications. When it comes to education, the scenario is the […]