Artificial Intelligence and Robotics: How Higher Education may Change in the US in the future?
Reading Time:
4
minutes
Artificial intelligence and robotics are likely to have a significant impact on the higher education segment. Although the literature looks quite promising, there is yet some work to be done on centralizing all the studies and discovering if things are technically possible. The scope of impact is hard to grasp as we don't know yet if implementing these two technologies is desirable, practical, and economically viable. However, many researchers use design fiction. We are basing our future speculations on the role of artificial intelligence and robotics in higher education based on their work. 
Current Scenario
Artificial intelligence and robotics have become buzzwords in the public, government, and academic sectors in the last few years. However, we are not yet ready to go into the implementation phase. The research literature is siloed, wide & deep, and very separated. For example, AI for education, learning analytics, educational data mining, etc., are separate fields.
Furthermore, using AI and robotics in the higher education segment is the ideation phase. We are still discovering how technology will participate in human decision-making. We have seen some use of the technology here and there, but we are yet to realize the full potential of the technology.
For implementing the technology, we need a wider understanding and debate to find answers to some of the biggest questions about its practical, ethical and social positioning in the market. 
At the same time, many existent bodies do review the literature and explore the challenges of implementing new technologies in the education sector. For example, a report by Reid in 2014 synthesized the change management issue of implementing technology in the classroom is highly regarded. 
Ironic enough, the industry which inspires innovation and the very platform for human development is not that open-minded about implementing technology. Especially when it comes to introducing technology and AI into the higher education segment, there is strong opposition. Many believe that technology and tools are dehumanizing the learning experience for students. Similarly, some believe technology in the education sector is a right-wing (especially in the USA) agenda to commercialize education and suppress liberal ideology. Many raise an ethical question around datafication of high education. 
There is a long list of apprehensions and many obstacles which are stopping the use of AI and robotics in the education sector. Yet, many use design fiction to stay imaginative and positive about implementing technology into the higher education segment. 
Design Fiction
Design fiction is a term used to describe a speculative space in which raising questions about a particular technology is desirable. Social and cultural assumptions are built into technologies and the potential for different technologies to help the world evolve. The space discusses the role of technology in general and how it will impact the industry and the world in the future. 
In this blog, we are discussing five design fiction that captures the potential of using AI and robotics in learning, administration, and research. This would help you have a wider view of the technologies and how these two technologies would change the higher education sector of the US by — changing staff roles, skill development, knowledge transfer, administration, etc. 
Design Fiction#1: AI & Robotics in Learning
One of the most popular application of artificial intelligence is in learning tools. AI in learning focuses on teaching students directly. It talks about Intelligent Tutoring Systems, which teach course content to students, and take a step-by-step process to personalize learning for each individual. 
Similar to this, Automatic Writing Evaluation tools, Conversational AI (chatbots),  and Adaptive Pedagogical Agents (a virtual character in the online or blending learning environment for instructional purposes). 
Design Fiction#2: Social Robots 
Social robots for learning is a physical robot for learning that supports students by interacting with them and helping with task completion. Evidence shows that learning is better with a physical entity than with a virtual agent. 
Thus, the concept of social robots is an imaginative concept of learning alongside robots. The concepts talk about robots interacting with the students and continuously learning about a student's behavior and developing a sense of their needs. Using this, the robot can interact with the students at the right time and inspire them to do their work.
Design Fiction#3: Critical Conversation Bot
This fiction is inspired by Bayne's 2015 description of Teacherbot. It is a chatbot developed to support a MOOC on e-learning and digital culture. The bot has no physical attribute. This fictional concept of the bot argues the role of robotics and artificial intelligence in building bots that inspire students to be critical thinkers and prompt them to think harder about their process of reading academic texts, raising questions about concepts, prompting discussions, and more. 
Design Fiction#4: Intelligent Campus App
This fiction emphasizes the direct application through tech-driven intelligent campus management. The concept is to increase the use of the Internet of Things and AI to improve campus management. This takes the current application of technology from using IoT for controlling lights and temperature to wayfinding, attendance monitoring, student experience, etc. One of the best examples of this is found in Luckin and Holmes (2017) fiction, which shows an optimistic vision towards the convenience the technology provides to students and enhances the student experience. 
Design#5: Learning analytics and datafication
The fifth fiction discusses using learning analytics and datafication in admission administration, decisioning, and ensuring retention. Chatbots can be used to assist applications through the complex processes of admission and maintain contact with them to attain higher retention. Using chatbots would be an economically viable, easy-to-implement option rather than using human resources. Gathering more data about Higher Education is seen in a positive light where it brings more transparency to increase accountability in staff and teachers towards students. 
However, using data in AI also has many issues. Security issues, ethical and legal restrictions, privacy legislation, implications of taking consent, and the right of control over one's data are some of the biggest discussions around data usage. 
Data can be used in predictive analytics that would help institutes to find answers to some of the biggest concerns of the industry. However, there is a growing debate on how AI is trained. Currently, AI uses training data that does not represent the whole population. And hence, many draw attention to this bias. What is expected of developers is to bring more diversity. But since datafication requires standardization, we are still a long way from achieving a system that is above social, cultural, and demographic bias. 
Wrapping Up
These were some fictional designs that discuss the role of AI and robotics in the education sector. However, these have no ground existence right now and are merely an image of various researchers on how technology would change the education sector. 
Very few, but the use of AI and robotics applications have started to surface in the education sector. This includes AI-enabled chatbots, cloud-based applications that provide personalized learning, smart classroom management, etc. 
Hence, talking of the future, we should remain more hopeful. Sooner or later, there may be times when some of the things mentioned in these design fictions may come true. 
Related posts: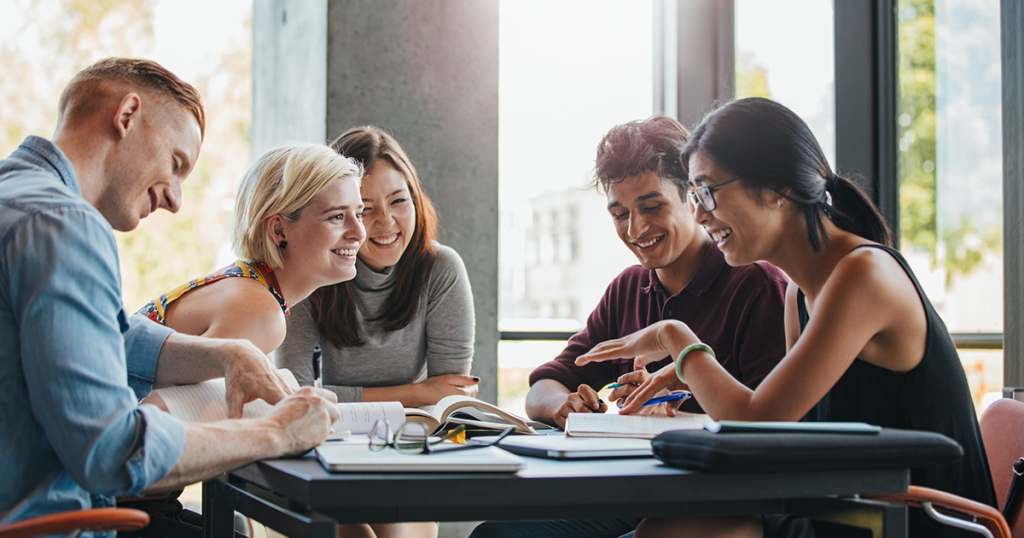 Maximizing Efficiency: A Foolproof Approach for College Admissions Teams to Optimize Resources
Reading Time: 2 minutes In an era where colleges face increasing demands and resource constraints, the need for streamlined processes within admissions teams has never been more crucial. This blog delves into a foolproof strategy to empower college admissions teams to accomplish more with […]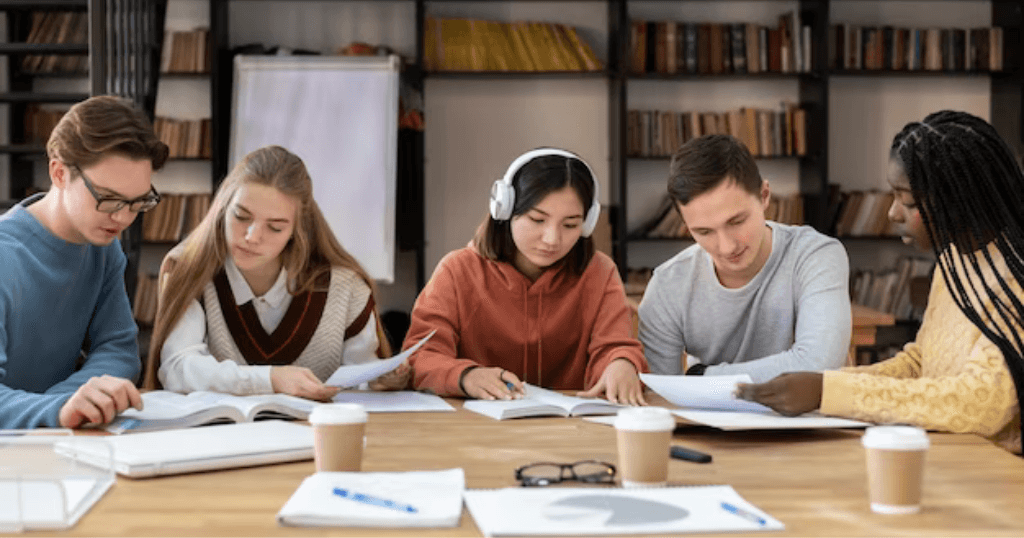 Securing Academic Environments: The Role of SIS Training and Support
Reading Time: 2 minutes Securing Academic Environments: The Role of SIS Training and Support Creating a secure and welcoming environment within university campuses is essential for the well-being of both students and staff. Unfortunately, the sense of safety is often compromised, as per Gartner's […]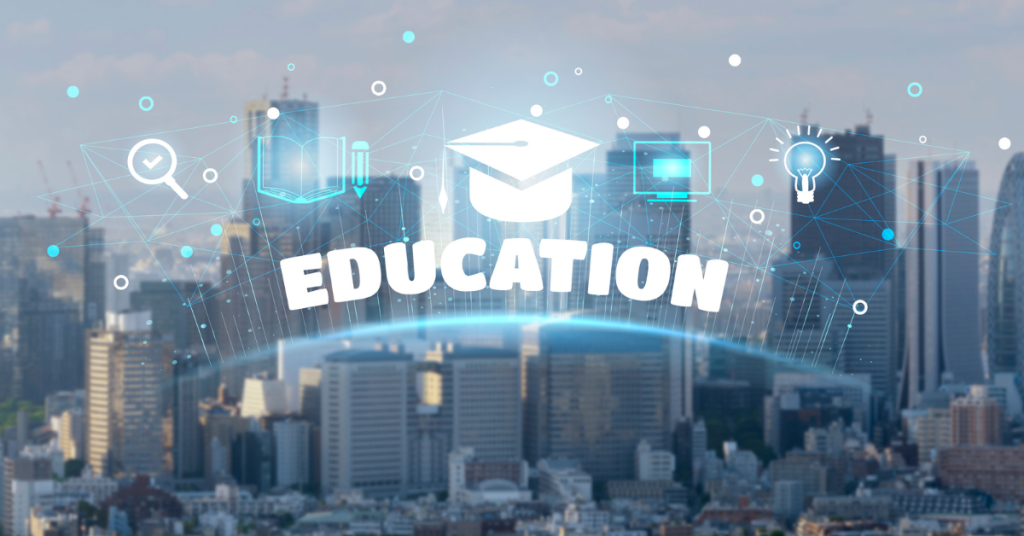 Riding the Wave of AI in Education with Academia ERP
Reading Time: 2 minutes In the rapidly evolving landscape of education, technology has played a pivotal role in transforming traditional teaching methods into dynamic and interactive learning experiences. One of the most revolutionary technologies making waves in the education sector is Artificial Intelligence (AI). […]