B-learning – Best of Traditional and Modern Education
Automation in Education
,
Campus Management Software
,
Cloud ERP
,
College ERP
,
College Management Software
,
Education
,
Education ERP
,
Education ERP software
,
Education Management System
,
Educational ERP
,
ERP Implementation
,
ERP Solution
,
ERP Solutions with Cloud Server
,
Institute ERP
,
Mobile ERP
,
School Management Software
,
Student Information System
,
Student Management Software
,
Student Success
,
Training Management System
,
University Management Software
Reading Time:
3
minutes
Spare a minute to ponder the presence of technology in our lives and you will find that almost everything is connected to the digital world; directly or indirectly. Millennials and Gen-Zs can't imagine their world without the internet. Not only does it involve their social lives but it also encapsulates their personal growth, learning, and education. 
As much as online learning is fast becoming a source of learning and knowledge, we can't ignore the importance of the physical presence of a teacher in a student's life. Therefore instead of shifting completely to e-learning, there is a midway and a better option known as b-learning.
B-learning also is known as Blended Learning is the combination of online and offline education. It is a mixture of face-to-face interaction learning methods along with digital courses. Therefore, it is also called hybrid learning, technology-mediated instruction, web-enhanced instruction, and mixed-mode instruction.
Blended learning came into existence with the importance of computers and the internet. Since they play a very crucial part in educational institutions and student engagement increases with them, institutions and educators are inclined towards blended learning methods. The idea is to get the right mix of the traditional methods and the digitally advanced ones.
What are the advantages of b-learning?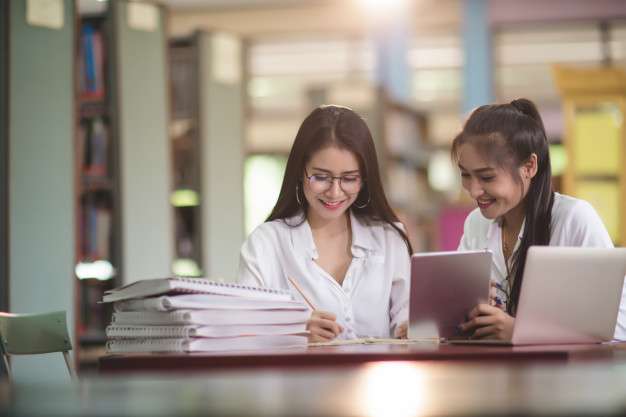 Personalized learning, the democratization of education and lesser expenses, are some of the benefits for students and educators of b-learning.
Let's look at some of the major advantages.
It is more effective
Online learning with the guidance of teachers is the perfect approach for today's generation. It increases student engagement and makes them independent to search for topics and gains updated information on their own. This also lets teachers focus more on attending to students for their individual queries.
It bridges the gap between teachers and students
Where traditional methods of education end with the last bell of the school, blended learning expands the timeline of teaching. With online platforms such as student information system which provides exclusive portals to connect teachers and students, it not only increases the communication between students and teachers but also ensures student satisfaction.
With e-platforms offering video tutorials and online communities to gain knowledge and discuss topics, are ending the geographical barrier of education. They facilitate a collaborative learning experience.
It reduces the educational expenses
Blended learning can minimize academic expenses at certain levels. Although it is debatable among some educators and education leaders, it has indeed shown cost-saving in many places. With the b-learning approach, it is possible to replace several text-books with electronic device reading. E-textbooks are not only accessible to anyone anytime but also save on the management cost.
There are software solutions in blended learning methods that can automatically fetch student data and store it in the server. This saves time in entering data manually and saves paper costs for maintaining records as well. 
Why is it important?
The 21st century is on the verge of a digital revolution. Students are independent, comfortable, and satisfied with online learning and achieving success simultaneously. But the digital world is a pool of ample information that is enough to distract them as well. This is where the role of teachers come in. With proper guidance and with the accessibility of updated information, it helps them to utilize the students' full potential and also improve their attitude towards learning.
Academia Student Information System is setting an example in the blended learning approach space. With learning management system integration and the inbuilt parents-teachers-students portal, it is enabling educational institutions to create a balanced environment. 
Do you want to take the first step towards 21st-century education? Take a free demonstration to know more.