Blended Learning in the Education Sector: The Need of the Hour
Reading Time:
5
minutes
Today the educational landscape is changing. The pandemic has opened the gate to think beyond the traditional learning & teaching methods. Teachers are adapting to new technologies as digital transformation becomes more convenient and necessary than ever before.
With the imminent reopening of schools and higher education institutions are planning to use a mixture of online learning and traditional teaching where students will come to schools for a few days a week. Hence, the concept of blended learning is leaping in the education world.
Even before the advent of the internet, correspondence education, and independent learning through distance education programs were prevalent. As digital platforms have become more accessible to purchase and implement, there has been more inclination towards mixing conventional and modern learning that could benefit students.
If it weren't for technology, it wouldn't be possible for educators to keep the education running even for a short period. Traditional teaching, online learning, online classes, and hybrid classes are all mediums for knowledge transfer and enable students to master in given subjects. These terms are becoming a part of 21st-century learning when talking about education, and blended learning is one popular concept among educators.
What is blended learning? 
There has been much confusion to find the meaning of blended learning. You can find many definitions for it. To sum up all the definitions of B-Learning, it is "enhancing teaching with the help of digital platforms and online educational content."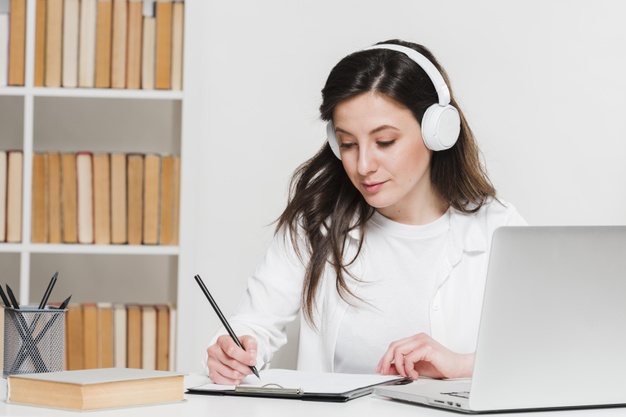 Blended learning is one form of hybrid learning that uses multiple digital resources to expand the classroom approach. Hybrid learning does it in two-parts, separate sessions of face-to-face instruction and online sessions. In blended learning, both systems are integrated along with digital modalities to create a coherent and yet varied learning environment.
What is the difference between blended learning & hybrid learning?
Most of the time blended learning and hybrid learning are used interchangeably. It is similar if we see the broad spectrum but there is a subtle difference between them. Hybrid learning is a holistic approach that focuses mainly on enhancing learning experiences for students. As the name suggests, it is the combination of various methods of learning methods whether it is offline, online, distance learning, etc. It replaced most of the physical communication between teachers and students with online interactions. Whereas blended learning is an explicit combination of offline and online approaches of instructions. It is a perfect blend of online instruction and offline communication among learners & instructors.
What are the types of blended learning?
Blended learning has many types according to the usage and techniques such as; Remote Blended Learning, Flipped Classroom, Mastery-Based Blended Learning. But it is broadly classified into two categories, as synchronous learning and asynchronous learning.
In synchronous learning, groups of people connect with coaches/ instructors, and real-time discussion is similar to offline classes. It provides a sense of community and encourages them in more collaborative learning. Whereas in asynchronous learning, educational content is delivered to students. It is more like a distance learning program. It is more flexible and allows students to learn according to their pace. 
What is the objective of blended learning?
There is no doubt that technology aids learning, fuels the ultimate objective of education i.e., Knowledge Transfer and supports learners in a holistic learning environment. Blended learning is a combination of traditional and modern approaches that become convenient for teachers to adapt to new technologies with the conventional method's backup. 
Blended learning enhances access to education and maximizes flexibility. A blended learning model meets students wherever they are by delivering content in a self-directed, digital format.

What are the methods of blended learning?
As it is all about flexibility, blended learning comes with numbers that educators are using nowadays.
One of the most famous ones is known as a flipped classroom. A flipped classroom is a teaching method that works in reverse i.e., from students to teachers. It is where teachers have questions that they share with students in advance. The responses from students help capture where the teachers will need to focus their guidance in a discussion. This way, they can target instructions in a way that is most effective for learners.
For example, a teacher might provide students with a discussion topic or question before class and ask for feedback via email or perhaps a shared online document. The teacher reviews the responses before class and uses that information to more intentionally direct the live discussion. Here student input comes first, with the activity coming second, the opposite to traditional learning, where the instructor will first facilitate discussion and then solicit feedback in response.
Just-in-time learning is another method. This is where teachers use class time for active learning and remove passive activities that students could do on their own, such as reviewing the syllabus.
It could also involve video tutorials and digital activities targeted for students to complete at their own pace. It allows teachers to focus classroom time entirely to hone in on confusion or lead group work or other collaborative activities.
Implementing more robust coaching and advising models are also an essential strategy for blended learning. Personalized, face-to-face support meets students' expectations and allows to build rapport between instructors & learners intentionally. It creates a sense of accountability driven by the customized nature of the instructor-learner relationship.
What are the advantages and disadvantages of blended learning?
A significant benefit of blended learning is flexibility for students; the ability to control the pace. It also creates space for reflective thought for students. Digital resources are generally readily available unless there are budget issues.
But some fundamental issues create obstacles for penetration of blended learning. Unfortunately, ready access to high-speed internet isn't a given for everyone, even for families with the internet in their home. Similarly, parents with a full-time job might need to prioritize it using the bandwidth. Moreover, having several siblings in the house who all need to stream video for school assignments at the same time, and a mobile hotspot won't be sufficient.
One way to combat this is to incorporate blended learning activities that don't just involve bumping someone in front of a screen but encouraging experiential learning or offline, more reflective, or independent tasks.
How Education ERP facilitates blended learning?
Education ERP is a management information system for educational institutions that helps educators to manage all administrative tasks through a single platform. It also improves communication among all the stakeholders thereby enhancing the overall student experience.
Solutions such as Academia ERP are integrated with a learning management system that enables institutions to facilitate education digitally. It also aids communication between teachers & students beyond campuses that makes learning more student-centric that is the ultimate goal of blended learning. 
In concluding note
Due to the outbreak of the pandemic, education leaders are bound to implement technology in educational institutions. The new normal of the post-COVID world of education will be inbuilt with EdTech to maintain institutional continuity. Ultimately, all learning methods are designed so that teachers can focus on the vital component of their role; student-focused education. That's what learners need the most. Providing the content is laying the foundation, but working with learners to enhance their knowledge with that content is the key.
Blended learning allows teachers and students to work more cohesively by using all available resources in multiple ways to enhance learning and ultimately to help students find the method of learning that benefits them the most.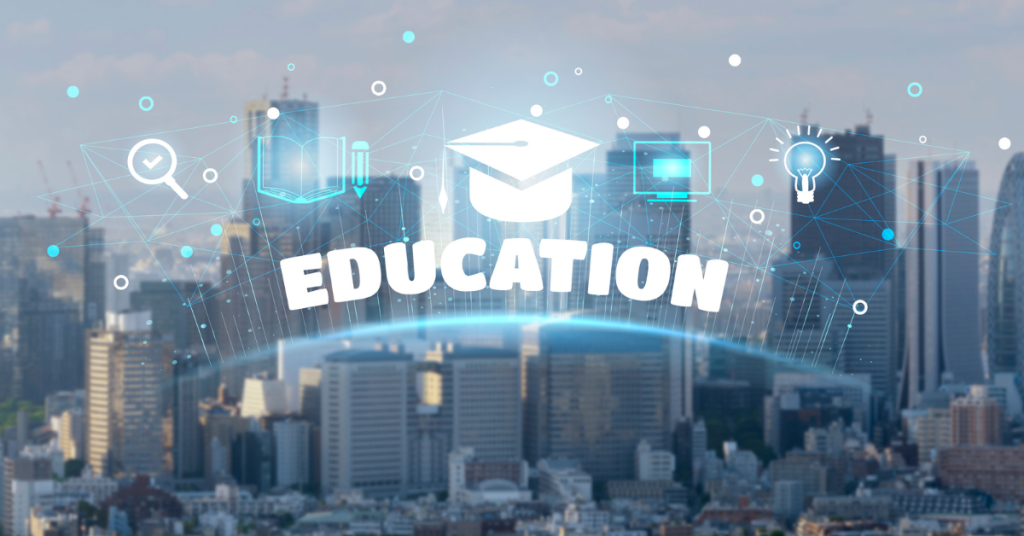 Riding the Wave of AI in Education with Academia ERP
Reading Time: 2 minutes In the rapidly evolving landscape of education, technology has played a pivotal role in transforming traditional teaching methods into dynamic and interactive learning experiences. One of the most revolutionary technologies making waves in the education sector is Artificial Intelligence (AI). […]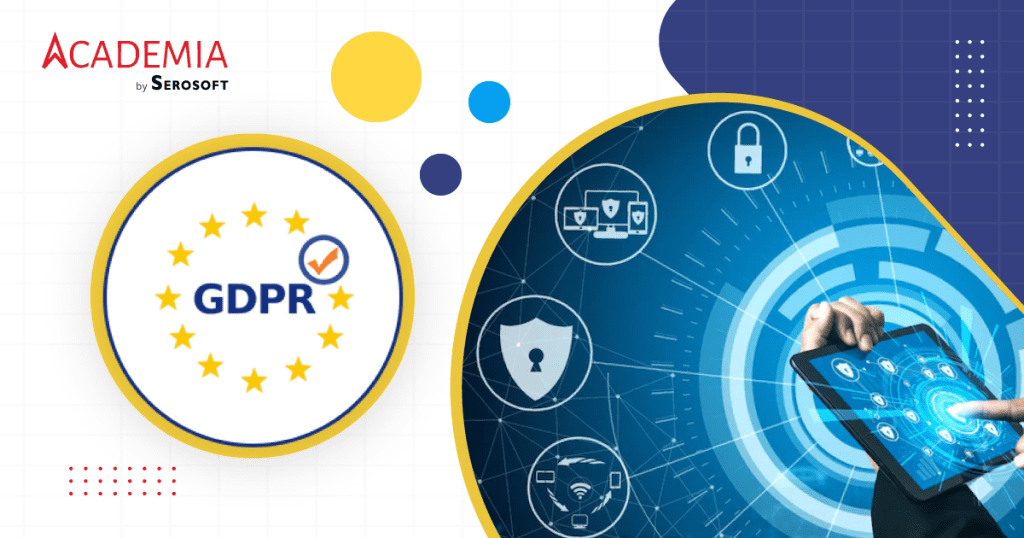 Merits of Higher Ed SaaS Security, Academia ERP Leads the Way
Reading Time: 4 minutes Institutions of higher learning are increasingly turning to Software as a Service (SaaS) solutions to meet their administrative and academic needs. This shift towards SaaS platforms has brought about numerous advantages, from enhanced efficiency and scalability to cost-effectiveness. However, with […]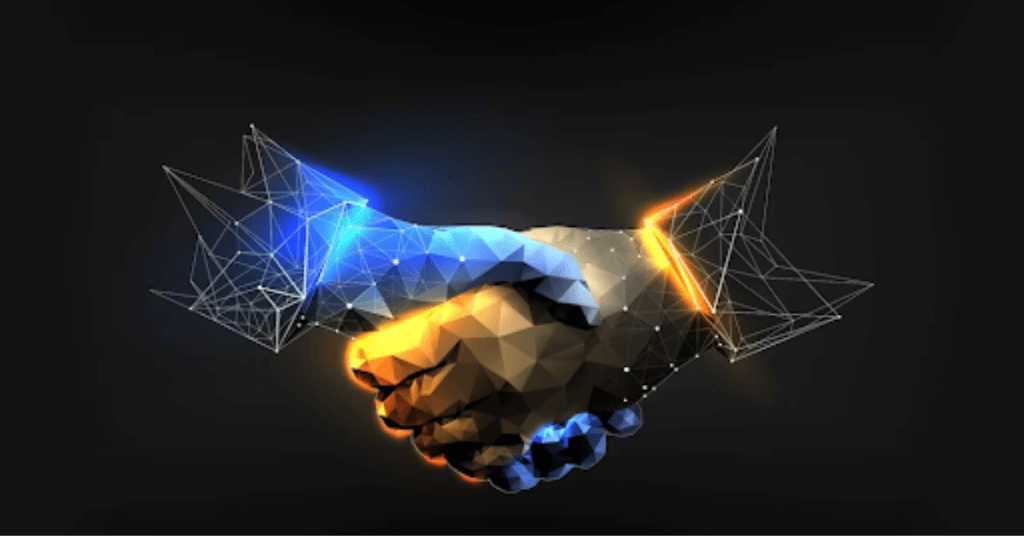 Embracing the EdTech Revolution: A Lucrative Opportunity Awaits
Reading Time: 2 minutes Welcome to Academia ERP, where innovation meets opportunity! Education technology, or EdTech, stands out as one of the most promising sectors for entrepreneurs and businesses alike. As we step into the future, the intersection of education and technology is reshaping […]