Benefits of Mobile ERP Applications in the Education World
Reading Time:
3
minutes
From the last few decades, technological advancement in education has been immense. Education previously was associated with traditional classrooms but with increased use of technology, enhancement in education is being the new trend, one of the most common technology uses in education are mobile applications. An education ERP mobile application can help educational institutions manage and streamline their operations in a more systematic and enhanced manner. 
So what do you know about having a mobile ERP application? Let's discuss its usage and benefits for the education system. 
Benefits of using a mobile ERP application for the education system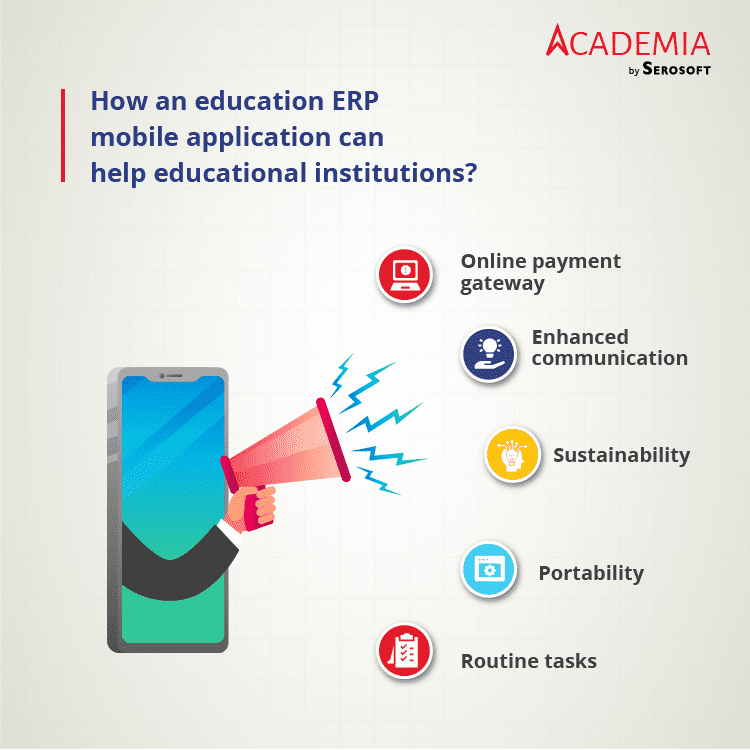 Mobile apps associated with an ERP have proved to be the best in increasing the interaction between faculty and students. A robust ERP system provides a mobile app that helps in integrated and enhanced interaction among faculty and students. With an ERP mobile app students get the opportunity to resolve any query anytime with the respective faculty and likewise, the faculty can discuss anything anytime with any student having facilities like messaging and notifications options. Isn't it awesome? 
Communication is the key factor in any educational institution, it needs to be perfect in both external and internal management. An ERP mobile application provides seamless communication between administrative staff, faculty, parents, and students. It provides all the features updated in a single mobile application that can be used by any educational authority associated with the institution as per their requirements. It gives access to parents to ask and generate any query related to their kids and likewise, teachers and other administrators can solve and ask any questions any time with parents and students using the mobile app. This is so quick and simple! 
Efficient administrative management 
In any educational institution, there are multiple administrative tasks from admission, enrollment, fee, hostel, and various others. All the operations must remain systematic and efficient in any manner. With the traditional or manual way of working, all these tasks remain slow, ineffective, and sometimes include various errors, meanwhile, it is important to note that not always manual interventions create ineffective management but we can say it always will remain slow and tedious as expected to digital completion of all these tasks. 
A mobile app integrated with an ERP provides systematic and online management 
of all the operations from admission to alumni of a student, it makes easy management at each end i.e., student, parent, faculty, and the admin staff. Sounds interesting?
Systematic academic operation
Academics are all where students get the education and learning in any educational institution. Academic operations like teaching, learning, examination, result declaration, and various other tasks need to be managed effectively and efficiently as they directly affect the education and learning of the students, so for these, educational institutions must opt for software that leads toward effective, efficient, and systematic workings in the institution. Think how easy all these will happen if faculty and students can attain these tasks from their mobile phones, isn't it easy and flexible? 
A mobile application integrated with an ERP system provides access to all the academic operations on the mobile application, students can easily access the mobile app attaining all the information simply with a few clicks. Starting from the admission of the student, enrollment, classes, examination, results, and even alumni of the student. Everything can be managed using the education ERP mobile application. Ah, amazing!
Unlike traditional classrooms, mobile applications provide 24/7 availability, students, faculty, and not even the administrators need to wait for the schedule, a mobile app provides anything, anywhere, and anytime. An ERP mobile application for educational institutions always promotes child-friendly control so that any technical or non-technical person like parents or other staff can easily access it anytime. 
Systematic learning process 
Those were the days when students only had access to learning stuff in the classroom, now with the increased technology various online tools can make it systematic with efficient learning like ERP software. An ERP mobile application software provides a systematic learning process making everything easier and accessible for the students and they can attain any study material, can resolve any query anytime, can connect with the faculty using the mobile application. Easy, what do you say?
It is one of the best features of the ERP mobile application, it provides necessary notifications to faculty, students, and parents to complete the operation at its due date. An education ERP mobile application provides notifications to students on the due date of fee submission, admission form filling, examination date, and a lot more, and likewise for faculty, administrators, staff, and even parents. Tremendous faculty, agree?
Wrapping up!
So, what do you think, and education ERP mobile application will help the most for which operation? Let's have a discussion to make it more relevant. We are one of the leading education ERP software and focus to provide complete digital transformation and automation in educational institutions. Wanna know more? Check Academia now or book your demo!
Related posts: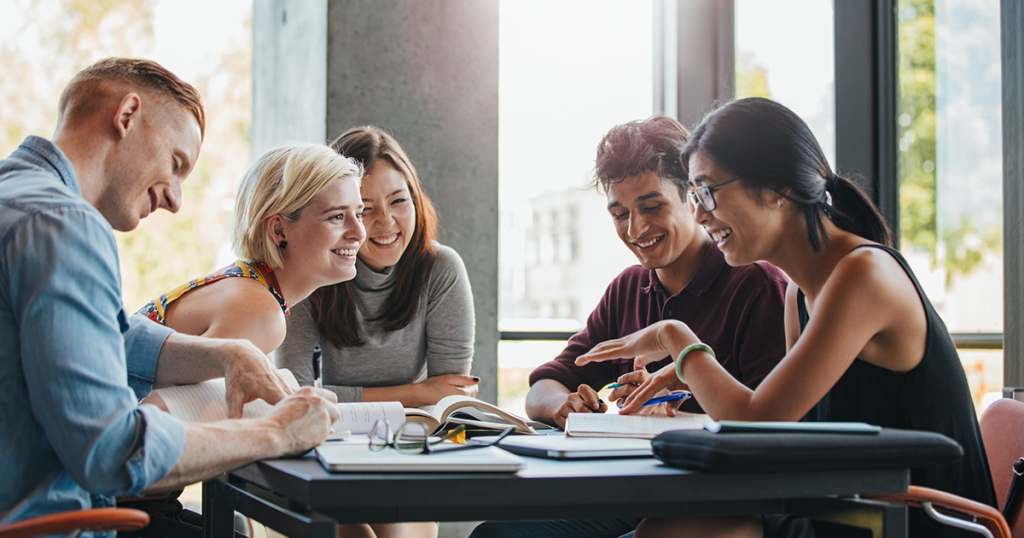 Maximizing Efficiency: A Foolproof Approach for College Admissions Teams to Optimize Resources
Reading Time: 2 minutes In an era where colleges face increasing demands and resource constraints, the need for streamlined processes within admissions teams has never been more crucial. This blog delves into a foolproof strategy to empower college admissions teams to accomplish more with […]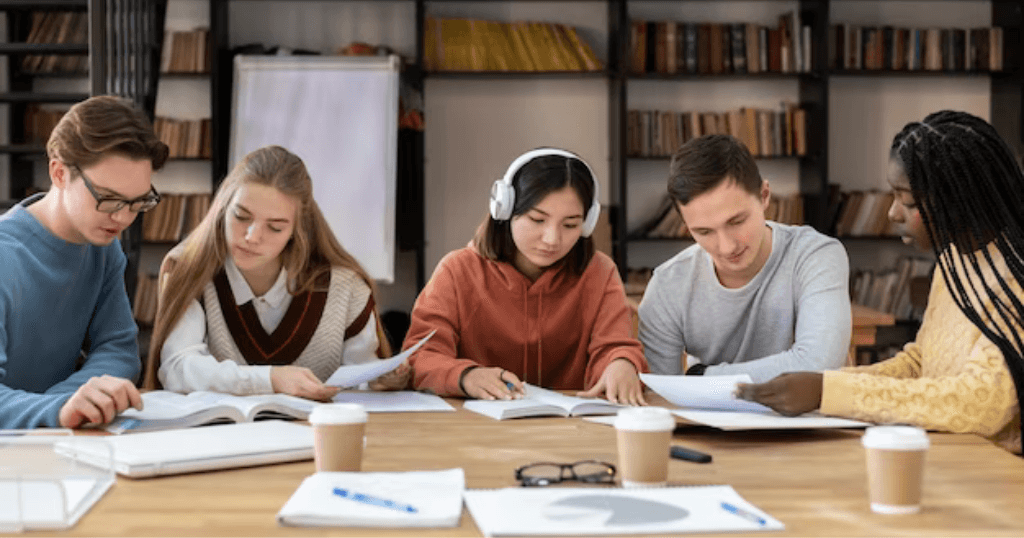 Securing Academic Environments: The Role of SIS Training and Support
Reading Time: 2 minutes Securing Academic Environments: The Role of SIS Training and Support Creating a secure and welcoming environment within university campuses is essential for the well-being of both students and staff. Unfortunately, the sense of safety is often compromised, as per Gartner's […]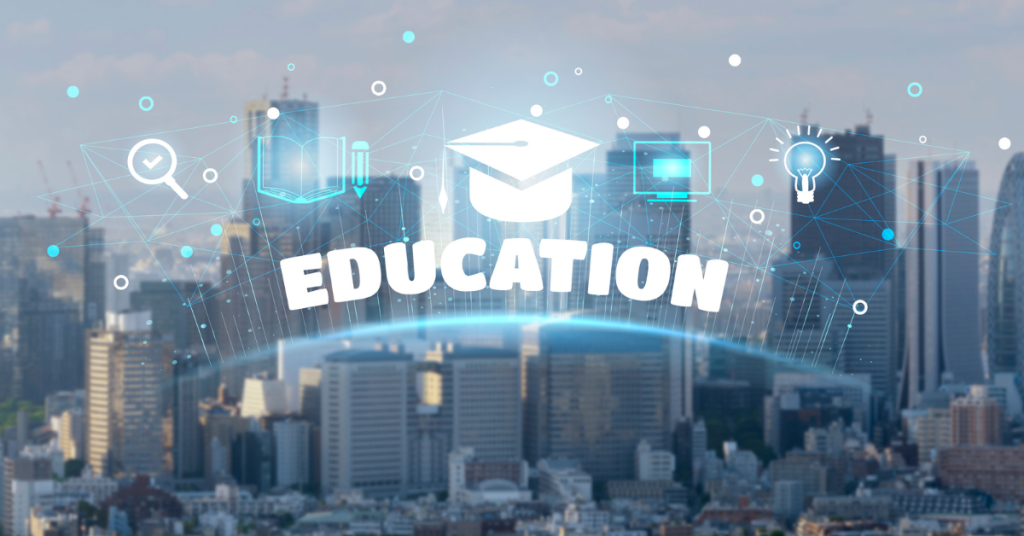 Riding the Wave of AI in Education with Academia ERP
Reading Time: 2 minutes In the rapidly evolving landscape of education, technology has played a pivotal role in transforming traditional teaching methods into dynamic and interactive learning experiences. One of the most revolutionary technologies making waves in the education sector is Artificial Intelligence (AI). […]