Learning in Education
Reading Time:
2
minutes
"Education is the Manifestation of the perfection already in man" – Swami Vivekananda
In essence this famous quote from the renowned spiritual Guru from India "Swami Vivekananda" implies a lot and compels us to really think if in today's time do we really emphasize on learning or just accumulating qualifications from premier institutions.
Especially in developing economies education has evolved as one of the most growing and profitable business resulting in numerous schools, colleges and universities etc., being run by many well known business groups within those geographies. However, really does getting a good degree from a renowned institution means that one is learned. This is something one must ask to measure how much one has learned whilst accomplishing that particular qualification.
This food for thought has resulted in the development of new learning and teaching methodologies and hence, since last decade, new concepts of imparting knowledge such as "Learn by fun" and practical education has evolved significantly as a result of immense research being carried out in recent times.
Another significant aspect is the role of technology and how it can assist educators in transforming teaching and learning process into more of a fun activity to make it easily memorable and more enjoyable for both teachers and students.
Today, technology really empowers education methodology as with latest University/College/School/Campus/Education Management software, institutions can really focus on developing innovative ideas of imparting knowledge. Another important development is the innovation of cutting edge Enterprise Resource planning (ERP) solutions which helps institutions to ensure
Effective resource planning/management
Enhanced communication among various stakeholders
Crystal clear or transparent processes
Efficient performance management
Optimal use of capital with better return on investments (ROI)
The above listed benefits can easily said to be the top 5 benefits of an ERP/Campus management solution.
This is the time education industry is going to see immense growth and development of effective methods of imparting knowledge which hopefully will focus more on learning rather than distributing degrees or qualifications.
Related posts: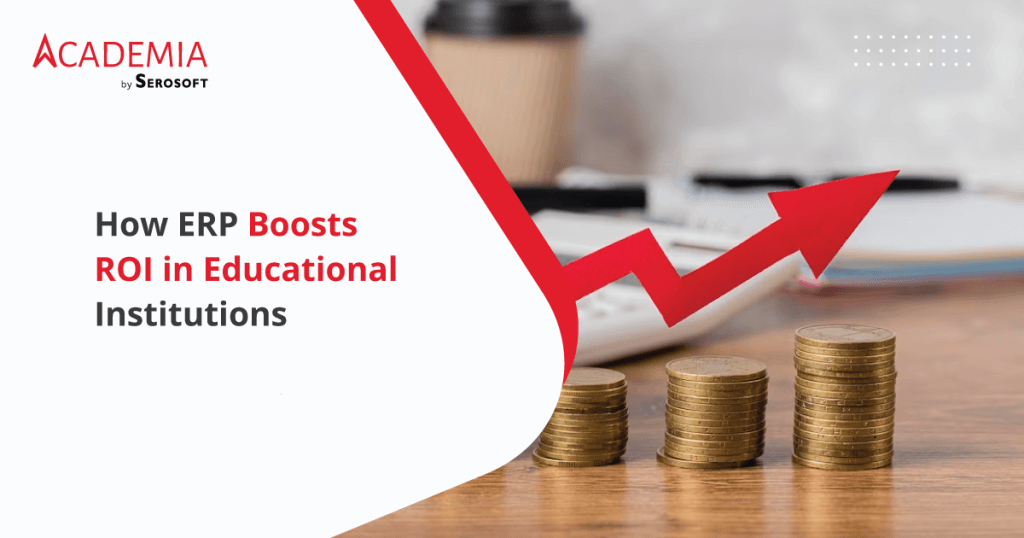 Maximizing ROI in Education: How ERP Boosts ROI in Educational Institutions
Reading Time: 3 minutes " Given a 10 percent chance of 100 percent payoff, you should take that chance every time"- Jeff Bezos, and what if there is a 100 percent chance of 200 percent payoff, one should just rush to grab the opportunity, […]