5 Steps to Select the Best Management Information System (MIS) for Your Educational Institution
Reading Time:
4
minutes
'Data' a single word to describe the whole educational institution's scenario, whether academic or administrative, right? Every segment of an educational institution needs to store data starting from student information, financial records, examination data, and various others. Every single piece of data in the institution owns its importance whether your institution is big or small. Let's discuss how an education management information system can fulfill all these needs managing and properly storing all the student data.
Various boards like NAAC and NBA encourage institutions that keep accurate and systematic data that is easily accessible. It dignifies the transparency of all the activities and operations. 
Various institutions are looking for flawless distribution of data, resources, and services that can be beneficial for students, teachers, and the management. So with the increasing demands in the education sector, a good Education Management Information System can provide institutions with the needed progress moving their path towards success. 
What is a Management Information System (MIS)?
Management Information System is a self-understood term. It is a storehouse of all the data that can restore, gather, organize, and store student data processes and analyze it generating various reports from it. 
MIS in the broader term monitors the overall performance of the education events that are offered by the institute managing the distribution and allocation of all the educational resources. It also manages, plans, and strategizes the whole work processes to execute the education system smoothly. Meanwhile, it is important to note that MIS played a very significant role to help educational institutions to synchronize data properly and to grow simultaneously. 
Looking over today's scenario various higher education institutions are looking forward to implementing various education management solutions that can help them to align all academic and administrative processes to provide a better student experience.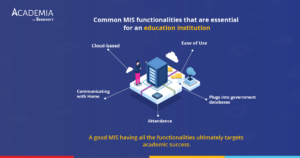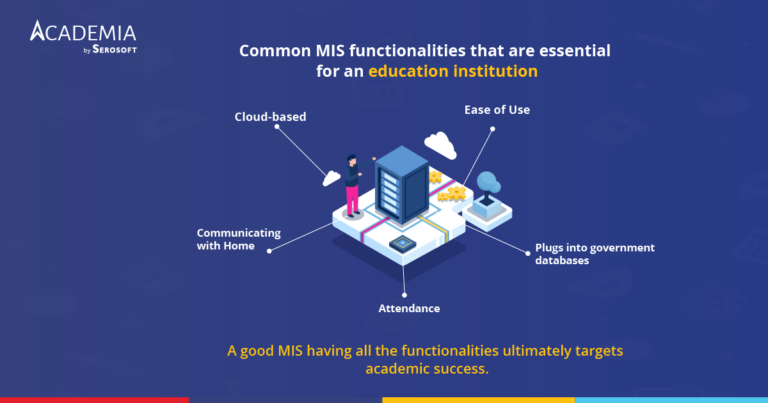 Steps to Choose the Right MIS for your Educational Institution 
The Education Management Information System helps manage the entire education system, so it is very important to follow all the essential steps that can direct towards choosing the right system. Let's discuss some of the essential steps for the same. 
Here are the steps for choosing the right Education Management Information System (MIS):
Collecting information from various MIS sources 
It is the basic and most important step that is needed to take while selecting an MIS for your institute, the MIS you choose must provide all the information to the concerned users in your organization enabling them to conduct their different tasks and activities more efficiently.
Deciding for a better MIS source 
Decisions of administration are largely governed by the data insights that suggest student behavior. Opting for manual interlinking of data and finding various relationships is quite difficult. 
Meanwhile, using Powerful BI like education management and information systems can help to track and manage all the data easily and efficiently. 
An MIS is built after detailed market analysis, it includes the timely needs of various institutions and accompanying features that could help the organization's services get a global insight. It directly or indirectly gives a new perspective that could focus and accelerate new growth & student success. 
Enabling planning and policies 
After finalizing an MIS, it is important to check with the plans and policies of the MIS that are necessary to address objectively identified issues, you will also need to set quantified targets, and realistically estimate the resources that are required to implement plans and policies in your institution. 
Check how the MIS you are choosing is helping you in your day-to-day operations
The MIS you select must contribute to improving the efficiency of day-to-day operations of the complete education system in your institution, it is also essential that it should provide relevant and reliable information as and when required storing it properly. 
Identification and selection of priorities where MIS is required 
After deciding upon the importance and need of MIS, it is important to identify and select the priorities where MIS is required, let's say you have 3 branches of your institution so it is important to decide that whether you want to implement MIS on all 3 of the branches and all the sections of your institutions. 
What Should You Expect From an MIS?
Management information systems for education are mainly helpful to check and track student behavior. It stores important data such as student data, examination records, hostel, library, and all other kinds of student information. 
Using MIS an institution can store proper and systematic information of the student that is impossible in manual or real-time insights, it indirectly helps the institution to have a better and timely decision making providing more scope and growth for the future of the student. 
Having varieties of MIS available, you still can choose the best MIS that is Academia MIS. It is a reliable, reputed, and successful education management system used globally.
How Academia can provide you with the best Management Information System?
We at Academia believe that automation and streamline services can bring digital transformation in institutions and using Academia MIS you can add systematic arrangement, centralization, and smooth flow of data in student, faculty, and administration logins. Along with this, we at Academia are focused to work on a mission of digitally transforming institutions to provide growth and success. We believe that by using technology you can conquer your goals and targeted outcomes for your institution. 
Conclusion 
All kind of education institution needs a user-friendly and efficient MIS system that can help them to manage and store all the data in the right direction and can increase the efficiency of student success, school, college, or university, any kind of educational institution can opt for education management information system by Academia to track the data that eventually will lead to better institution management.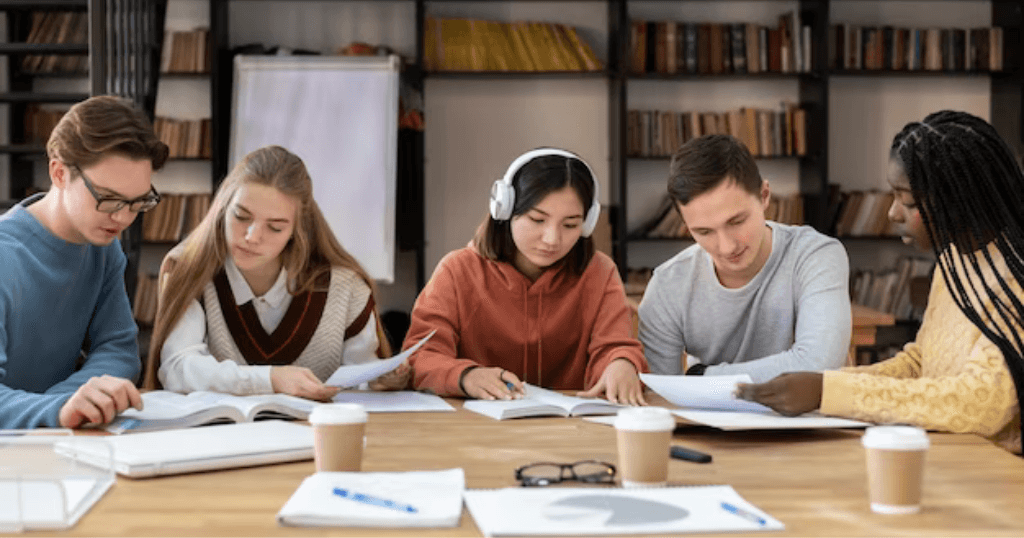 Securing Academic Environments: The Role of SIS Training and Support
Reading Time: 2 minutes Securing Academic Environments: The Role of SIS Training and Support Creating a secure and welcoming environment within university campuses is essential for the well-being of both students and staff. Unfortunately, the sense of safety is often compromised, as per Gartner's […]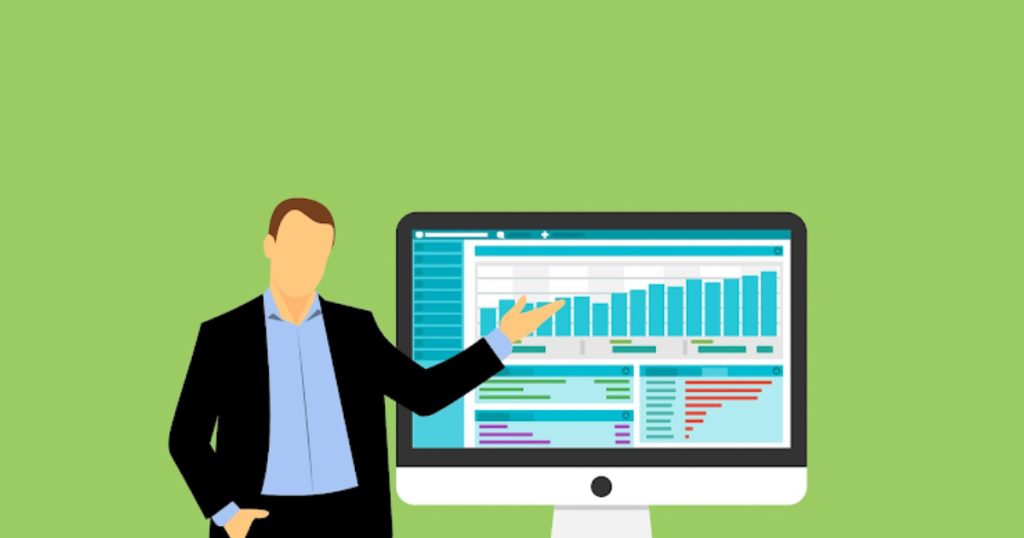 Integration of Systems and Data: Enhancing Efficiency and Student Outcomes in Higher Education
Reading Time: 3 minutes Seamless integration of systems and data stands as a critical element in achieving operational excellence in the rapidly evolving landscape of higher education. The ability to seamlessly share and access data among various solutions has proven to be crucial in […]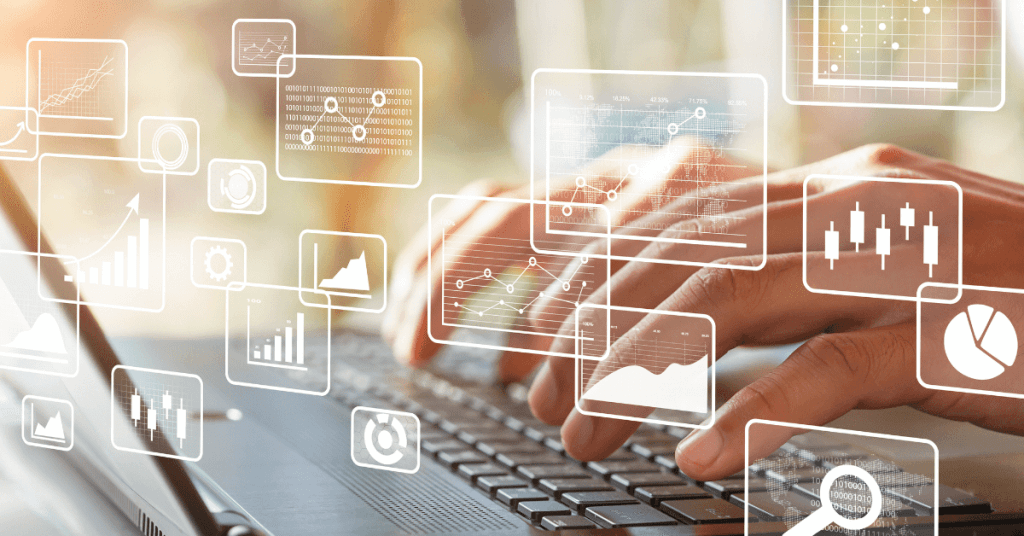 The Importance of Change Management in Higher Education Digitization
Reading Time: 4 minutes Change is an inevitable part of any sector, and education is also deeply impacted by it. As universities and colleges adapt to the digital age, the process of digitization becomes crucial for their success. However, implementing change in higher education […]