How to reduce the burden of the examination officer at an Institute
Reading Time:
4
minutes
Examinations have always been a crucial part of academic assessments. Exams require to be conducted smoothly and it depends on the examination officer to establish the processes. The examination officers play a key role in educational institutes in the administration, management, and conducting of examinations. The exam office staff also supports the teaching staff and the students and is overburdened with responsibilities.
To understand the severe workload examination officers carry, it is important to understand the role of the examination officer or manager, broadly.
Liaising with internal and external stakeholders

Keeping abreast of examination changes each academic year

Managing invigilators by training and updating on rules and regulation changes annually

Updating examination-related policies

Managing the examination entry process

Managing the examination preparation process – creating timetables, seating plans, securely storing confidential examination materials; administering the internal assessment, etc.

Supporting the access arrangements process

Managing examination days from starting an examination, dealing with emergencies, to ending the examination and dispatching the examination scripts

Contingency planning

Managing examination results

Dealing with requests and administering post-results services

Issuing examination certificates
An automated system can take care of all the hassles related to examination management while saving on time and manual effort. It keeps track of every detail accurately such as admin details, student details, and faculty details. It is also equipped to generate attendance reports and marks.
These systems are designed to manage access permissions for users so there is no misuse and mismanagement of legal and official data by unauthorized users.
An Examination Management Software has some inbuilt features like –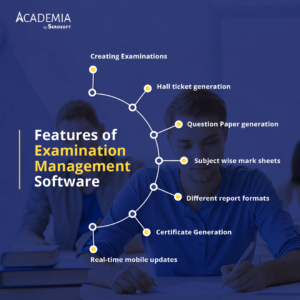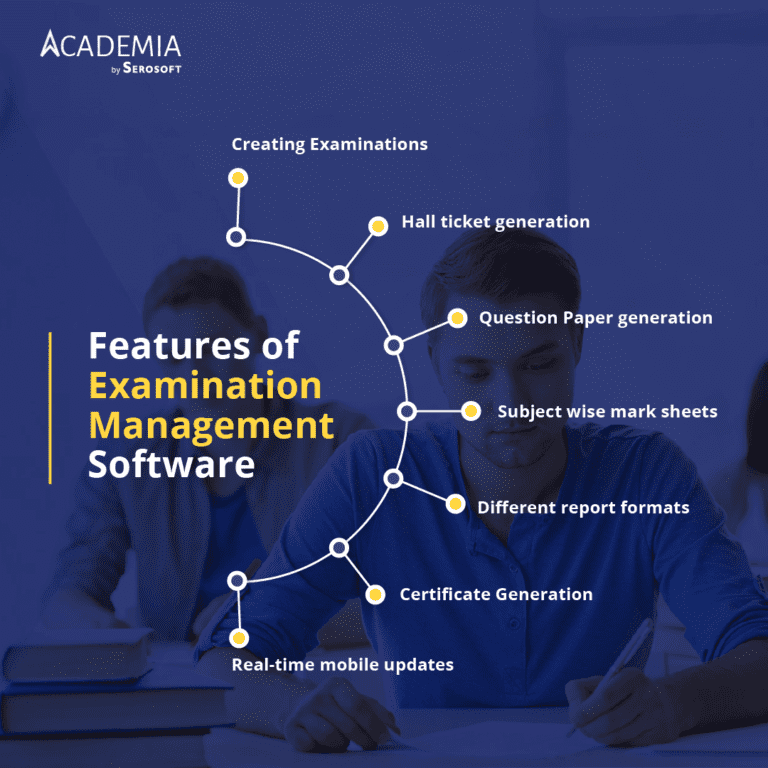 Creating Examinations

Hall ticket generation

Question Paper generation

Subject wise mark sheets

Different report formats

Certificate Generation

Real-time mobile updates
An automated examination management system is a robust and scalable solution and is increasingly being opted for a very important reason – the benefit of lessening the burden for examination officers. Some of the topmost benefits are –
Time-Saving
With manual exams taking an enormous amount of time for activities such as creating and printing exam papers and answer sheets, preparing a list of teachers and assigning tasks to them, managing student records, allocating rooms, and much more.
This entire process is time-consuming and mentally daunting. With a student examination system, these activities can be streamlined and executed effortlessly saving a lot of time and effort for the examination officer.
Streamlined Process
Examination officers are under the immense pressure of conducting exams safely, without the risk of malpractices. Sometimes even with digitisation of exams, there could be malpractices and fraudulent activities which could lead to serious issues and spoil the institute's reputation. An effective online exam management system with a centralised storage of student data including photographs and personal details can help examination officers and staff to cross-check the data on the exam day and conduct a fair examination.
Accuracy of Results
Exam results are a crucial component that helps students secure admissions to higher studies or kickstart a career. Therefore, there is a tremendous responsibility to release the results on time without errors. With an exam management system, answer sheets can be accessed easily and mark calculated precisely in no time. With the marks stored in a centralised database, the marks can either be sent to students online or displayed publicly online or on notice boards.
The Exam Management module in Academia ERP is an excellent automation system that has been designed to make the examination process smooth, efficient, and also paper-free. The exam management portal helps to automate the entire examination process from pre-exam preparations like receipt of enrollment forms and examination forms, exam timetable, grading criteria, handling logistics, allocating invigilators and processing of results, and printing of certificates and statistical reports.
The examination module takes care of all the required forms to be filled up to register for exams. Since the module is connected to the student database, it retrieves all necessary student information whenever the student name/Id/enrolment, etc is entered.
Academia's examination module, which is part of an award-winning comprehensive educational ERP, provides easy and effective management of examinations at the institute –
Some of its benefits are –
Automates processes for exams at all the stages
Saves time and energy for the staff
Reduces duplication of work and makes it error-free
Generates student's progress report which helps to improve learning outcomes
Eliminates manual forms and has paper-less processes
Simplifies exam processes making them easy and transparent
To sum up, an effective examination management software can take the burden off examination officers by creating and organising student-related paper records by automating the process. It saves the effort and time of the examination officer's staff. resources and thus helps in remarkable cost savings.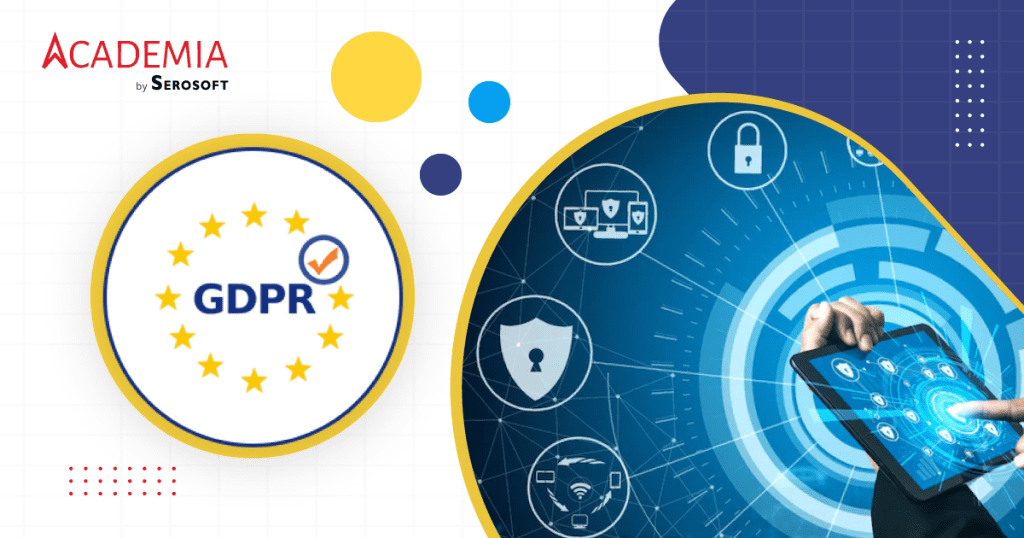 Merits of Higher Ed SaaS Security, Academia ERP Leads the Way
Reading Time: 4 minutes Institutions of higher learning are increasingly turning to Software as a Service (SaaS) solutions to meet their administrative and academic needs. This shift towards SaaS platforms has brought about numerous advantages, from enhanced efficiency and scalability to cost-effectiveness. However, with […]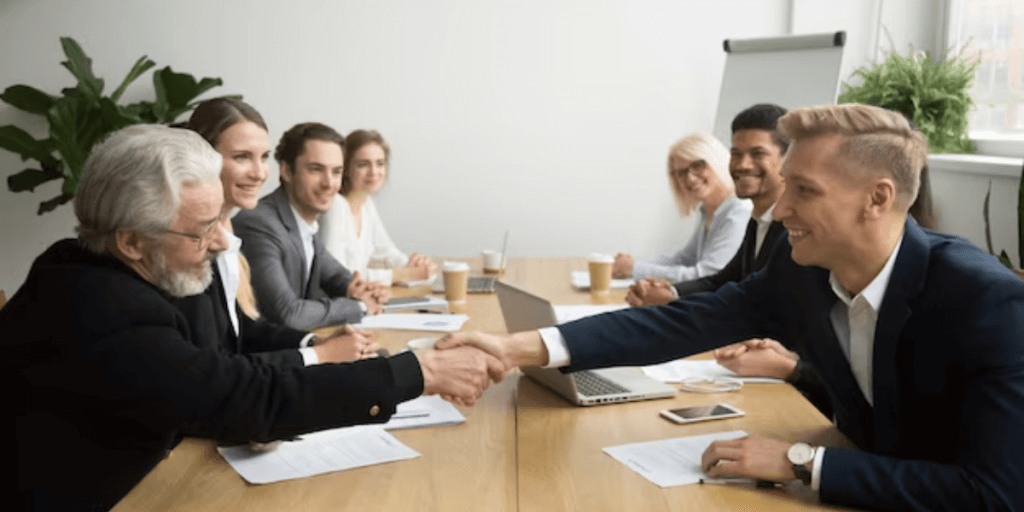 The Irresistible Advantages of Partnering with Academia ERP
Reading Time: 2 minutes The business landscape is full of growth & opportunities in the current scenario, forging strategic partnerships is key to staying competitive and accelerating growth. One of the most promising collaborations that businesses can tap into is with Academia ERP. This […]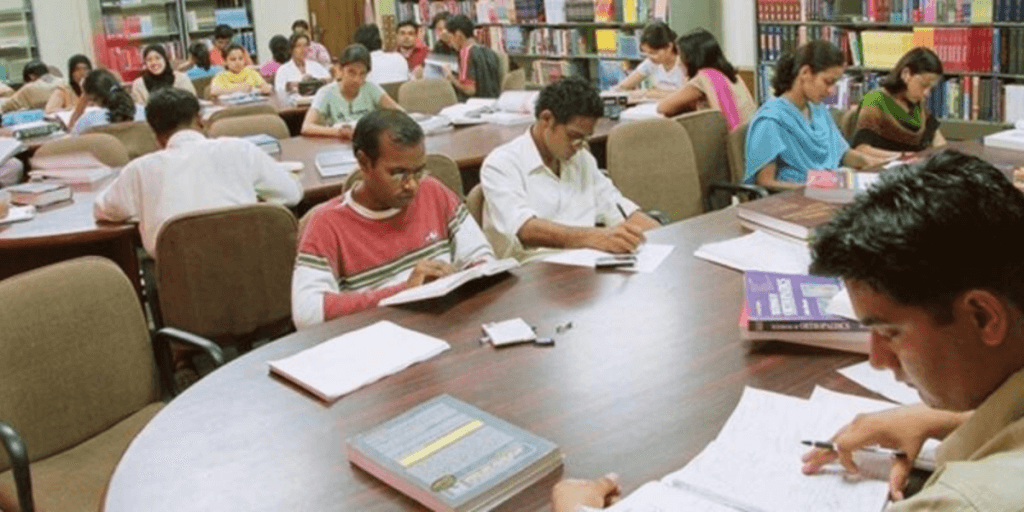 Navigating Education Sales with Tech: From Awareness to Enrollment
Reading Time: 3 minutes In the ever-evolving domain of education, an efficient sales process is pivotal to ensuring seamless enrollment and growth for educational institutions. The art of education sales goes beyond conventional marketing strategies; it's about understanding the unique needs of educators, students, […]