Online Examination System: 10 Tips for Student Assessment
Reading Time:
4
minutes
As today's time is critical, families, faculties, and students are learning at home, it is important to follow and monitor their activities with online examinations and student assessments. Teachers and parents will need to use efficient tools to discuss and meet the students, along with this it is also important to check whether the students are performing progressively or not.
For all this, it is important to keep a check on each student. By having an understanding of individual students, you can determine what interventions and pathways will be supporting their learning journey. And just after having proper knowledge about each student's journey, with proper – tools such as the Academia Examination Management Module you can determine how to equip and support the entire student population with effective, united, and well-timed programming with a track record of their achievement.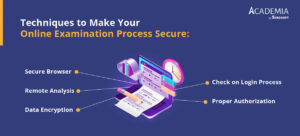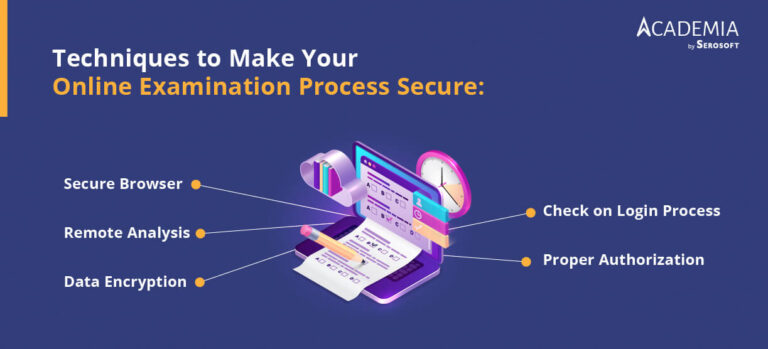 Let's discuss some of the key factors for understanding properly about student assessment with online examinations:
Non-Intellectual Factor Determination 
It is important to check the non-intellectual skills in students. This skill includes resiliency, motivation, and confidence in academic performance and social settings, this hugely impacts the student's overall performance and assessments, meanwhile all these things are really important in the online assessment. For example, think about the students who just joined the college, the faculties might know very little about them outside the basic demographic info and their past academic history. So having known their initial factors related to intellectual and non-intellectual aspects can help in assessing them in online examinations. 
Non-intellectual skills are generally measured by having a written assessment or in a video meeting. Academia works with institutions to help them perform non-intellectual assessments every year. 
Risk Analysis 
It is also important to analyze the risk level by gathering data and using it to predict things about student outcomes, campuses are better prepared to be proactive in their student interventions. This risk analysis is essential to have a smooth run of examination in this current scenario. It also helps in tracking metrics to better understand what may help to improve the student just before the examination and what he can improve every year before the assessments. 
Circular and Engagement Activities 
Having the Academia Online Examination System, you can create various assessments for circular and engagement activities that you run in the whole academic session. It is always noted that students who are involved in circular and engagement activities are more likely to persist and get good results in examinations. Fun learning activities are always appreciated by the students and their parents as this helps them in more focused studies with pace. This kind of activity also helps the teachers and parents to understand the concentration and learning speeds of the students which eventually helps in getting good results. 
Internal Performance and Academic Activities 
Tracking the student's performance inside the classroom is also an essential task that institutions need to focus on.  Students' success majorly relies on classroom engagement and performance along with the last examination assessment. 
Internal performance aspects that must be focused on:
The student's absence in the online class also defines his dedication towards the studies, so it is important to set criteria for student's attendance through the Academia Attendance Management System, through this the teachers can mark the attendance that is easily accessed by the students and their parents. 
Teachers need to allot monthly assignments to students to keep them engaged and encouraged, and also check their regular processes. Academia provides a complete system to provide a lot of assignments to students and to check those assignments easily. You can provide them with a series of structured assignments in various courses that you are running. Having this the teachers can evaluate the real position of students forcing them to do more struggle for studies before their midterms. 
Assessment Result 
Along with the final assessments, it's common for campuses to survey and access the students after the result declaration. Many institutions work with check-up surveys of the first semester students to make sure that the students are satisfied with their studies and satisfied.
Discussion with Students regularly 
With all the above-mentioned points, it is important to check to discuss student progress regularly with students, parents, and teachers. This helps in knowing the student's areas of strength and areas of improvement. You can create feedback forms using Academia online examination and student assessment focusing on the collaborative success of teachers, students, and parents.
Periodical Online Assessment 
While the teachers are teaching online, it is also important to check periodically whether the students are getting interested or not, so to do this, you can ask questions in the middle of the online class to check the student's responses in your session. This can help students to focus on their studies giving you good results in exams. 
Sharing experiences and incidents 
Teachers need to make an emotional connection with students, like in the current scenario of COVID-19, it is important to provide support to students to address any issues they are facing providing them with real-time help that they need. This helps the students to make a connection with the teachers and institutions along with having a good focus on studies. 
Quick Results For Assessments 
It is important to provide quick results to students after the assessments. Quick results encourage the students to focus on their studies in both the cases of low marks or high marks. So using the Online Examination System, you can easily evaluate accurate and instant results for any kind of assessment or examination. 
Motivate for Self Learning 
The best advantage of online learning is that students can learn anytime and anywhere according to their needs, so provide them videos and online study material that they can access easily, this will help them learn faster and grasp more. Motivate self-learning through Academia Mobile App, which can help students to check every academic and administrative activity over the phone, like the online course videos, their attendance, their fee structure, timetable, examination arrangement, and all other things. 
Conclusion 
Online learning is considered the best way of learning even in the post COVID world by the experts, it is helping the students to learn and grasp things easily, and meanwhile, it also helps the institutions to manage their academic and administrative operations easily and efficiently. Various Academia modules can help you increase the productivity of your institute bringing success and achievements. So don't wait for any time, book your demo now to know more.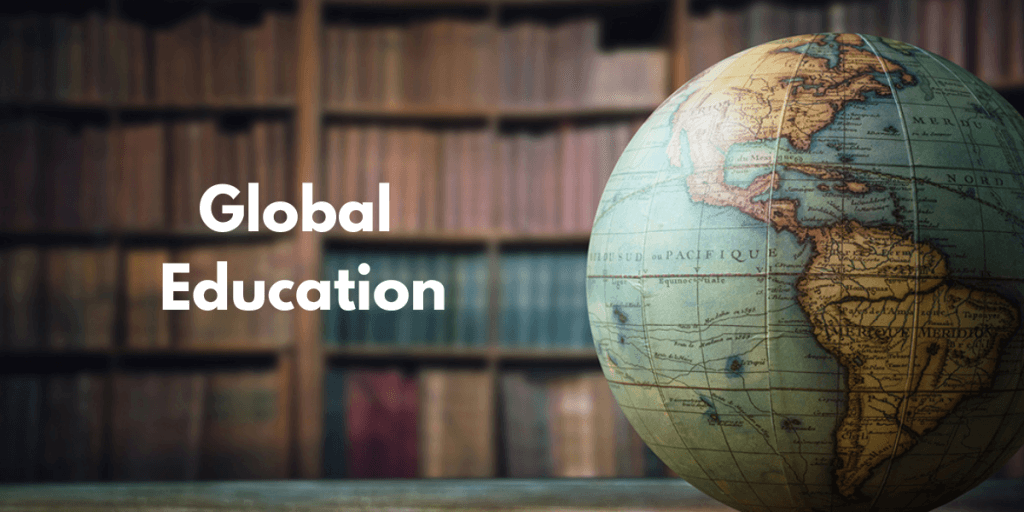 Academia SIS by Serosoft and One Solution Group Forge a Strategic Alliance to Revolutionize Global Education
Reading Time: 2 minutes In a groundbreaking move, One Solution Group and the renowned industry leader, Academia SIS by Serosoft, have officially sealed a strategic partnership aimed at spearheading digital transformation within the global education sector. This collaboration represents an exciting milestone that brings […]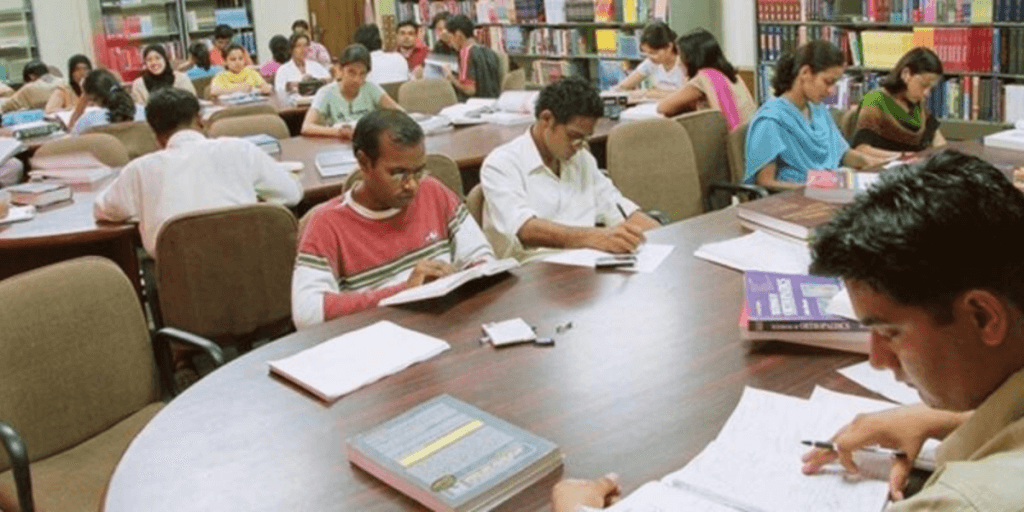 Navigating Education Sales with Tech: From Awareness to Enrollment
Reading Time: 3 minutes In the ever-evolving domain of education, an efficient sales process is pivotal to ensuring seamless enrollment and growth for educational institutions. The art of education sales goes beyond conventional marketing strategies; it's about understanding the unique needs of educators, students, […]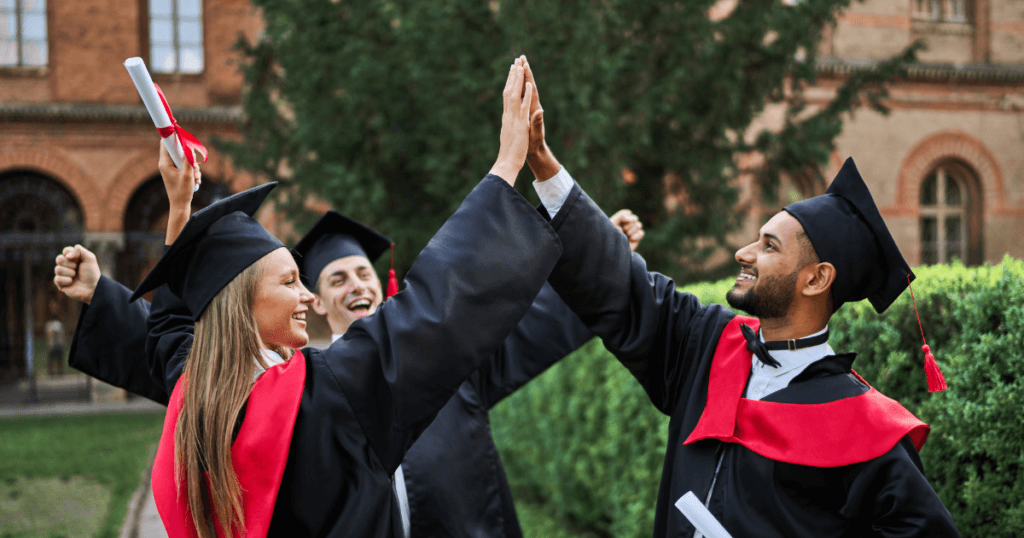 Student Success Amplified: Leveraging Co-curricular Programs for Institutional Growth
Reading Time: 2 minutes Co-curricular programs have emerged as vital contributors to student success, institutional growth, and overall student satisfaction in the education landscape. Institutions can draw inspiration from successful models outlined in "Student Success in College," aligning resources and structures with both curricular […]