How does student tracking software help students & educators improve performance?
Reading Time:
3
minutes
Student success is one of the most important metrics for determining the quality of education education institutes provide. Meanwhile, attaining a higher student success rate is not as problematic in the K-12 segment, and colleges struggle a lot. 
In this course, a college can use modern-day technology to ensure a higher student success rate and provide the right tools to the academic staff to identify students that are at risk. 
One tool that can help you in assuring a higher student success rate is student tracking software. Most student tracking software comes in-built with education ERP software. Additional functionality allows optimal student progress tracking and measuring performance improvements. 
Key characteristics of a student tracking software
Student tracking software is generally an online system that enables educators to manage attendance, track students' progress, upload and share assignments, organize exams and assign grades, and more. 
Student tracking helps an institute, academic staff, students, and parents. When done right, students can see their progress and understand how to improve. It helps them strategize better for their studies, gain long-term success, and choose the right career path. 
As for teachers, the tool helps them collate information from various aspects that indicate a student is at risk. This tool gives them a comprehensive report on what students are more likely to be at risk. Using the information, a teacher can prepare interventional programs to help students cope with their condition and return to the right path.
Benefits of student tracking software 
Accurate attendance tracking
Research indicates that attendance drops when students are less motivated or see classes or courses chosen as less relevant to their career path. 
Poor attendance is one way to identify students that are at risk. A student tracking system would allow a teacher to take day-wise and course-wise attendance of a student and generate reports. This system helps a teacher determine what students are falling behind, and they can change their teaching methodology and help students better. 
Statistics is a powerful tool that helps you see the hidden patterns in the data and provide helpful information. Manually performing various operations and processes does not give scope to generate meaningful information, as it is difficult to collate the data in one place and process it to find information. 
But a student tracking software keeps a centralized database of all the student-related data. This process would allow teachers access to information faster and ensure higher productivity. This means more time can be spent with students rather than wasting on repetitive tasks.
Student tracking software makes in-depth analysis simpler and faster. Since all the data is centralized, a teacher can run various operations to generate reports to identify a student's weaknesses, strengths, and more. It also provides reports on students' participation in academic and non-academic activities. 
A student information system infused with AI can help you form a better understanding of your students as a group and as an individual.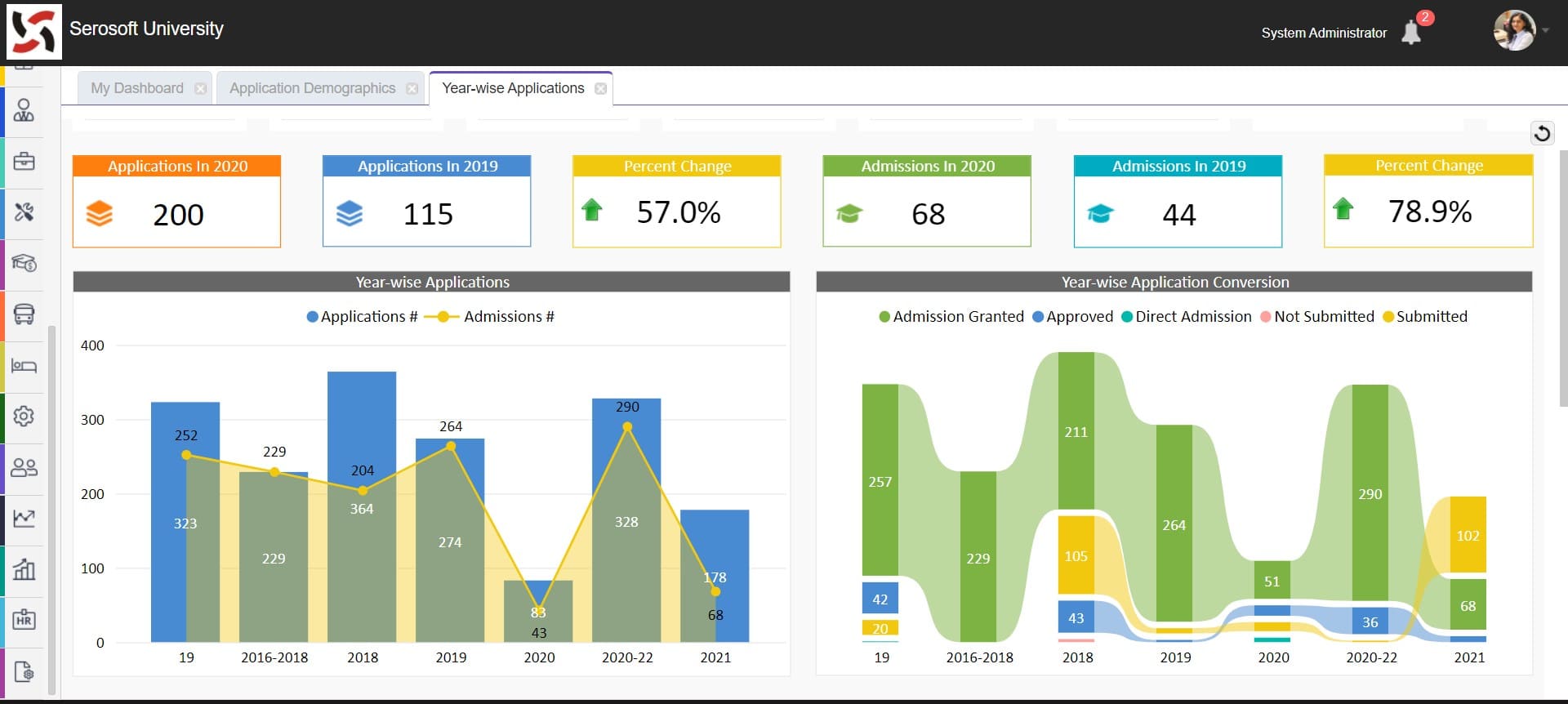 Year-Wise Application Analysis
Get the best student tracking software here! 
Academia ERP is an advanced education ERP system that can be integrated with your existing digital infrastructure. The software helps you undergo digital transformation through its 40+ modules, which include admissions, attendance, examination, fees & finances, and more. 
Related posts: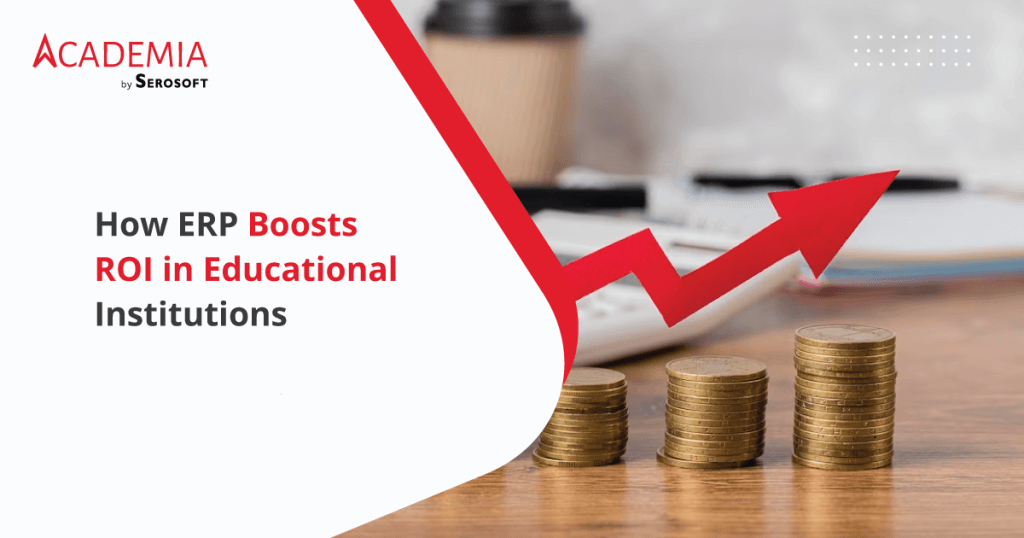 Maximizing ROI in Education: How ERP Boosts ROI in Educational Institutions
Reading Time: 3 minutes " Given a 10 percent chance of 100 percent payoff, you should take that chance every time"- Jeff Bezos, and what if there is a 100 percent chance of 200 percent payoff, one should just rush to grab the opportunity, […]