How Edtech Can Support Wellbeing in Higher Education?
Reading Time:
4
minutes
In the modern world, students and learners in the education sector are seeking more modern techniques & methods that can help them to be more innovative, tech-friendly, and creative in all aspects. So higher education institutions need to opt for pedagogical approaches like the adoption of Edtech technology that can lead towards student wellbeing and overall support.  
Education technology is emerging as one of the powerful tools that help in connecting students with modern learning opportunities. After this COVID-19 pandemic, we have seen the potential for using technology in the classroom and managing the institutions effectively, but institutions must envision a world understanding of how to improve student wellbeing in the best prospects. 
So, in this blog, let's discuss ways through which higher education institutions should make Edtech more supportive and beneficial for faculty, students, and the overall institution.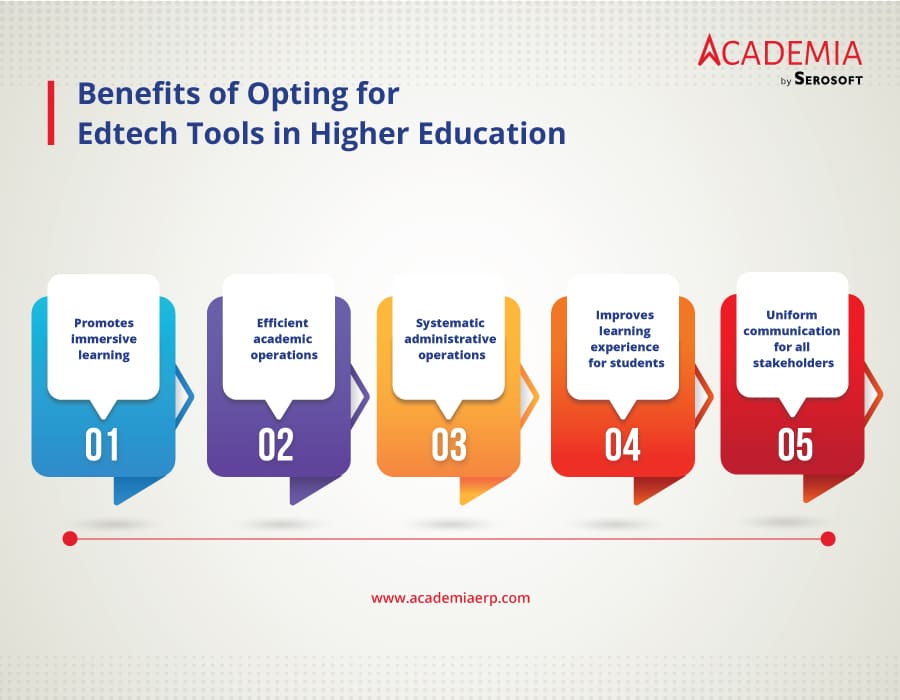 How is Edtech beneficial for faculty?
Teaching to higher education students is not an easy job, it needs continuous learning, confidence, and knowledge about a particular subject as modern and grown-up students know and understand what needs to be taught to them and what is necessary for them in regards to education. 
Having the right set of technology, any faculty can enhance and expand their knowledge and expertise to give a smooth learning experience to their students. With the expansion of Edtech, there are various technologies like smartboards, projectors, online learning tools, ERP/SIS for academic and administrative tools that can help faculty in self-grooming along with focusing on self and student wellbeing. 
How is Edtech beneficial for students?
The ultimate goal of any educational institution is to provide quality education to students, the possibilities of modern education using the old and traditional methods is being difficult in today's times. Even this COVID-19 pandemic has taught institutions how important it is to opt for technology that can promote modern ways of teaching and learning. Opting for Edtech platforms like ERP, LMS, and more, institutions can attain a systematic mode of education for students leading to institutional growth and success.  
How is Edtech beneficial for institutions?
In today's world, the education sector is considered one of the most broadest and important sectors that are growing with pace. So it is high time for institutions to opt for Edtech tools that can admire more growth focusing on student wellbeing and technological support. Meanwhile, it is also known that educational institutions include a multitude of tasks right from the admission to the alumni of the students, various academic and administrative operations are needed to be performed by faculty, students, and staff, and following the same and old traditional methods increases more chances of errors, chaos, and mismanagement. Edtech tools like ERP/SIS help institutions to maintain all the academic and administrative operations more flexibly and systematically target students' wellbeing, faculty satisfaction, and overall well-being of the institution. 
Now, to understand it more let's quickly check why Edtech is helpful in institutional wellbeing:-
Why is Edtech helpful in institutional wellbeing?
Creates new approach for academic and administrative operations 
By choosing Edtech tools like ERP/SIS, higher education institutions get the opportunity to replace traditional models with a new set of automation visioning complete digital transformation and efficient management in the institution. Here it is also important to note that transferring into a new model or technology requires proper implementation, strategies, operators, educators, administrators, and a little patience. A combination of all these qualities opens doors of growth and opportunities for the institution.  
Looking back to the past few years, the education sector has faced maximum challenges due to the COVID-19 pandemic, meanwhile, institutions who have opted for modern technological tools found a way to survive and provide a more systematic approach to students. Edtech tools help institutions to make a growth path completing modern students and faculty needs along with making all the institutional tasks efficient and systematic. 
Helps in redesigning learning models 
Students of today's generation are grown up using various technologies easing out their various day-to-day tasks, so they expect the same in learning methods as well; simple and tech-friendly technology modules that can help in efficient learning and practices. Edtech tools like ERP, SIS, and LMS help institutions provide a more systematic and simplified form of learning & teaching patterns for students along with redesigning and creating different learning models for students. 
So, wanna enter into the Edtech world? What's next!
I hope you liked the blog and got to know about how Edtech can support wellbeing in higher education! So, which technology are you using to make your teaching & learning processes easier and efficient along with making every operation systematic and simple? Let's discuss and we will help you out to find the right technology set that can help your institution in achieving not just success but more opportunities and growth. Write to us now at contact@serosoft.com or request your demo now!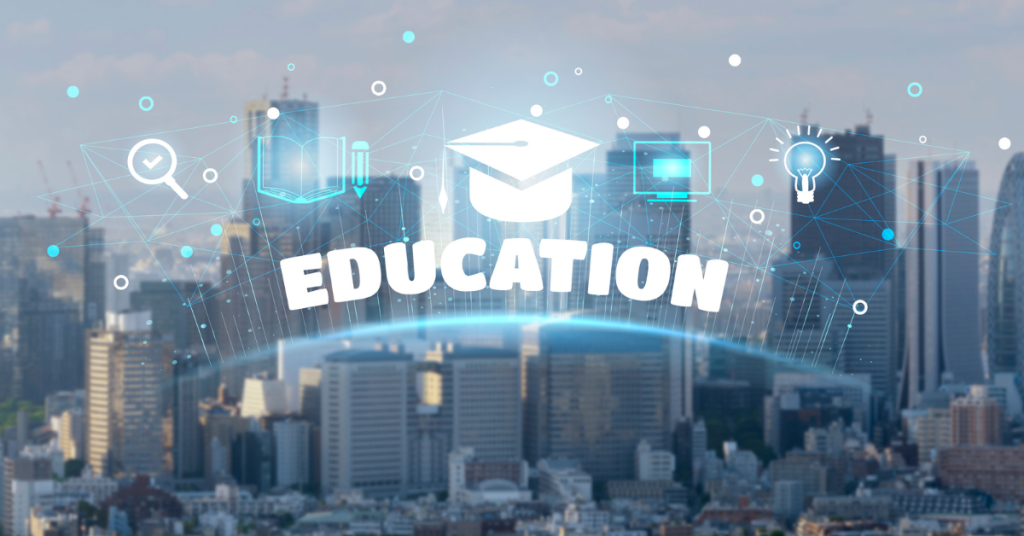 Riding the Wave of AI in Education with Academia ERP
Reading Time: 2 minutes In the rapidly evolving landscape of education, technology has played a pivotal role in transforming traditional teaching methods into dynamic and interactive learning experiences. One of the most revolutionary technologies making waves in the education sector is Artificial Intelligence (AI). […]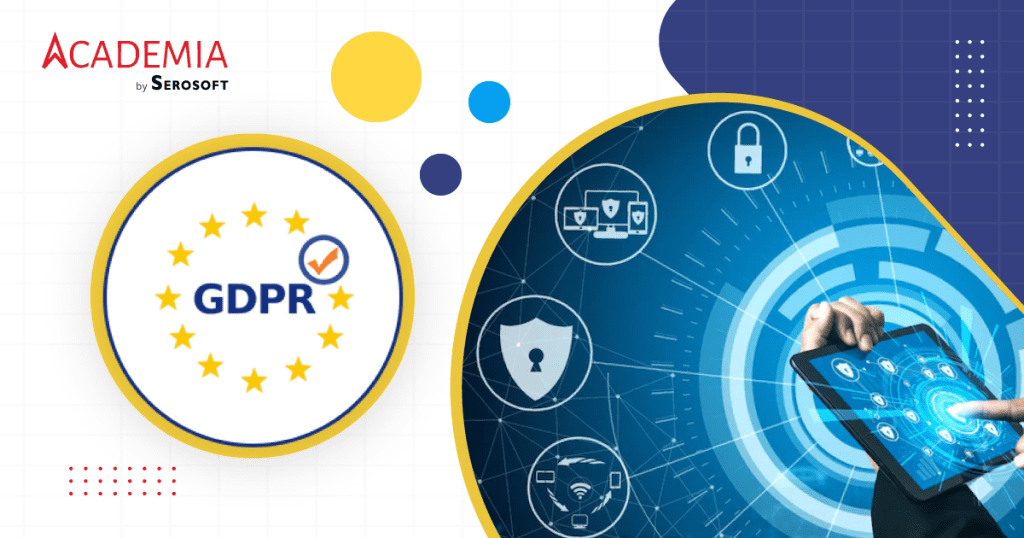 Merits of Higher Ed SaaS Security, Academia ERP Leads the Way
Reading Time: 4 minutes Institutions of higher learning are increasingly turning to Software as a Service (SaaS) solutions to meet their administrative and academic needs. This shift towards SaaS platforms has brought about numerous advantages, from enhanced efficiency and scalability to cost-effectiveness. However, with […]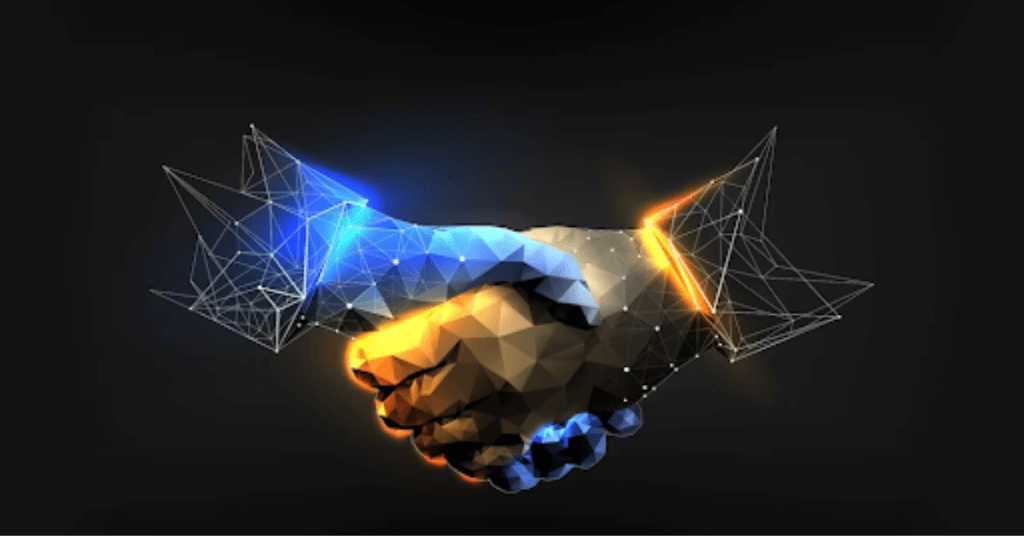 Embracing the EdTech Revolution: A Lucrative Opportunity Awaits
Reading Time: 2 minutes Welcome to Academia ERP, where innovation meets opportunity! Education technology, or EdTech, stands out as one of the most promising sectors for entrepreneurs and businesses alike. As we step into the future, the intersection of education and technology is reshaping […]