Benefits of Institute Management System Software: A Modules Guide for Educational Institutions
Reading Time:
7
minutes
Modernization and technology adoption or advancement in educational institutions are being the new and foremost essential activities that institutions need to focus on. The replacement of old and traditional methods of operating day-to-day tasks with a centralized ERP is helping the core of institutions bring quantifiable and qualifying improvements in the academic and administrative performance. 
An ERP system includes multifaceted modules that can help institutions streamline and automate various processes along with significantly improving the scalability and flexibility of academic and administrative operations in the institution. 
Academia ERP/SIS is one of the best, robust, and flexible ERP systems that focuses to drive digital transformation in universities, higher education institutions, schools, and training institutes. It owns multiple modules that manage all the academic and administrative operations. 
This blog outlines details of the key modules offered by Academia to automate all the processes in an institution. 
Modules offered by Academia 
Campus Setup/Organization Setup 
This module manages the base setup of the institution including all the relevant data and information. Having several capabilities like customization, this module can create and manage several academic departments. Some of the key highlights of this module include the following:
Organization Setup Module Features 
Organization Structure
Organization Department 
Calendars

Multiple academy locations

Different departments for

each campus

Multiple calendars

Separate database

Multiple sub-departments as needed

A separate set of holidays 

Applicable calendar of different locations

Real-time tracking in the department 

Scheduling of event 
Note: There are multiple other features that Academia Organization Setup includes. 
Request a demo to know more! 
Pre-admission/Admission Management
Admissions are considered as one of the most important segments for any educational institution, Academia pre-admission/admission management module creates and manages admission applications for the institution. It avails an online application form facility on the institute's website along with managing related tasks for it. 
This module eliminates the major manual task that is converting inquiries into applications and applications into admissions. All these tasks are so smooth in managing and storing precise information and records of every student registration. It also helps in creating and managing various inquiry and application reports. Some of the key features of this module include:
Pre-Admissions Module Features
| | | |
| --- | --- | --- |
| Campaigns | Enquires  | Dashboard & Reports  |
| Real-time tracking of  various marketing campaigns for prospective students  | Creating and capturing an inquiry is easy  | For selected academy locations, a listing of the campaigns run |
| Tracking of budget and amount spent  | A complete record of the prospective student, ex.  siblings, parents, and communication details | Can generate a summary based on inquiry type, range of dates, etc.,  |
| Entering into academy locations programs covered  | Importing prospective students from CSV with all inquiry details | Analyzing the closure rate of inquiries |
Note: There are multiple other features that the Academia Pre-admissions module includes. 
Request a demo to know more! 
Admissions  Module Features 
| | | |
| --- | --- | --- |
| Admission Settings  | Fees & Refunds | Selection Process |
| Easy setting for the selection process for programs, batches, seat type with a mechanism | Prepares an entry for online submission  | Defines the last date for regular admissions |
| Managing the start & end of application form sale | Creates a bill for offline payments | View the summary details of the applicant |
| Configuration of Automation of Applicability of Admission | Makes a new entry is easier   | Send notifications to applicants |
Note: There are multiple other features that the Academia admissions module includes. 
Request a demo to know more! 
Program & Course Management
Program and courses management is one of the most important modules that creates and manages the plethora of programs & courses offered by various departments in an institution. Managing every program and course involves defining the credits, hours, and sections, for the programs and multiplying other tasks. A program & course management module offers features to define student advisors and program coordinators. Below are some of the key features that a program & course management module includes. 
Program & Course Module Features
Settings & Masters

 

Planning 
Dashboards & Reports 

View the list of programs in a specific academy, location, or part of a specific program or an ISU. 

View for a course or a section 

Generate the List of programs with vacant seats of programs 

Advanced search feature to list programs

Assign sessions belonging to a topic

Generate a list of top absenteeism % records in program batches for selected academy locations

A configurable classification system

 

Schedule a weekly timetable for Program, batch, period, section

Shows the list of students promoted from one period to another

Capability to create Single Course Programs, Distance Learning Programs,

Allow users to enroll students in the specialization

Shows the list of sections associated with the program
Note: There are multiple other features that the Academia program & courses module includes. 
Request a demo to know more! 
Attendance Management
Attendance is one of the most crucial parts of any educational institution. Whether it is a primary school or the largest university in the world every institution needs to go through the attendance process for faculty, students, or even for admin staff. The manual attendance process is quite hectic and includes manpower, time, and honesty, but even after so much effort, it includes various errors, malfunctions, and fake attendance marking. An automated attendance management system like Academia can provide a systematic and efficient attendance process that facilitates automation and streamlining of all the operations in the best way. 
Also, check why the Attendance Management System is important for your institution. 

Student Management
Students are the most important focus of any educational institution. It becomes very important for any institution to manage and maintain all the academic and administrative details like personal academic details, tracking academic progress, examination, mark sheet management, and a lot of others. A Cloud-based ERP software like Academia helps in storing and organizing various student-related data properly and efficiently, it needs to be accessed, edited, and updated whenever students and an institution require it. There is a proper process that the Academia Student management module includes. Some of its features are:
Student Management Module 
Sub Module  
Link 
Feature 

Dashboards & Reports

 

Student Request Dashboard

 

View the list of Student Request that are still unassigned

Dashboard & Reports

Student Reports

Report on Work Experience Details of the Students

Dashboard & Reports

Employee Child Report

List of Students whose Parents are an employee of the organization
Note: There are multiple other features that the Academia student management module includes. 
Request a demo to know more! 
Timetable Management
Among various other tasks in an educational institution, timetable management is also one of the most important tasks that need to be managed more flexibly and efficiently. The manual process of timetable management involves confusion and chaos among the students and teachers. An automated system like an Academia timetable management system provides effective management making it easier to track attendance, sessions, subjects, syllabus, and a lot more. Along with all these, it also provides reports for faculty, and students as and when needed. There are various other features that the Academia timetable management module provides, wanna know them? Let's discuss this now!
Fee Management
Fee management is the most important feature that needs to be managed very effectively in the institution. The staff, administrator, students, and even the higher authorities always find it difficult to get the accurate data of fee collection, the dates of submission of each student, the penalty date, and various other fee-associated data. On the other hand, the students also find it difficult to manage all the fee-related tasks along with their study time. 
To streamline all the fee-related operations, Academia provides a robust fee management system that is efficient in providing complete automation of each fee task at each end. Some of the key features of the Academia fee management module are:
Fee Management Module
Sub-module 
Tabs
Features 

Dashboard & Reports 

Advance fee reports 

Report on the Fee Receipts which are pending to be settled

 

Dashboard & Reports 

Applicant fee report 

Applicant Consolidated

Dashboard & Reports

Fee Statistics

Fee Collection, Bills, Outstanding, Refunds Reports, Fee Head wise, etc.
Note: There are multiple other features that the Academia fee management module includes. 
Request a demo to know more! 
Exam & Mark Sheet Management
Exam & mark sheet management is considered the most crucial task for any institution, they need to be proper, perfect, and effective in any sense. The Academia examination module provides efficient management of all the exam-related processes along with preparing and managing pre-examination tasks. With all these, it also manages exam notifications to send to student/parent/faculty and all other portals with exam programs and student registration. The Academia examination & mark sheet management system includes various modules some of them are:
Exam & Mark Sheet Management Module 
| | | | |
| --- | --- | --- | --- |
| Pre-Examination | Examination Setup  | Exam Execution  | Examination Result  |
| Define the exam centers in terms of Center Type, addresses, capacity, the person responsible for the center, etc. | Shows the list of all students, which are mapped with the course variants which are associated with the Assessment plan. | Track the attendance of the student | Calculate the average marks of the student for specific reporting terms |
| Divide the center into rooms and define if the room allotment can be made for the center | View the summary of topic coverage details for the question paper in terms of the min, max mark limits set and the actual marks | Assign remarks to students can display on mark sheet as well | View list of results based on program, batch, section, course, Assessment group, etc. |
| Allow applications to be submitted online. | Define rules for events to arrive at how the marks obtained in individual tests can be consolidated.  | Manages the status of events, Can select multiple records, and update the status of events such as pending to conducted. | Users can delete the examination result on various types, subtypes, methods, and event levels. |
Note: There are multiple other features that the Academia fee management module includes. 
Request a demo to know more! 
Certificates, Documents & File Management
Document management is also one of the key aspects of every institution. Educational institutions own bulk of data, documents, files, and certificates and the number increases up and up with each passing year. Manual interventions of managing all these include a lot of errors, chaos, fraud, and many more things. 
Automation is the only way for modern education institutions through which they can manage and streamline all the operations more systematically and efficiently. Academia certificate, documents & file management module includes features that help whole institution's authorities to manage all the processes through automation reducing manual intervention of documentation, file management more flexibly and conveniently. Institutions can manage certification management, faculty/students can request certificates, users can generate documents generators and print directly, keeping records of all the certificates at the time of admission. There are various other features that this module includes, to know them now, request your demo! 
Conclusion
In the suit of automation and digital transformation, educational institutions need to choose a very good ERP product that can help them in bringing the complete automation of all the important tasks and operations making the academic and administrative operations streamlined perfectly. 
In this way, Academia ERP/SIS is one of the best and award-winning software that is helping 300+ institutions across 18 countries in the world. Having 20+ modules, it provides configurable and customizable features that are helping scores of institutions to bring digital transformation and automation. 
Hope this article helped you in understanding some of the features of our modules. There are various other beneficial modules that you can discuss with us in a personalized demo session. Let's discuss them now! Request your demo. 
Download Exclusive Gartner Reports Brought to You by Serosoft (Academia):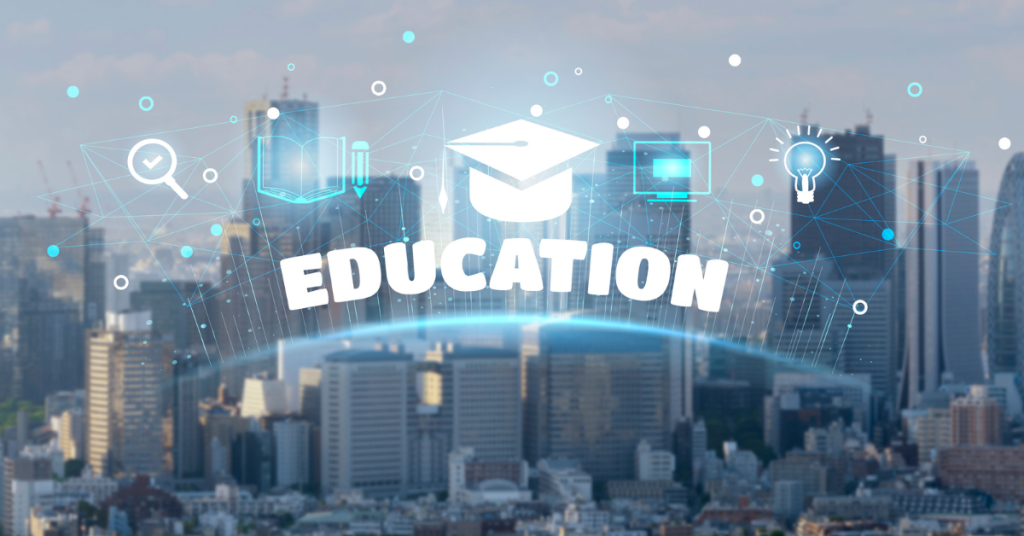 Riding the Wave of AI in Education with Academia ERP
Reading Time: 2 minutes In the rapidly evolving landscape of education, technology has played a pivotal role in transforming traditional teaching methods into dynamic and interactive learning experiences. One of the most revolutionary technologies making waves in the education sector is Artificial Intelligence (AI). […]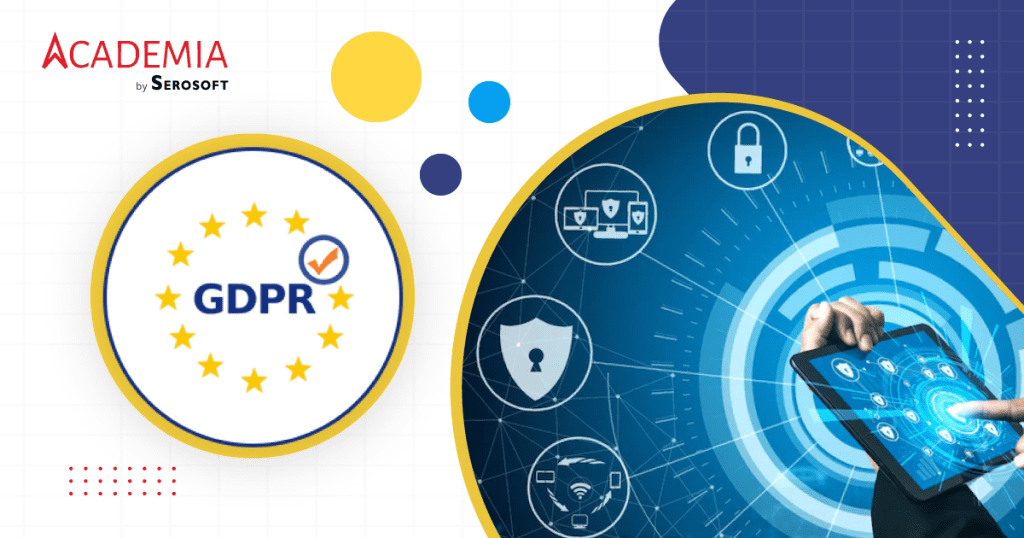 Merits of Higher Ed SaaS Security, Academia ERP Leads the Way
Reading Time: 4 minutes Institutions of higher learning are increasingly turning to Software as a Service (SaaS) solutions to meet their administrative and academic needs. This shift towards SaaS platforms has brought about numerous advantages, from enhanced efficiency and scalability to cost-effectiveness. However, with […]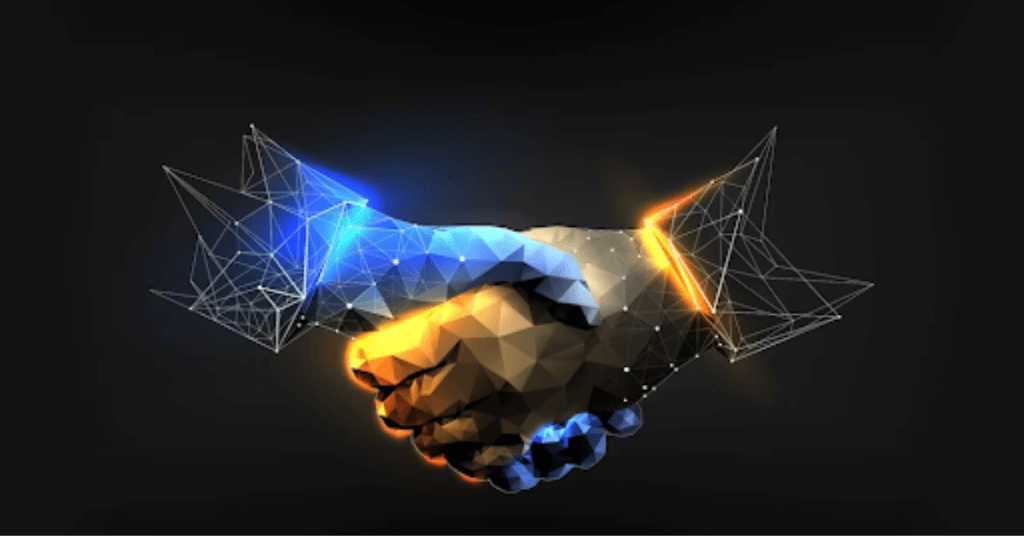 Embracing the EdTech Revolution: A Lucrative Opportunity Awaits
Reading Time: 2 minutes Welcome to Academia ERP, where innovation meets opportunity! Education technology, or EdTech, stands out as one of the most promising sectors for entrepreneurs and businesses alike. As we step into the future, the intersection of education and technology is reshaping […]