Importance of Certificate Management System for Educational Institutions
Reading Time:
5
minutes
With the ever-changing technology improvement, educational institutions must opt for EdTech tools that can ease out day-to-day tasks. Those were the days when students never asked any questions in a queue for any document and certificates. Now with the modernization of the world, no one has the time and patience to stand in the queue and wait for a certificate or any other document. Faculty members, students, and even parents want things that are quick and clear. So it is high time for institutions to avoid hectic and lengthy processes of managing certificates. Automation of all these with certificate management systems is what a modern and focused educational institution should attain.
So, hey there, l am Veronica, and I am extremely interested in getting knowledge of EdTech tools that can help and enhance the education world. In my recent research, I got to know about the certificate management system, which can help the young generation who back in those years have faced the long queue just for getting an important certificate and to those faculty who remain busy downloading the same certificate again and again for different students. Sounds peaceful? So let's get started understanding the certificate management system and how it can help your institution! 
What is a Certificate Management System?
Is talking about a certificate management system a good start? No, before having an understanding about certificate management, let's talk a bit about certificates, meanwhile, you already know about certificates, a certificate is a document or proof of some activity, achievement, qualification, or a degree like a school leaving certificate or a certificate of award received by a faculty or student. Good to know! 
Now moving over the certificate management system, it is a highly customizable solution that leads to complete automation of the certificate generation process in the institution; it is a module or feature of the Student Information System. 
In my visit to an institution in South Africa, I especially have witnessed the benefit of using this system. Not only the administrators, but the students, and faculty members of the institution were so satisfied using this system. I asked a student about the process of certification generation, his reply satisfied me a lot. He said, "in a few minutes I got my certification explaining my enrollment number and a few requirements to the administrator". Isn't it amazing? 
Why is a Certificate management tool more beneficial than manual certificate management?
Those were the days when students always find it like a war to manage the long queues just for having their important certificates, whether it is a school-leaving certificate, or some sought of certification, to alumni certificate, everything was time taking and hectic, and not only for students but also for the faculty members and the administrators who always had to search in bundles of documents to create a single certificate of a student. 
The certificate management system is a modern and technological process through which institutions can manage the entire certification process with ease, flexibility, and convenience. It is a quick process in which the administrator can generate the certificates within seconds saving time for students, faculty members, and all other stakeholders. 
Reasons Institutions Should Opt for Certificate Management System?
I hope the above points will help you in having a better understanding of the certificate management system and its importance. But to give you a clear perception about it let's discuss some of its benefits. 
Quick Generation of Certificates 
As discussed above, it provides quick generation of certificates as automation of operation in the institution promotes the on-time generation and completion of the tasks providing easier access to students, faculty members, and staff as and when required. 
Customization as and when needed 
This is one of my favorite and most important features of having a certificate management system in the institution. It avails customization of each certificate according to the needs. Let's take an example here, there was an event in an institution for which the authorities have to distribute certificates to the winning contestants and also to the participants. Just imagine this task in manual processes! Oh… a hectic and lengthy process, but having a certificate management system, the institution can manage to customize their certificates and can add details for participants or the winners making required changes in each certificate. Isn't it amazing?  
We already have various things in today's times that are harming our mother nature, being a bit emotional here, but it is the exact time when we should start searching for environmentally friendly options. Automation is one of the best solutions for this, it reduces paperwork making all the databases available on the online portal. Using the certificate management system, institutions can directly be able to provide soft copies of the certificates to students through emails, SMSs, and other options which then can be printed according to the needs of students and authorities. Pretty cool, right? 
Data security is also one of the most important aspects of any educational institution, but manual interventions of small tasks like creating certificates for individual students increase the chances of errors and data breaches leading to chaos and fraud in the institution. So to reduce all complications, a certificate management system provides complete data security with automation of the certification generation process. Safe though! 
Just recall the process of a manual certification generation for a second, oh! How many documents it involves, how many copies of a single type of certificate, and the cost for each document… What do you think now, a single automated certification management system provides a single system to manage all kinds of certificates for one to thousands of students, providing cost-effectiveness focusing on the overall growth of the organization. 
My Recommendation
So in my opinion, I will say each process in an educational institution is important and needs to be performed very carefully and efficiently. In this technology updated world, there are various technologies like ERP, SIS, LMS, and a lot more that are made to enhance the educational experience of institutions, but you must choose a very good technology like ERP or SIS that can lead to overall academic and administrative management. After reviewing various small to big vendors of ERP and SIS, I have noted that there are a few who deal with the complete digital transformation of the institution. In my recommendation, I think Academia is having one of the best, robust, and scalable ERP/SIS that can lead to the complete digital transformation of institutions. From small tasks like certificate generation, timetable management, to bigger operations like admission, examination, and a lot of others can be automated using a single system for universities, colleges, schools, and groups of schools. 
Time for wrapping up! 
So with the ending of the discussion, I must say, if you are looking forward to competing in the Edtech world, automation can make it possible in tremendous ways. So what are you waiting for? Jump on your first step now!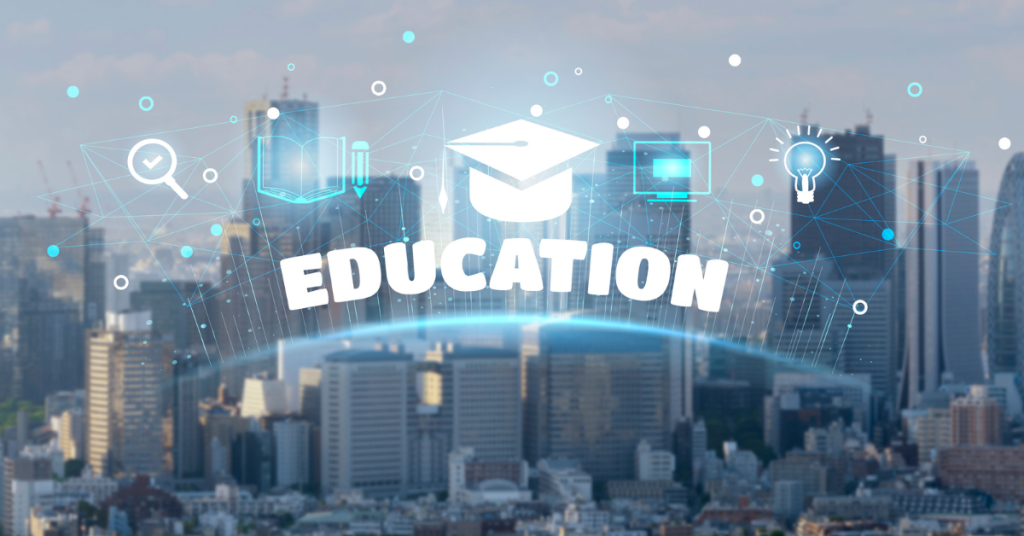 Riding the Wave of AI in Education with Academia ERP
Reading Time: 2 minutes In the rapidly evolving landscape of education, technology has played a pivotal role in transforming traditional teaching methods into dynamic and interactive learning experiences. One of the most revolutionary technologies making waves in the education sector is Artificial Intelligence (AI). […]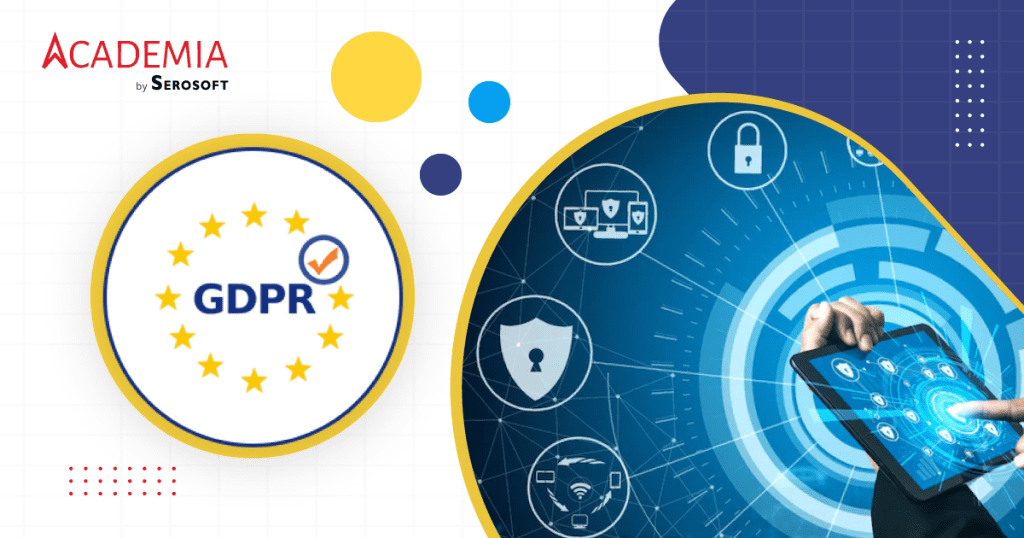 Merits of Higher Ed SaaS Security, Academia ERP Leads the Way
Reading Time: 4 minutes Institutions of higher learning are increasingly turning to Software as a Service (SaaS) solutions to meet their administrative and academic needs. This shift towards SaaS platforms has brought about numerous advantages, from enhanced efficiency and scalability to cost-effectiveness. However, with […]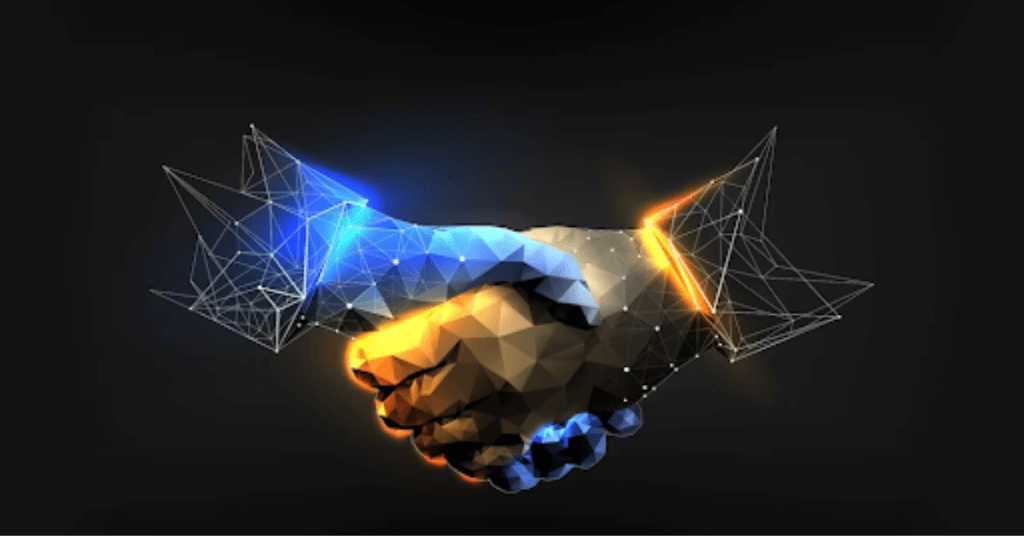 Embracing the EdTech Revolution: A Lucrative Opportunity Awaits
Reading Time: 2 minutes Welcome to Academia ERP, where innovation meets opportunity! Education technology, or EdTech, stands out as one of the most promising sectors for entrepreneurs and businesses alike. As we step into the future, the intersection of education and technology is reshaping […]