Technology in Education: Key Takeaways from NEP 2020
Automation in Education
,
Campus Management Software
,
Cloud ERP
,
College ERP
,
College Management Software
,
Education
,
Education ERP
,
Education ERP software
,
Education Management System
,
Educational ERP
,
ERP Implementation
,
ERP Solution
,
ERP Solutions with Cloud Server
,
Institute ERP
,
Knowledge Center
,
Mobile ERP
,
School Management Software
,
Student Information System
,
Student Management Software
,
Student Success
,
Training Management System
,
University Management Software
Reading Time:
4
minutes
In July 2020, India's HRD Ministry was renamed Education Ministry and it unveiled the National Education Policy (NEP) 2020, a revolutionary regulation with ground breaking changes in Indian Education. This policy, while focusing on various aspects of education, weaves in technology at every stage. 
The NEP has been welcomed by educators all over the country who insisted it was long due. In the last few years, India has turned itself into an information focused society and it has become the need of the hour to embrace technology in the field of education. The NEP 2020 states that one of the main drivers of the education system will be 'extensive use of technology in teaching and learning, removing language barriers, increasing access as well as education planning and management'.
It has become even more relevant in the current pandemic situation when virtual learning is the new normal, to re imagine conventional learning and teaching techniques. The Policy drafts a vision of education for the new generation which will help to build a self-reliant India.
According to the policy, a dedicated e-education unit and a National Education Technology Forum (NETF) will be set up to boost digital content, infrastructure and capacity building. Through NETF, Artificial Intelligence, Machine Learning, computing devices and other educational software and hardware will be incorporated into education at all levels to improve classroom processes, boost student progress, support teachers development and streamline administration and management.
Let's look at some of the key aspects of NEP 2020 dealing with technology.
Primary Education
Recognising technology as an aid for teachers, bridging language barriers between teacher and student, creating digital libraries, enabling greater access to education, specifically for differently abled children.
Coding to be introduced in school curriculum as an important skill for students to develop.
Technology can be effectively used for teacher education and online teacher training.
Professional & Higher Education
Technology to be a part of professional education (legal/health)
Technology to be used to achieve 100% literacy has been proposed. For this, quality technology-based options for adult learning has to be introduced.
Recognising the importance of technology in addressing different challenges of society and to promote interdisciplinary research and innovation. For example, setting up a National Research Foundation has been proposed to grow a culture of research and Higher Education Institutions (HEIs) have been encouraged to open start-up incubation centres and technology development centres
The National Educational Technology Forum (NETF) to be set up to serve as a platform for the free exchange of ideas on using technology to enhance learning, assessment, and administration.
Administration of Education
The Academic Bank of Credit is to be created, which will digitally store academic credits earned from various HEIs. These credits earned over a period of time will help to grant degrees.
Focus on using technology to ensure efficiency and transparency of regulatory bodies like the State School Standards Authority, the Higher Education Commission of India and also its four verticals (National Higher Education Regulatory Council, National Accreditation Council, Higher Education Grants Council and the General Education Council).
Adapting to Artificial Intelligence
Recognising the challenges arising from the widespread use of Artificial Intelligence, the Policy focuses on the need to adopt changes occurring due to excessive use of AI across sectors.
The NETF will identify and categorise emerging technologies according to their potential and estimated timeframe for disruption, and present a periodic analysis to the Education Ministry, who will formally identify the relevant technologies.
The Policy is pioneering the need to generate awareness and conduct research on various facets of the emerging disruptive technologies, including concerns about data handling and security.
Learn How Academia helped bring online class culture at Ashoka Schools.
Download Case-Study Now!
Digital India
The Policy foresees creating a dedicated unit to frame the development of digital infrastructure, content and capacity building to take care of the e-education needs of school and higher education.
On a national level, the NEP 2020 calls for
> Investing in digital infrastructure
> Developing online teaching platforms and tools
> Creating virtual labs and digital repositories-Training teachers towards becoming quality online content creators
> Designing and implementing online assessments
> Establishing quality standards for content and technology
> Pedagogy for online teaching-learning
It has to be acknowledged that the NEP 2020 has done a path breaking job in incorporating technology in the Indian education system, but this also raises certain concerns and challenges that cannot be ignored.
A large part of rural India is still digitally challenged. According to a government survey conducted between July 2017 to June 2018, the results released in November 2019 say –
(a) Only 4.4% households in rural India have computers as against 23.4% urban households.
(b) 14.9% of rural India has internet facility as against 42% urban households.
(c) Internet users are growing in rural India, though access is almost always through mobile phones, in rural as well as urban areas.
For the purpose of education, it is necessary for students to have exclusive access to any form of digital hardware, be it a smartphone, computer or tablet. However, in today's scenario, a majority of students from under privileged backgrounds have limited or no access to devices, internet and in some cases, even electricity.
While NEP 2020 recognises these limitations and the efforts to eliminate them with campaigns like Digital India and making affordable computing devices available, practical solutions are needed along with awareness on the importance and use of technology. Also, the human factor of education is crucial and technology is meant to further amplify the learning experience.
The NEP 2020 is undoubtedly a progressive step towards education of the future, with technology playing an invaluable role in facilitating teaching and learning. Hence, it is important to develop a coherent road map for promoting successful technologies and also providing effective data security and privacy, with the help of ed-tech companies which offer holistic education management information systems .
Estimates say that by 2022, the Indian K-12 ed-tech market, including educational ERP softwares, will be worth USD 1.7 billion and post K12 ed-tech market will be worth USD 1.8 billion. The policy also offers an opportunity for cooperation between the various industry stakeholders and regulatory authorities/educational institutions.
Finally, the success of NEP 2020 will depend on how well it is implemented, and how effectively the objectives of the Policy are integrated within the existing initiatives while also involving the relevant stakeholders in delivering the policy effectively.
The NEP 2020 is a great step in accepting that education in the future will mean greater dematerialisation and digitalisation of content and working towards staying ahead of the curve. For a country steeped in a traditional education system, this itself for India is an extraordinary feat.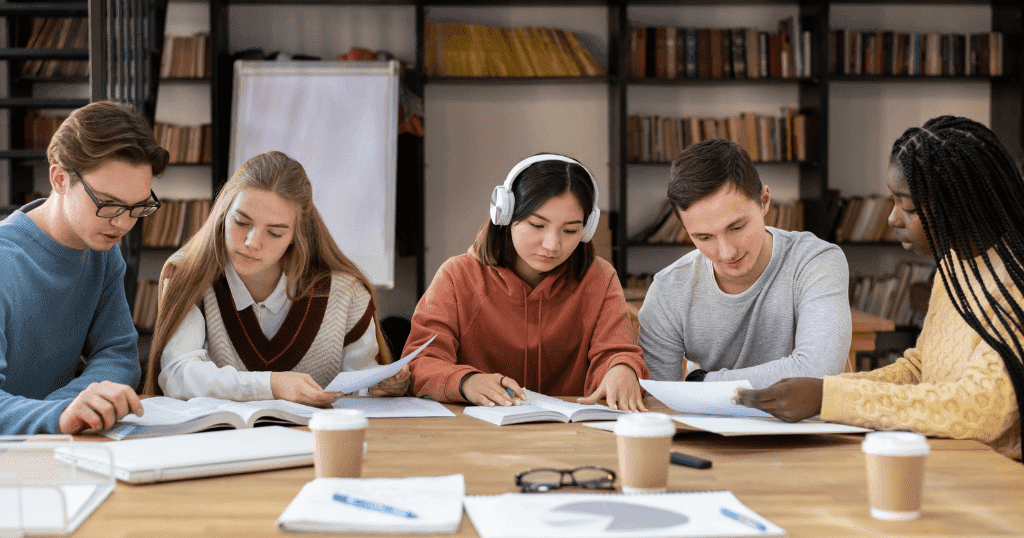 The Indispensable Role of an ERP in Making Educational Institutions Future-Ready
Reading Time: 3 minutes Educational institutions constantly evolve, seeking more efficient ways to manage their diverse operations. This quest has led to the adoption of Education ERP software. Education ERP, or Enterprise Resource Planning software, is a suite of integrated applications an institution can […]