5 Common Higher Education ERP Implementation Mistakes To Avoid
Reading Time:
6
minutes
Technology is playing a key role in today's era. Every segment and industry is shifting to opt for technologies that can upgrade and help them in being the competition. Looking in the education sector, it is now important for educational institutions to opt for technologies like ERP/SIS that can eventually help them in associating and operating the day-to-day operations of the institute. A better and robust ERP system can eventually help educational institutions to manage all the administrative and academic operations of the institute.
But educational institutions must select a good ERP platform that can help institutions in attaining growth along with fulfilling all the requirements. Even after selecting a very good ERP, institutions sometimes make mistakes that should be avoided while implementing an ERP system in the institute.
Let's take a look at a recent interview of an ERP specialist taken by an educational media interviewer. In this, he asked about the common mistakes that can be avoided by institutions while having an ERP implementation.
Question 1
How can the institution prepare itself for digital transformation?
Answer by ERP Specialist: 
Digital transformation is considered the new need for educational institutions, it helps in streamlining and managing all the academic and administrative operations. But in my opinion, there is a proper process that institutions need to understand before thinking to opt for digital transformation. Different educational institutions today are at different stages of digital transformation, hence, they all need customized paths to achieve 100% digital transformation. These stages or situations can be majorly classified into 3 major categories:
Manual Interventions in the institution
I think there are more than thousands of institutions that are still working using the manual process in their institutions. I do not regret the point that manual intervention can also help institutions to grow but the fact is its slow growth and which in today's time is considered as no or less growth. Let's take the example of the admission process of an institution using the manual process. It starts from a long queue for the admission form and ends with a lot of documentation from both ends for enrollment, right? It becomes a hectic, long, and confusing process for students, faculty, and staff. So it is the right time for institutions that are still operating with manual processes to understand and choose to move towards automation of each process in the institution.
Semi-Automation
In my opinion, there are various higher education and K12 institutions that have opted for semi-automation. Semi-automation is considered as the situation in which institutions opt for individual software to automate some of the processes of the institution like the Learning Management System (LMS) to enhance the learning experience of students, Tally to audit databases, and various others. I think this eases out the work but initially, it increases the chances of more confusion among the administrator and faculty as multiple software increases the need for multiple hands to operate and track each data.
Institutions must opt for an ERP along with some of this software, as it helps in storing and tracking all the data from one single software that can be used by any of the administrators, faculty, or staff members. A good ERP system also avails interoperability of other software along with the ERP. It manages all the operations from admission to the alumni and the student giving easier and more efficient access to everyone available in the institute.
Having an inefficient ERP System
Once I visited a higher education institution, they already had an ERP system that they were using to operate several tasks like admission, fee, examination, and many others, but to my surprise, I found that they have witnessed the same growth even after using the ERP system for their academic and administrative operations. Then I checked with each team who was operating the system what was the issue, it amazed me more when I found the real issue was the ERP itself. It was hard to understand for a normal faculty or student, it was not easy to operate, and it does not even have a mobile app to provide easier access to students.
So as per my experience, it is most important for educational institutions to choose an ERP system that provides them with complete functionalities, no or very less code language, proper training, systematic implementation, and all other important functionalities that a good, robust, and flexible ERP should have.
So this way, institutions have to analyze their position before seeking digital transformation in their institution.
Interviewer: 
What is the training process that institutions should opt for while implementing an ERP system?  
Answer by ERP Specialist: 
Hmm, the answer to this is also quite interesting, because various institutions opt for an ERP system but fail to seek a proper training process for administrators and faculty which leads to the unsuccessful implementation of the ERP system. Institutions must choose a perfect ERP system leading to proper training from the implementation team of the ERP vendor company. 
An institution must check every detail before seeking for implementation of the ERP software, the training and implementation team will include these steps:
Firstly, the ERP implementation team should visit each campus of the institution to analyze the current working process and the needs of the staff and administrators. 

After understanding the needs and working process of the institute, the institute must focus on initiating the training process of the administrators and staff who are going to operate the software in the future. 

As the last step, the training and implementation team must check that everyone in the institute is comfortable with using the software and is initiating all the processes like the admission process and all the other processes effectively using the software. 
Question 3
Interviewer:
Is change management important or should it be avoided? 
Answer by ERP Specialist:
I think this is high time for educational institutions to opt for change, and a good ERP system can help them in initiating this process. Although institutions must opt for the proper change management process before initiating any kind of new implementation in the organization. 
Now, if you are thinking about what change management is and why it is important, let me help you understand it properly. Change management is an art, that requires a careful balance between faculty, processes, and technology in the context of an educational institution. It needs continuous judgment, evolution, and strategic decisions at each end, and the first one to implement is choosing a good and best ERP software. In my opinion, Academia ERP is one of the best, most flexible, and scalable ERP software that provides the best technology adoption to institutions who even are far away from advanced technologies in their institute.
Question 4
Interviewer:
Is inadequate budget can also be a problem while implementing an ERP system? 
Answer by ERP Specialist:
There is nothing like an inadequate budget, if a higher education institution focuses on bringing advancement and growth they can manage any circumstance. I mean, educational institutions need to understand that an ERP system is a step that can help them in achieving new goals along with more opportunities, it leads to systematic management of all the academic and administrative tasks in the institute. 
Institutions who are having a tight budget must choose a very good and reasonable ERP system that can provide them with bringing automation and digital transformation to their institution. Here it is also important that institutions must find a good ERP system, as in search of a reasonable software compromising the success that a good ERP software can provide can also become a mistake for an institution's growth.
Question 5
Interviewer: 
What is the common mistake that most institutions make while having an ERP implementation?
Answer by ERP Specialist: 
Educational institutions need to understand that successful ERP implementation can help the overall educational institution with streamlining workflow, optimizing costs, and the systematic arrangement of all the academic and administrative tasks. But institutions must avoid these common mistakes:
Not able to explain proper requirements to ERP vendor

Not taking into account the end-users that are individual department heads

Implementing the ERP software just after one initial discussion

Not having regular maintenance
Last Conversation:
Interviewer: I hope this knowledge given to you will help educational institutions when they focus on striving for digital transformation in their institution. Any recommendations that you wanna give to our readers while selecting an ERP software vendor. 
Answer by ERP Specialist:
Yes, of course, I would suggest institutions opt for a good, scalable, robust, and flexible ERP system in their institute, they must need to be very careful while selecting the ERP software. I would recommend checking with Academia, it is one of the best and award-winning software that provides one of the best institutional management in all prospects avoiding all the major mistakes we have talked about in this session.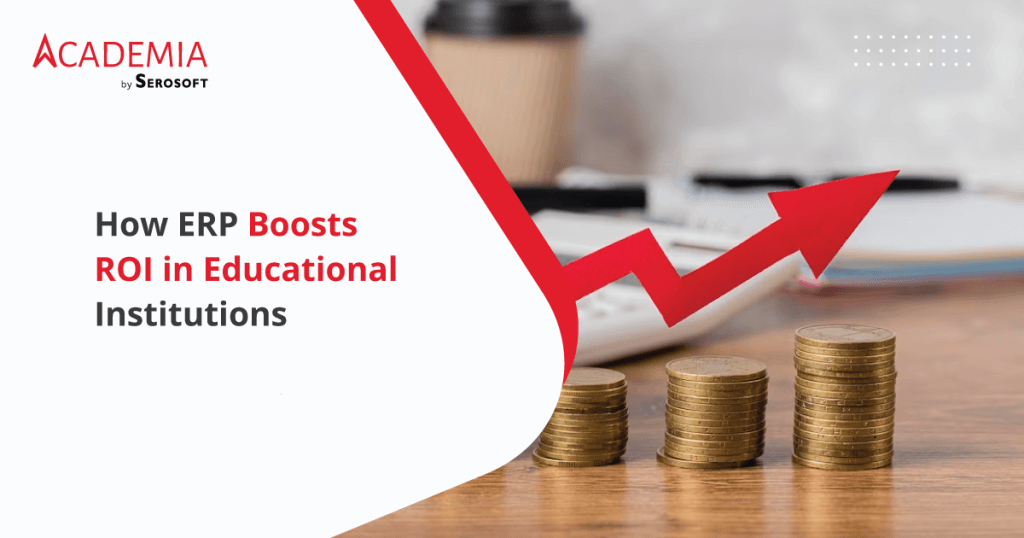 Maximizing ROI in Education: How ERP Boosts ROI in Educational Institutions
Reading Time: 3 minutes " Given a 10 percent chance of 100 percent payoff, you should take that chance every time"- Jeff Bezos, and what if there is a 100 percent chance of 200 percent payoff, one should just rush to grab the opportunity, […]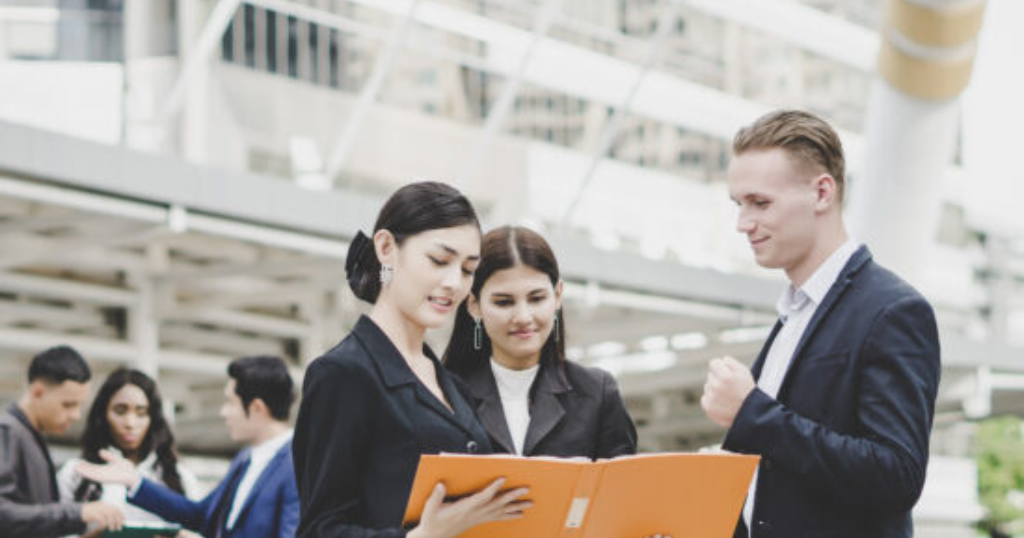 Managing Multiple Colleges in Multiple Cities with Academia ERP/SIS
Reading Time: 2 minutes Building a Unified Digital Infrastructure Introduction Managing multiple colleges across various cities can be daunting in today's rapidly evolving educational landscape. Institutions must ensure consistent quality, streamline administrative processes, and maintain effective communication channels. One of the most powerful solutions […]