How Education Management Systems Are Revolutionizing Student Learning Experience
Reading Time:
4
minutes
The new generation of students is different, having a modern approach for everything, they demand a quick, easier, and better way of performing any operations. So for this, it is high time for educational institutions to adopt modern techniques and ways that can help in optimizing a better student learning experience. What do you think about an education management system? Do you know why student experience is important for institutions? How can it help institutions in managing all the operations in a more systematic way that can lead to revolutionizing the whole student learning experience? Let's discuss all these points in this blog. 
First of all, let's discuss why student experience is important! 
Why is student experience important?
Students in any educational institution needed to be considered as a priority, for this, institutions can adopt modern tools and techniques like an education management system to provide seamless learning experience automating and streamlining all the academic and administrative operations in the institution like enrollment, records, teaching, homework and assignment, library management and a lot more. Isn't it interesting?
How is the Education Management System helping to Improve the Student Learning Experience?
The education management system provides easy 24/7 access to everyone, students can check and submit their assignments anytime, can access their fee details along with receipt generation at the time, important mails, library, and whatnot! They can operate any feature anytime according to their flexibility and requirements. 
It results in saving time and efforts of students that can be consumed in other productive activities. 
In an educational institution, multiple things need to be managed at different ends. Various tasks need to be managed at each end by administrators, staff, and students. Right from admission to alumni, there remains a bundle of works. Having an education management system, institutions can provide required access to every individual on the same platform eliminating extra time, effort, and chances of errors.
Easy and Convenient!
Students often in institutions complain about a lack of timely feedback, exact analytics, and reporting of tasks that hinder their learning experience. With manual interventions, students often have to wait for things like feedback, approval, and even their performance reports.  
An education ERP helps institutions to generate all the reports along with real analytics on the time. It helps students in staying motivated and encouraged towards their end goal i.e., their studies. It also helps faculty to get a clear picture and in-depth understanding of a student's learning curve.
How easy! 
Customization of Learning Experience 
It is the best feature that institutions can initiate using an ERP system, it provides real-time access to customize the learning experiences for students. Faculty can create customized homework and assignments, can provide assessment details, can discuss passages to discuss queries with students, can use podcasts to improve their learning skills and a lot more. 
So isn't this customization that can generate more ideas and techniques to learn and attain institutional objectives? 
Any educational institution involves a lot of data and paperwork. Hopefully, you will also agree that more paperwork and managing those papers and documents is the hardest and messiest thing, not only for students but also for faculty and other staff, right? An education ERP can help institutions to improve the student experience and faculty experience by exchanging papers and documents with computerized processes and management. 
An effective ERP manages all the documents, right admission forms, examinations papers, result paper, and all other documents can be created and sent using the mobile app and portal which reduces the time, efforts, wastage of paper, and of course easiest access. 
What do you say? Easy enough! 
Encourages Continuous Learning 
As discussed, an educational institution involves lots of necessary tasks like fees, examination documentation, and many others. All these occupy a lot of time for students in manual processes. So having an education management system, institutions can provide students with a mobile app that can simplify and automate all important operations like fee submission, examination timetable, entrance card, results declaration, and all other things, they will also get notifications like when is the next slot for fee submission. A mobile app associated with an ERP helps in encouraging continuous learning reducing the excessive time from other administrative tasks. 
Relief from other tasks means the right to focus on studies, right? 
Effortless communication between students and faculty is the most important element in any educational institution, it needs to be efficient for the smooth functioning of the institution and to provide a revolutionizing student experience. An ERP software helps educational institutions to achieve this objective effectively providing platforms like mobile apps and portals for operating all the operations and communicating thoroughly as and when required. 
Easy communication breaks all hurdles! right? 
Academia – A revolutionizing ERP software for educational institutions
Various ERP vendors provide good ERP software for educational institutions, but institutions must focus on having a platform that focuses on the 360-degree development of the institute. Academia Education Management System helps institutions to indulge in the digital world making everything smooth and easier for students and faculty along with providing a 360-degree development of the institution. 
Also check:
Top 13 Reasons Institutions Should Use Student Database Management Software
Conclusion
Hope you liked the blog and it helped you in understanding how to improve the student experience at university, and how it can help transform the overall atmosphere of your institution along with providing a revolutionizing student learning experience. What do you think, is it relevant for your institution? Get your queries clear with us, request your demo now!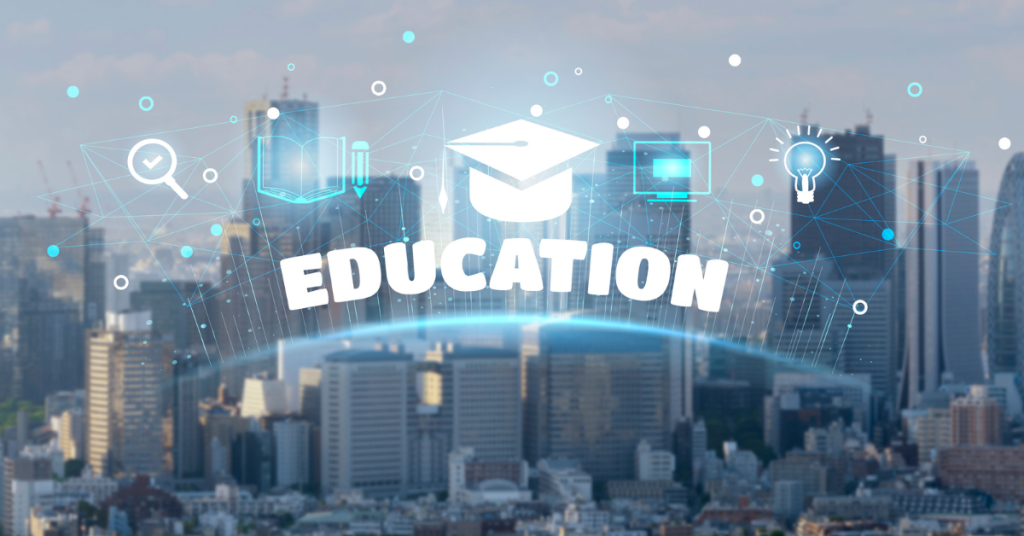 Riding the Wave of AI in Education with Academia ERP
Reading Time: 2 minutes In the rapidly evolving landscape of education, technology has played a pivotal role in transforming traditional teaching methods into dynamic and interactive learning experiences. One of the most revolutionary technologies making waves in the education sector is Artificial Intelligence (AI). […]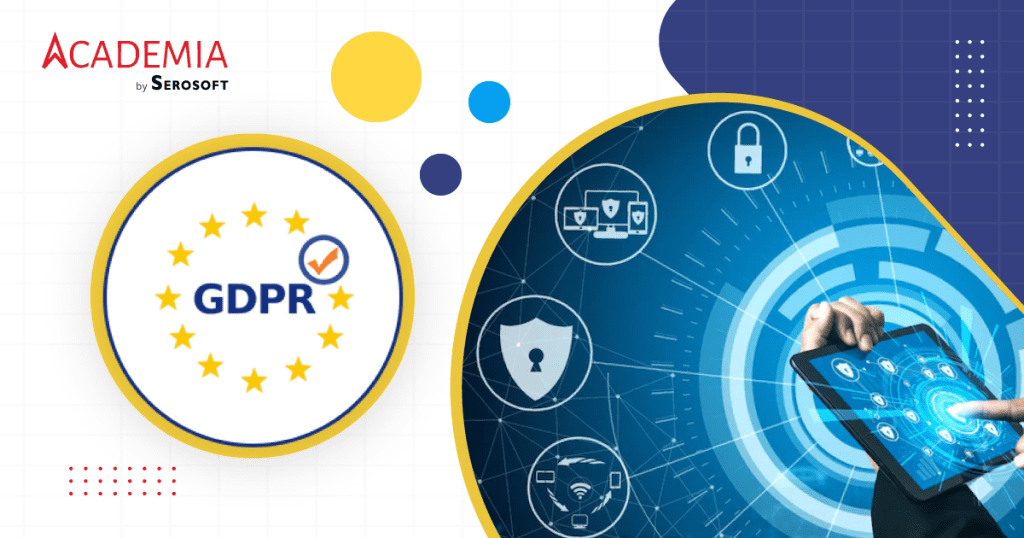 Merits of Higher Ed SaaS Security, Academia ERP Leads the Way
Reading Time: 4 minutes Institutions of higher learning are increasingly turning to Software as a Service (SaaS) solutions to meet their administrative and academic needs. This shift towards SaaS platforms has brought about numerous advantages, from enhanced efficiency and scalability to cost-effectiveness. However, with […]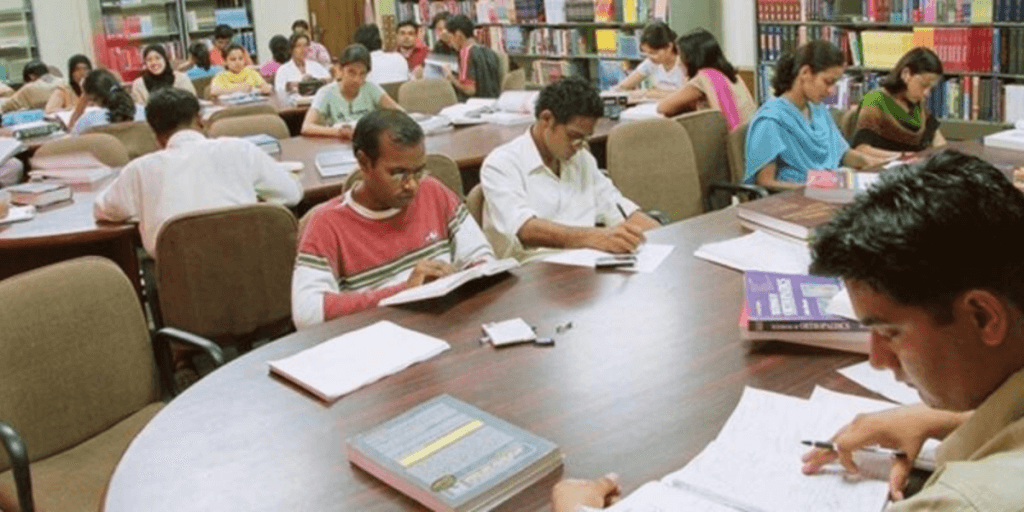 Navigating Education Sales with Tech: From Awareness to Enrollment
Reading Time: 3 minutes In the ever-evolving domain of education, an efficient sales process is pivotal to ensuring seamless enrollment and growth for educational institutions. The art of education sales goes beyond conventional marketing strategies; it's about understanding the unique needs of educators, students, […]