6 Advantages of Implementing School ERP
Campus Management Software
,
Cloud ERP
,
College ERP
,
Education
,
Education ERP
,
Education Management System
,
ERP Implementation
,
ERP Solution
,
ERP Solutions with Cloud Server
,
Institute ERP
,
Mobile ERP
,
School Management Software
,
Student Information System
,
Student Management Software
,
Student Success
Reading Time:
5
minutes
Implementing School ERP in your school for the first time can be overwhelming, with a lot of queries to tackle from stakeholders like School Principal, Vice-principal, Teachers, Students, and Parents, etc. such as How will it bring efficiency for teachers? What benefits will it bring after implementing such a system? etc.
Being a potential decision-maker of your school, you have a responsibility to figure out every aspect of the solution. A school management system can help your institute in many ways. But first, let's understand what enterprise resource planning (ERP) means for schools.
What is School ERP?
School ERP is a software system used by schools or groups of schools to manage their day-to-day tasks. It is a system used to manage the internal and external resources of the institution. It helps in controlling all the trivial as well as significant activities of the institution such as student records, teaching, and admin staff records, fees and payment, transportation, library, etc. It connects various departments to a central system, thus, eliminating the error of redundant data, automating processes, and increasing the efficiency of the school staff.
With the implementation of an ERP system in the school, stakeholders can have a centralized dashboard view at their fingertips anytime, anywhere; teachers can track student's progress anytime they want, thus, will have more time teaching students; parents can remain informed about the progress of their child, thus, enhancing the communication between the institution and parents. With access to real-time data and analytics of an institute, it increases productivity, efficiency and saves lots of time in administrative operations. It comes with customization to fulfill all the basic needs of an institute.
Here are a few activities schools can accomplish with the implementation of an ERP system:
Admission Management
Course and Curriculum Management
Student Management
Fee and Payments Management
Examination and Results Management
Library Management
Employee Management
Transportation Management
And much more…
However, school management must know about the fundamental advantages of adopting school automation.

The detailed adva
ntages of a school ERP are discussed below:
1. Reduction in workforce cost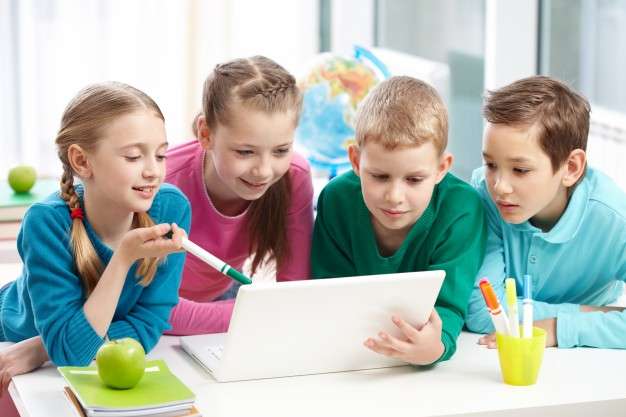 School ERP implementation can impact headcounts for academic processes in institutes. It is interesting to know that a reduction in manpower creates excellent revenue that can be used to create better quality education for students. There are some studies done which prove that School ERP system can decrease the workforce approximately by 40%. The automation offered by an ERP reduces the dependency on manual processing. This in turn also saves the time and money spent on administrative operations.
2. Prompt decision making
If you know what a time-saving tool School ERP is, it won't be shocking to know that it can aid school administration in decision making.
School Management ERP can generate reports in bulk for administrative tasks such as admission, fee payment, students and employees, outstanding payments, demographic details, etc.
If you can access all the information within seconds imagine, how it will help to do analysis and in taking a prompt decision. Quicker decision making increases the productivity of your institute and helps you to stand confidently among your peers.
3. A real-time data record
In School ERP software, you can give access to as many people as you want (department wise). Admission, examination, HR, hostel, inventory, etc. All these departments can have access to the software to fill the real-time data. This helps you to stay updated with every improvement or change in your institution. With real-time data records, you have the ability to deliver service on time and that makes you an efficient institute.
4. Lesser paperwork
This software digitizes the complete administration process. At present, Enterprise Resource Planning solutions can be deployed in three ways; On-premises, Cloud, and SaaS. The basic difference is in the deployment process. The one fundamental similarity in all the options is, they connect all the departments of administration in one platform. With this, departments are able to exchange information easily and that leads to less paperwork. Digitization with School ERP System can help in reducing approx 15% cost saving in paperwork.
5. Effective communication
School ERP Software provides individual portals to access notifications, information, and updates for all the stakeholders of a school. Students can download/upload assignments, access time table, exam notifications, fill out their details, pay fees and bills, etc. from their portal. Parents can also access all this information from their portal.
Teachers can view student details, check assignments, give remarks, and fill in their personal information for future updates. They can also add details of course execution, syllabus, time table. They can also share this information with students if required.
This increases the communication between students, teachers, and parents. You can stop wasting their time in long queues for various formalities.
6. Increased teaching time
What is the main goal of an educational institute?
The answer is Teaching.
With the implementation of school automation, teachers can save time from trivial academic activities such as attendance marking, time-table maintenance, assignments distribution to individual students, course execution records, etc.
With this teachers can enhance their teaching methods, course execution process, and duration of teaching.

Why Schools should implement an ERP system?
Educational ERP software is designed to make life school educators easier. It is a nervous system for your institution around which other technologies can be incorporated. It can integrate other software like Tally or Saral for accounting, KOHA for library management, AI technology for query resolving, and more. A master plan to regulate administrative operations in a consolidated, integrated, efficient, and smooth way. To increase the productivity of your school.
Adoption of School ERP Software in India
India is among the top 5 countries in adopting online learning systems. According to research reports, the enterprise resource planning for the schools market is expected to grow at a CAGR of 16.20% for the forecast period of 2019 to 2024. Thus, the adoption rate of ERP systems by Indian schools seems promising.
Tips to Choose the Best School ERP Software for your Institute
The selection of Enterprise Resource Planning (ERP) software for your school is definitely not a cakewalk. There are many decisions involved in choosing the best ERP software for your school's needs. Here are a few pointers which can help you with the selection process:
Needs Assessment: Start with creating a list of requirements for your school, knowing what activities need automation, which departments will benefit the most with automation will be the first steps with the needs assessment.
Deployment Options: ERP systems come with different deployment options such as on-premise, cloud, and hybrid. Understanding your infrastructure and budgeting availability can help you decide which deployment options will be best suited for your needs.
Customization and Integration Options: Requirements of your school may change with time. Understanding the customization and integration capabilities of software can definitely help you in the years to come.
Choosing the Right Implementation Team: A lot of ERP implementations fail due to poor planning, choosing the right implementation partner such as Academia ERP can go a long way in saving time and cost during the software implementation process.
Change Management: Adoption of technology does not come easy with existing staff. You need to train your existing staff to use the new software deployed in the best way possible to reap its benefits.
ERP for Schools comes with a lot of advantages in terms of technological advancement, increased efficiency, access to real-time data, and measurement. Many institutions are already taking advantage of the automation, feel free to take a free demo of school ERP if you want to enjoy the same benefits.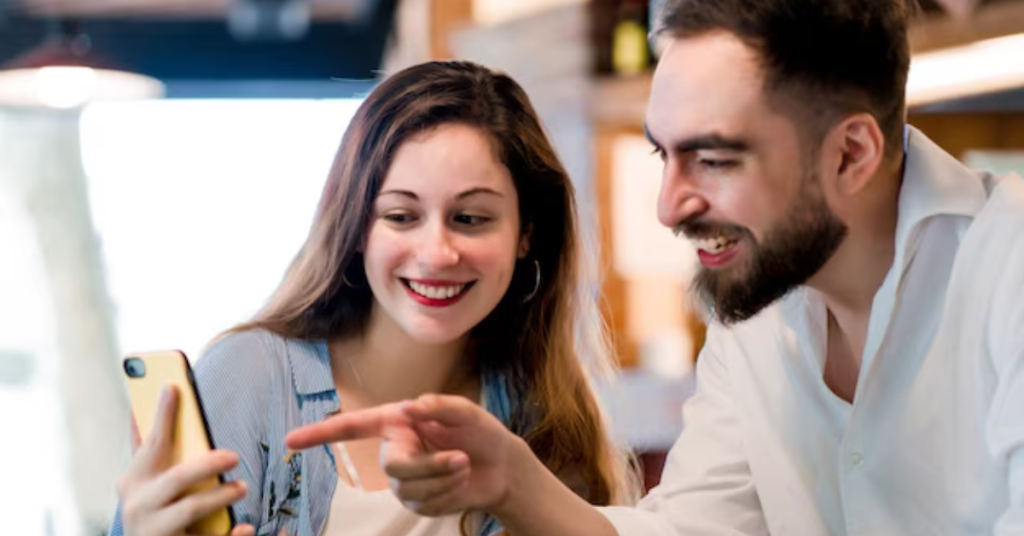 Mobile App for Education Automation – Revolutionizing Education in Students' Native Language Technology!
Reading Time: 2 minutes The integration of technology has become imperative to enhance efficiency and streamline various processes, especially in education as the consumers are youngsters and they spend most of their time with gadgets. Academia ERP has taken a significant stride in this […]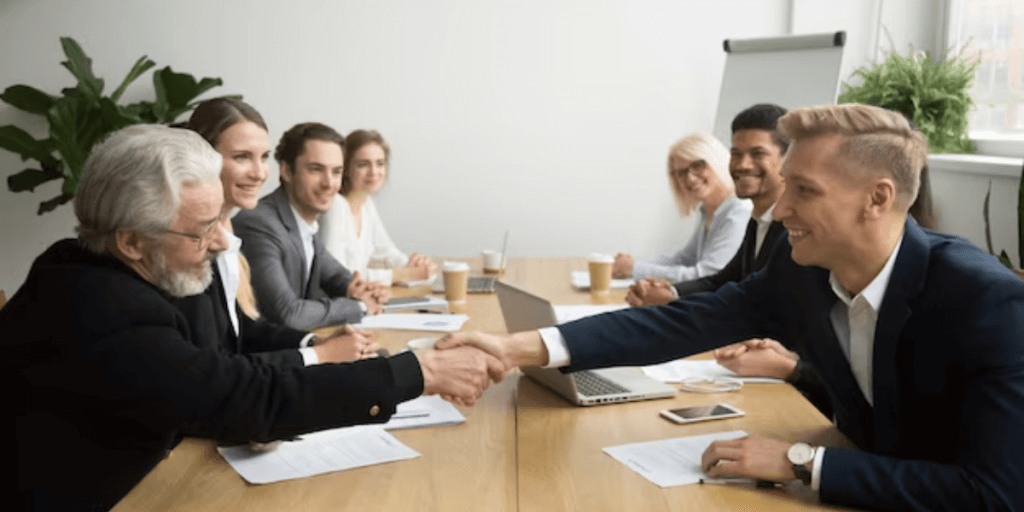 The Irresistible Advantages of Partnering with Academia ERP
Reading Time: 2 minutes The business landscape is full of growth & opportunities in the current scenario, forging strategic partnerships is key to staying competitive and accelerating growth. One of the most promising collaborations that businesses can tap into is with Academia ERP. This […]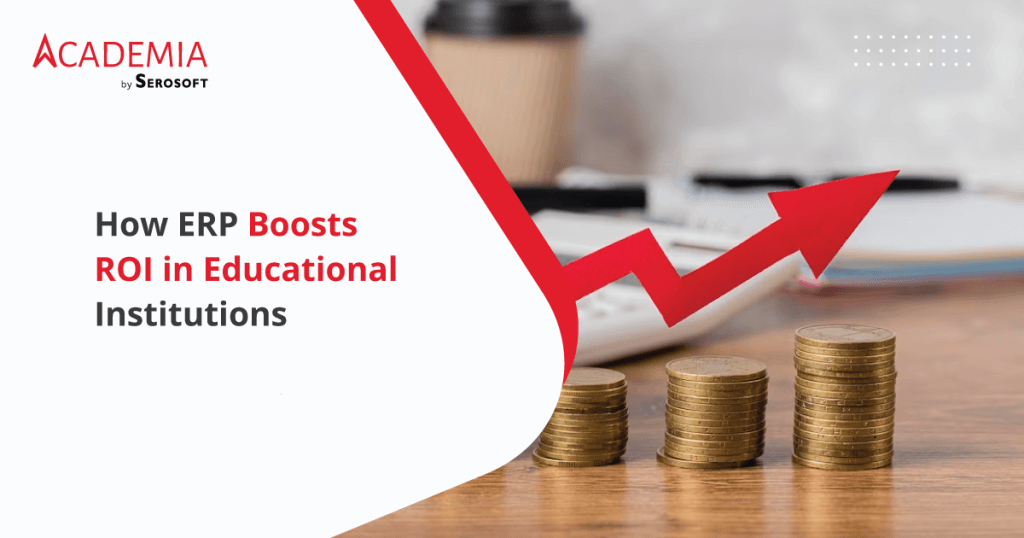 Maximizing ROI in Education: How ERP Boosts ROI in Educational Institutions
Reading Time: 3 minutes "Given a 10 percent chance of 100 percent payoff, you should take that chance every time"- Jeff Bezos, and what if there is a 100 percent chance of 200 percent payoff, one should just rush to grab the opportunity, let's […]