Facts To Know About Learning Outside The Classroom
Reading Time:
3
minutes
In the modern world, educational institutions must opt for techniques that can promote advanced learning and teaching methods. In this COVID-19 pandemic, institutions faced various challenges and difficulties in managing the continuous flow of seamless learning and teaching. To make this better, it is necessary for institutions now to make a confined way of learning outside the classroom choosing technologies that can support the same. 
Among various strong reasons that promote learning outside the classroom program, the most important one is it enhances the student learning experience, in any case, enriching and providing students with real-life applications of theories and practicals similar to schooling. 
Technologies that can support learning outside the classroom

Student Information System
A student information system is a cloud-based software solution that provides complete automation of all the academic and administrative operations available in the institution. There are various operations in an educational institution that makes learning outside the classroom a bit difficult for students. In manual intervention, students and faculty need to connect to complete any operations from admission, attendance, examination, result declaration, and a lot more. 
To manage all these, a student information system provides a platform in which institutions can avail classroom as well as outside classroom learning. It provides systematic management through which students can focus on their learnings and lessons performing all other tasks like attendance, examinations, and all other related operations, simply, efficiently, and systematically. 
Learning Management System
A learning management system is also one of the most important software that avails seamless learning for institutions. It provides administration, documentation, tracking, reporting, and delivery of teaching and learning programs seamlessly. Using a learning management system owns various advantages, some of them are:
Consistency of learning 

Easy tracking & reporting

Better results through engagement and gamification
In the digital world, educational institutions often need to use technologies that provide real-time and needed education. What is better than artificial intelligence and virtual reality. Artificial intelligence and virtual reality are changing the whole level of education providing students with immersive and experiential learning patterns promoting learning outside the classroom. Advances in this segment are incredible and are increasing at a larger pace. 
The use of AR/VR will bring the following benefits:
Personalized learning

Adaptive learning

Monitoring 

Capture and personalization of the data
Benefits of opting for learning outside the classroom
Seamless flow of learning 
With the advancement of technology, education institutions need to opt for the right technology that can prevail learning outside the classroom. Technologies like ERP, SIS, and others help educational institutions in managing all the tasks letting students move into their studies from anywhere and anytime leading towards a direct and seamless flow of learning and teaching. 
Better experience for students 
Students in today's generation are different, having a modern approach for everything, they demand a quick, easier, and better way of performing any operations. It is high time for educational institutions to adopt modern techniques and ways that can help in optimizing a better learning experience. 
Learning outside the classroom provides students with greater learning experiences and opportunities. 
Improved ROI is one of the key factors on which educational institutions mostly focus, every institution focuses on ROI improvement. Institutions that are still having manual intervention involve various extra costing from manpower to managing various documents. 
Institutions adopting technologies that can avail learning outside the classroom involves very little manpower, with less documentation, and other high-costing processes which ultimately target high ROI leading to growth and opportunities. 
What are your thoughts?
So which method are you using in your institution for delivering a good experience of learning? Have you opted for the right technology that can lead to positive outcomes for the institution along with having clarity for students about teaching and learning patterns? If you are thinking to choose one, you can also look for Academia, as it provides one of the best Student Information systems that can promote learning outside the classroom effectively by providing a systematic, robust, flexible, and efficient management of all the academic and administrative operations of the institution. 
Want to discuss the best technology for your institution? We are just a call away, contact us now and one of our best teams will get in touch with you.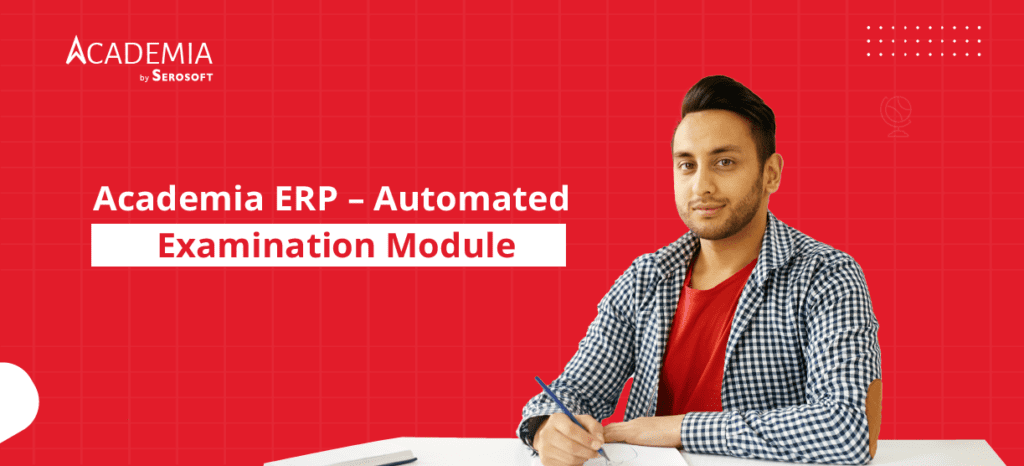 Academia ERP – Automated Examination Module
Reading Time: 2 minutes The examination is a fundamental part of the academic process of any institution, and when it is a university or college examination, it includes various tasks like integrating the timetable of various programs running by different affiliated colleges, managing the […]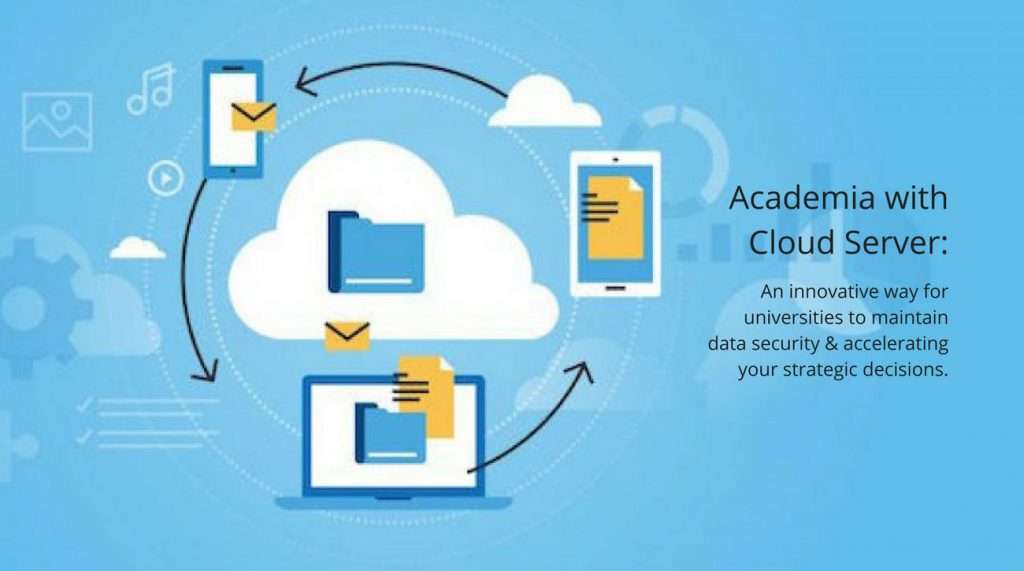 ERP Solutions with Cloud Servers
Reading Time: 2 minutes Cloud ERP systems are advanced enterprise resource planning software that run on a vendor's cloud platform as opposed to being hosted to an on-premise network. Organizations can access cloud-hosted applications over a browser using any device.  Since cloud ERP is […]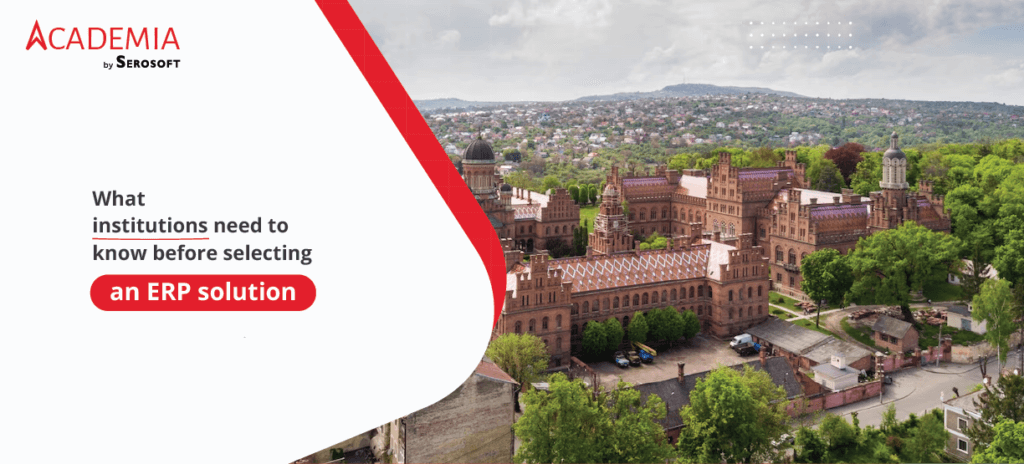 What institutions need to know before selecting an ERP solution
Reading Time: 2 minutes There are thousands of enterprise resource planning solutions available in the market today. But which is the right one? The answer lies in these three biggest factors. Read the blog to reveal the factors you must consider in a vendor […]