Top 4 Features of Academia Student Information System that Educators Like
Automation in Education
,
Campus Management Software
,
Cloud ERP
,
College ERP
,
College Management Software
,
Education
,
Education ERP
,
Education ERP software
,
Educational ERP
,
ERP Solution
,
School Management Software
,
Student Information System
,
Student Management Software
,
Training Management System
,
University Management Software
Reading Time:
5
minutes
For modern educational institutions, it is important to adopt technologies like student information systems, whether a college, university, school, or training institution, a student information system can be a good choice for maintaining any day-to-day tasks. 
Academia by Serosoft is an award-winning Student Information Management System that is benefitting 300+ institutions around the world, providing and powering education leaders to bring a better, faster, efficient, and productive education system to the institution. 
To enhance the experience of our clients, we have extracted the most used and favorite modules that are providing enormous benefits to education institutions. 
Here are a few of the Academia SIS modules that they like the most:
1. Online Admission Management
Admission season is one of the most important sessions of any educational institution, it needs to be effective and efficient in any sense. It involves various tasks from admission inquiry, form sales, and student registration, to the enrollment process. 
The Academia admission management system provides a systematic approach to solving all these problems. It manages the complete admission process simply, effectively, and efficiently. 
Benefits of using an Academia admission management system:
Manage Admission Inquiry Online
Admission starts with the most prominent step called pre-admission, pre-admission involves inquiry and ends with admission. So having a proper and effective management system like Academia for the complete admission process helps in resolving the query of applicants following the next steps for admissions. 
The Academia admission management system provides all the processes of fee, registration, fee, enrollment, etc. It provides seamless management of all the records, without any human error. Admission management system using Academia helps in streamlining easy payment processing making it less time-consuming and efficient. 
It is also one of the prominent steps as after applying for admission, students and their parents get eager to check the application status. 
They have to call or even come to the institution over and over for updates, which sometimes becomes so inconvenient. 
The Academia management system provides features by which applicants can check their application status. Academia applicant portal exclusively can be used to check status, upload and download documents, applications, fee payments, and all other things. 
Communication is the key to effective management in the organization and sometimes having mouth-to-mouth communication in manual intervention creates gaps, chaos, and confusion. Academia admission management system helps in all-around communication by having facilities like chatbots and various other communication functionalities that help in improving communication between applicants and institutions. 
Uniformity in admission across multiple academies
Various educational institutions own multiple academies. So having multiple academies, it becomes difficult to manage all the processes of admissions effectively. Academia owns the capability of managing several institutions simultaneously providing all the processes related to admission like inquiries, payments, bills, etc. through a single system efficiently and effectively.
2. Report management with Smart Analytics
Educational institutions usually have endless paperwork, reporting, documentation, etc. There is no way to stop it, but there is a way to manage it. With the digitization of academic processes, it becomes way more comfortable and time-saving to generate reports and keep track of every document whenever and wherever needed. 
Academia SIS enables educators to organize that reporting system seamlessly. The integration of the smart analytics system assists staff to generate reports within a few clicks. As it is a centralized student database system, it becomes super convenient to use some filters, gather data from other departments, and generate reports within seconds—no need to do data entry for hours. The reporting system of Academia is available in different charts & bar graphs, which helps education leaders analyze and thereby faster decision making.
Benefits of analytics and reporting for educational institutions:
Understanding and recognizing the demographics and behavior
Using advanced analytics, education institutions can seek transformation along with having an understanding of constant demographic trends and behavior in pursuing administrative services and managing effective and efficient institutional management. 
Optimizing the use of resources
By implementing an analytics and reporting engine you can optimize and achieve your desired targets in a better way. Institutions choose to adopt a well-designed and systematic approach through an analytical system that can capture, manage, share, and store any information easily along with solving and de-escalating any problem effectively. 
Higher education institutions, colleges, schools, or even any educational institution often face various complications following various modes. Having proper analytics and reporting, it can become easier to recruit students in a systematic manner. 
Helping the students to learn things more properly
Educational institutions that choose Academia get effective, proper, systematic, learning to the students, as having the power of modern educational systems enables faculties to get more insights related to the student's performance along with having the opportunity to grab and learn. It gives them a chance to learn according to their pace and convenience, with courses, and facilities remaining one click away. 
Creating data transparency
In educational institutions, there are various operations that can be mismanaged by having manual interventions. Having a systematic analytical process, Academia provides the opportunity to access anything at any time creating data transparency for faculty members, students, and management. 
With data transparency through analytics, institutions can be able to take a snapshot of how students are engaged and how well they are performing, the management can also check the efficiency of faculty members and how excellent teaching and learning are. Using advanced analytics, institutions can maintain a clear and clarified data transparency.
3. Interoperability with multiple software solutions
Interoperability is an understanding of the software to work with other software programs now or in the future. It is useful in when
It is not possible to configure everything in one software.

A customer wants to use previous software with which they are familiar.

A customer wants some functionality that is not available in the current version.
Then, with the interoperability feature, vendors can integrate other software and fulfill customers' needs.
Academia offers multiple integrations with software like Moodle (Learning Management System), KOHA (Library Management System), Alfresco (Document Management System), Tally (Accounting Software), etc. Moreover, it is entirely compatible with other software as per the requirements of customers. 
Benefits of using Academia Interoperability include:
Adaptability is one of the best advantages of interoperability, various systems take in information, and connect and distribute that information automatically and flexibly. 
Academia promotes interoperability features that have a proper and systematic arrangement of all the information that is managed effectively and controlled by all parties. 
It is one of the most important benefits of using interoperability, it provides all availability of information associated with the value chain. Using faculty members and students they get the opportunity to operate cohesively along with managing academic and administrative processes ensuring all the information is available and accessible to all the students.
4. Inquiry management with Academia AI Chatbot
What if you could save the staff time from handling 24X7 hr questions from prospective students?What if it is not limited to only the working hours of your institute? Wouldn't that be more productive?
All this and much more are possible with Academia AI Chatbot. Academia chatbot works on your institute's website where students can ask whatever they want related to admissions, courses, etc. This chatbot will answer all the queries of students and save them in an excel sheet where you can keep track of it to take follow-up in the future. 
Benefits of using Academia Chatbot include:
The Academia chatbot is responsible for instants actions on any of the queries that should be raised by anyone. It firstly provides an automated response to the queries along with providing a notification to the authorized person or committee about that questions or query to solve them immediately. 
It is also one of the coolest features of Academia Chatbot as it provides a quick response to the queries providing a solution to the student, faculty, or any other associated person. 
It is easy to use and configurable as it can be seen on the website homepage having a simple box to write any of the messages or queries for the student, faculty, or any other inquiry-associated person.  
As it may be understood now, the Academia chatbot is absolutely user-friendly and doesn't need much effort, and can be used easily and conveniently. 
Bonus, 5th Feature:
5.  Academia-Whatsapp Integration:
Academia Educational ERP Software comes mobile-ready with Android and iOS apps. Following the addition of the 'SERA' voice assistant to our app, we now offer Academia-WhatsApp integration to keep stakeholders (students and parents) informed.
Conclusion 
Want to know what are the other modules of Academia ERP/SIS? You might find your favorite as well. Download our brochure or talk to our expert to learn the complete working experience of these modules. Book your free demo now!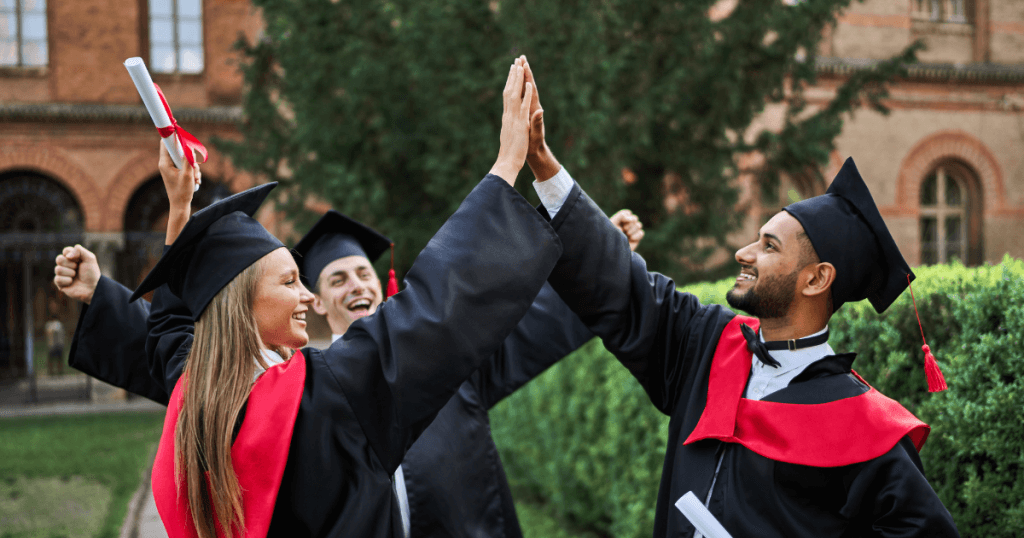 Navigating Change: Effective Change Management in Education
Reading Time: 2 minutes Change is an inevitable aspect of life, and the education sector is no exception. As technology continues to reshape the landscape of learning, embracing change becomes crucial for educational institutions. Change management in education entails strategic planning and execution to […]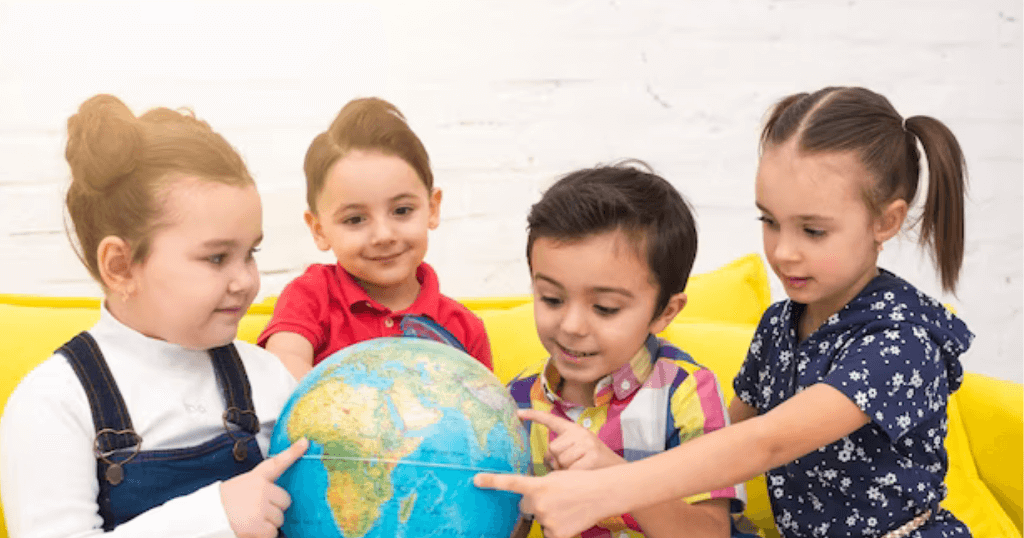 Empowering Academia with Experiential Learning through School Management Software
Reading Time: 2 minutes Effective learning is paramount in the dynamic landscape of academia, where the integration of experiential learning has emerged as a pivotal strategy. The modern educational realm demands resources and approaches that cater to the holistic development of students. This is […]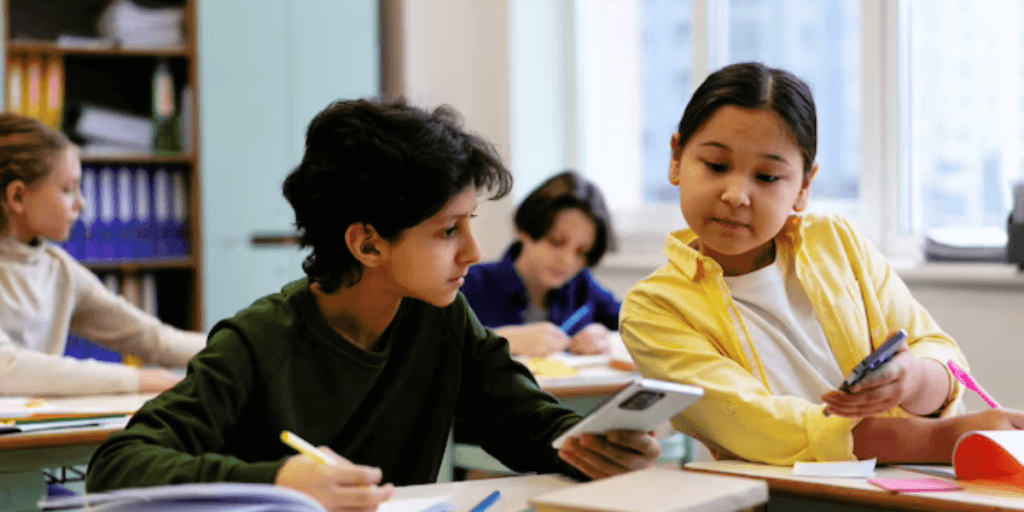 Enhancing IB Programme Evaluation Through Technology: A Modern Approach to Educational Excellence
Reading Time: 4 minutes The International Baccalaureate (IB) Programme stands as a beacon of educational excellence, fostering a holistic approach to learning that prepares students for success in a globally interconnected world. At the heart of this renowned educational framework lies the critical process […]