How ERP Supports New Age Learning Infrastructure at Educational Institutions?
Reading Time:
4
minutes
There will be no argument saying that the education system is going to have an extreme transformation in the upcoming years. Even the COVID-19 outbreak is compelling education institutions to choose technological ways to go with the flow. With all these consequent changes the education system is getting various benefits using education ERP solutions along with optimizing the remote learning and other learning infrastructure tools. 
Let's discuss the technological paradigm in which an ERP supports new-age learning infrastructure at educational institutions.
Learning Infrastructure Technologies at educational institutions:
Learning Management System (LMS)
To start with, a learning management system (LMS) is software that enables educational institutions to manage & deliver interesting skill-based e-learning platforms to students. Looking deeper, it is quite hectic for educational institutions to manage an LMS along with all other academic and administrative activities. Having an ERP system, institutions can specifically maintain and manage an LMS along with systematic and efficient management of all other academic and administrative activities. 
An LMS integrated with a robust ERP system, provides the following benefits:
Avoids Data duplicity in data entry 

It reduces down the wait time for students 

It always provides accurate and real-time data

Improves efficiency and productivity

It triggers a strong and positive position of your institution 

Creates various opportunities to reduce unnecessary expenses

Helps in increasing the ROI of the institution
Library Management System 
A library management system is the digital demonstration of a physical library. It is a platform that manages and functions in an automated and organized manner. Talking about how an ERP system is integrated with the library management system, it will become a standalone part of an ERP making everything simple and quick for administrators, faculties, and students. 
Key elements on how an ERP can help library management system:
An ERP integrated with Library Management System helps in managing all the in-house functions of the library.

An ERP makes it possible to provides 24*7 access to the library for students and faculty. 

It utilizes all the functionalities like acquisition, cataloging, serial control, etc., in the library management system flowing it in an education ERP software. 

It saves a lot of time leading to greater efficiency in all aspects. 
Exam Proctoring 
Exam proctoring is a process of making the online examination secure and systematic that helps faculty to monitor student's activities in real-time. A systematic online proctoring system helps faculties to track and monitor students eliminating cheating in the exams. A systematic and robust ERP system provides secured exam proctoring focusing on high data security, monitoring, enrollment management, and all other crucial tasks related to examinations. An ERP supports effective exam proctoring in the following ways:
Effective time management

hassle-free conduction of the examination

Conducting high stake semester exams objective + subjective 

Manage online entrance exam 

Facilities to report results in your system 

Detailed analysis of results 

Accuracy of results 
Why is using education ERP beneficial for institutions?
Centralized data management
It is one of the most important benefits of using ERP for educational institutions. A flexible and robust ERP provides centralized access and management providing required access to everyone from faculty, administrators, and students. Anyone can access all the data stored in a single database system. Right from admission, fee, examination, every single task can be managed effectively, using a robust and flexible ERP system leading to systematic and centralized data management. 
Focusing on positive outcomes, an ERP provides real-time management of all the academic and administrative operations in the institute. It provides a systematic arrangement of every operation helping administrators to solve any of the problems at any time providing easy access to every data piece related to financial aid, admission, or examination. 
Positive changes and student engagement
You must choose the best education ERP that can trigger growth and positive outcomes not just in monetary terms but also in making a consistent workflow in the institution. A good ERP system completes the requirements of students and faculties at each end making them focus on learning and teaching. It facilitates students to access every information like admission form, attendance, fee, etc., from the mobile app and portal along with providing a smooth connection with the faculties whenever required engaging them on the right path that is their studies!
Better ROI on technology spending
The end goal of any organization is to attain better ROI on technology spending. An ERP system performs best in this way. Every educational institution focuses on earning more revenue generation but manual interventions of the tasks make it more difficult having various breakages at each level like more manpower, more time taking processes, data glitches, and the list goes on. An ERP helps effectively and efficiently manage all the academic and administrative tasks easily focusing on cost-saving and targeting an overall increase in ROI on technology spending. 

Increased student retention
Students these days are advanced, they like things that are quick and effortless. Gone were the days when everything at an institution started with a long queue whether it is admission, fee submission, or examination. An ERP makes all these processes online providing easy access to students from any corner of the globe. Using the mobile app they can simply fill admission forms, fees, and can generate enrollment numbers for the examination. This makes them keep the focus on the right place, that is their studies leading to more student interest and retention in the institute.
Conclusion
Hope you find this article relevant to understanding the new-age learning infrastructure and how an ERP can help to opt for all of them with ease at an educational institution. So Academia can help you attain all these having world-class, modern, and the best Education ERP/SIS for educational institutions. It fulfills all the criteria that you need to have in your educational institution to keep it the best, technology-updated, and successful institution in every aspect. 
So, aren't you curious to know more about it?  If yes then we will be glad to help you. Just request the demo and our team of experts will be there for you. 
Download Exclusive Gartner Reports Brought to You by Serosoft (Academia):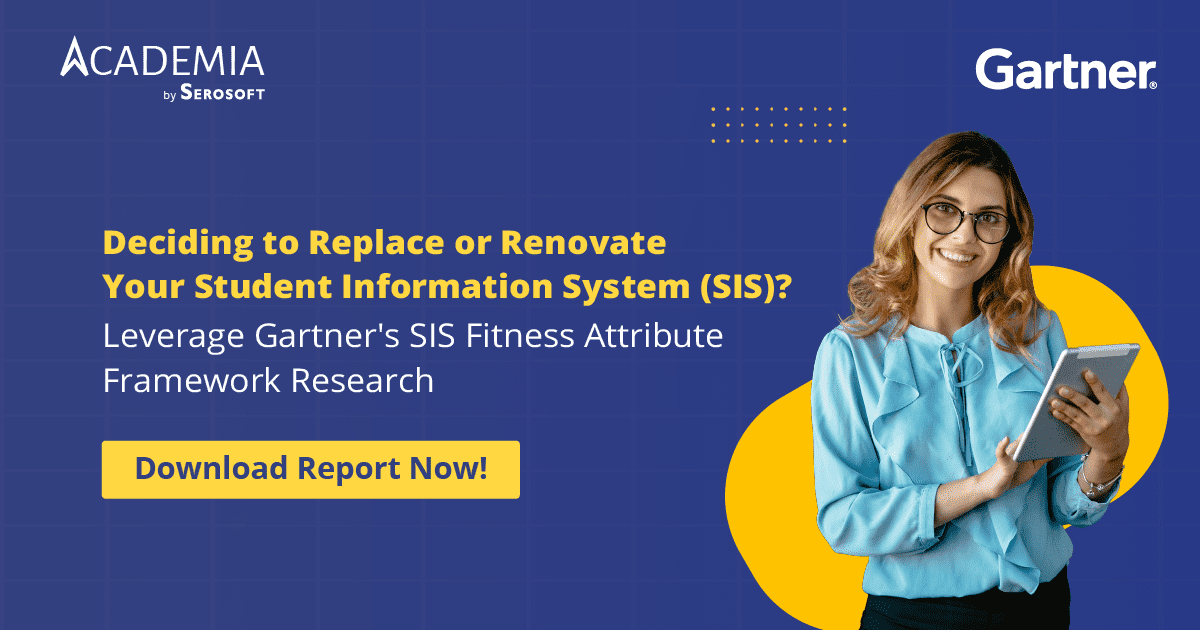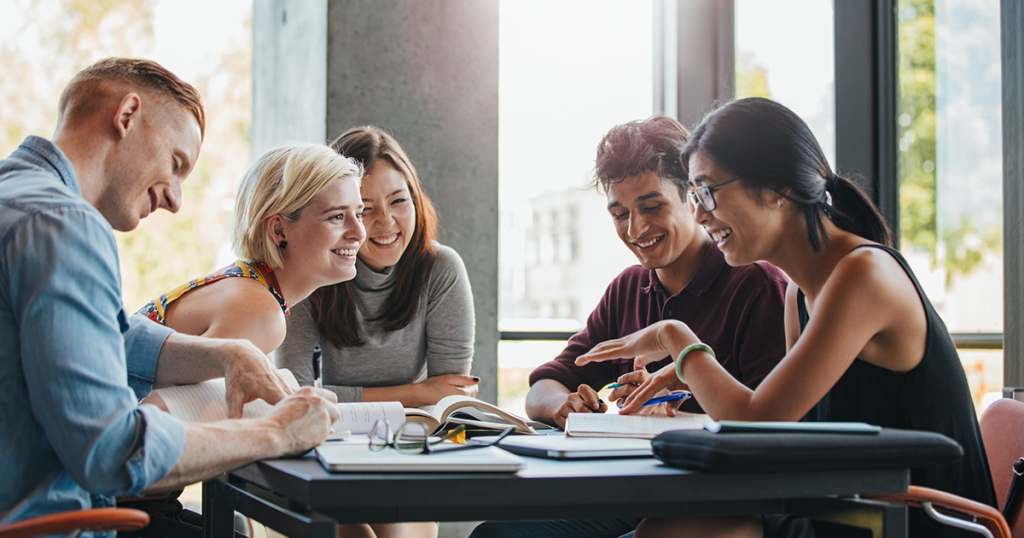 Maximizing Efficiency: A Foolproof Approach for College Admissions Teams to Optimize Resources
Reading Time: 2 minutes In an era where colleges face increasing demands and resource constraints, the need for streamlined processes within admissions teams has never been more crucial. This blog delves into a foolproof strategy to empower college admissions teams to accomplish more with […]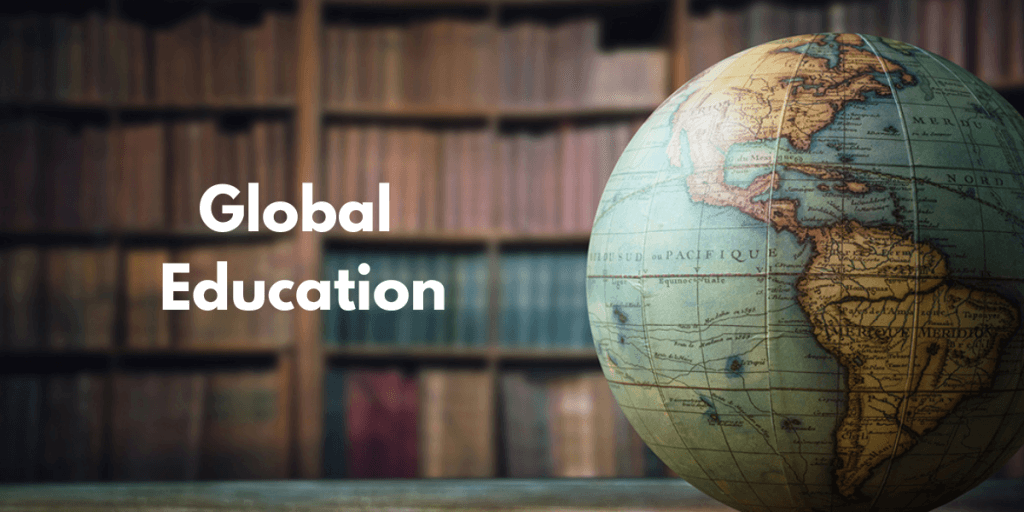 Academia SIS by Serosoft and One Solution Group Forge a Strategic Alliance to Revolutionize Global Education
Reading Time: 2 minutes In a groundbreaking move, One Solution Group and the renowned industry leader, Academia SIS by Serosoft, have officially sealed a strategic partnership aimed at spearheading digital transformation within the global education sector. This collaboration represents an exciting milestone that brings […]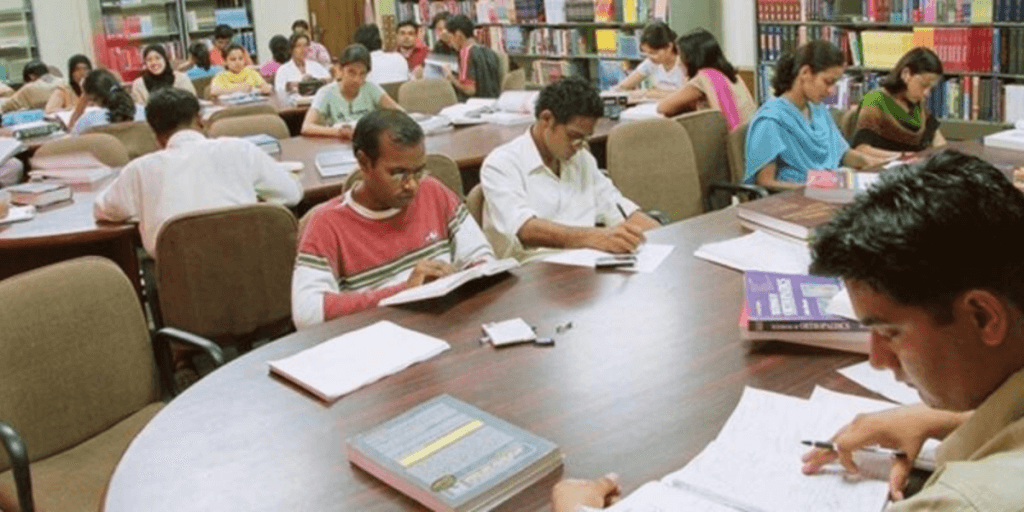 Navigating Education Sales with Tech: From Awareness to Enrollment
Reading Time: 3 minutes In the ever-evolving domain of education, an efficient sales process is pivotal to ensuring seamless enrollment and growth for educational institutions. The art of education sales goes beyond conventional marketing strategies; it's about understanding the unique needs of educators, students, […]