How Education Management Systems Are Revolutionizing Student Learning Experience
March 26, 2018
Campus Management Software
,
Cloud ERP
,
College ERP
,
College Management Software
,
Education ERP
,
ERP Implementation
,
ERP Solution
,
ERP Solutions with Cloud Server
,
Institute ERP
,
School Management Software
,
Student Management Software
,
Student Success
,
Training Management System
,
University Management Software
Education Management System is designed to be a workable solution for performing all the functions like Student Management System, Library, Virtual Classroom, Content Management, Video Conferencing and such other similar activities. It also includes processing, analysing and reporting of educational information by its regular users. The users of this system include students, teachers, staff, management, etc. The system is a ready reckoner for the users and they can access it whenever in need through the means of a unique user id and password provided to them by the institute or the software company itself. Different software provide different utilities but the basic function remains the same, needless to say.
In the era of globalization, with the advent of technology everything is simply a click away. With the increasing popularity of the education system there are hardly any institutes who are not making the use of such software. The availability of these education systems has brought about a wave of transformation in education. Let us now see how it has revolutionized the learning and students experience.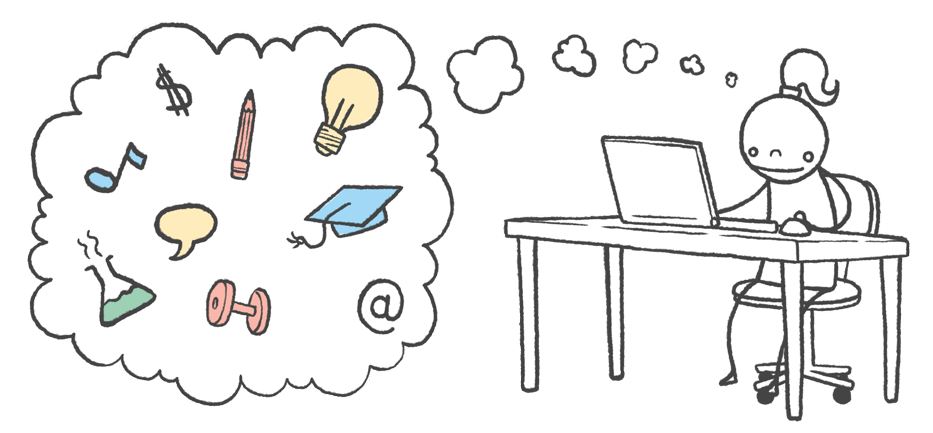 Learning has transformed leaps and bounds with the advent of education management system. Students are now no longer confined to the walls of their classrooms. They can now be a part of virtual classrooms and attend the lectures of their favourite and role model teachers through the video conference mode. Moreover, not only this, with the facility of recording of faculty lectures, students can access their missed out lectures in the time of need.
Every information that they need is accessible on the portal and now more advanced is the mobile app of these education systems. Earlier in order to gain information we as students had to wait for a publication in the newspapers or had to physically visit our respective institutes or had to dial hundreds of telephone numbers for one single information, which, unfortunately, were all engaged at the time of urgency…lol! But now, things are much easy going, just log into the portal and get all the required information right away.
Moreover, in this era, where we continuously harp upon the fact of conserving the environment by way of saving paper, these systems are a solution to it too. Since the student can access his account so there is hardly any need for printed receipts. Examination can very well be conducted on an online mode if the institute really wants to save paper printing and related costs. Students can even access national academic resources now so as to exchange ideas on a global level. Not only conducting examination, but also declaring of results is done over the system. The student, thus, can look into the result at his ease and convenience.
The biggest advantage to students from these systems is that their academic growth can be tracked over the multiple years right from where they started. This can give a better platform and would also enable the student to undertake his SWOT analysis, the analysis of his Strengths, Weaknesses, Opportunities to make the most from and Threats that can be identified and treated too.
We talk of globalization, modernization and liberalization but all these cannot be achieved till the time we as citizens do not become technology friendly. To put things straight there is still a big chunk of our population who have not yet opened their ideas to visualize what the world of internet has to offer us. An education management system can thus act as a catalyst towards speeding up the process of updating the population with the growing modern technology. Although, this is by far an unsaid benefit that the system is likely to bring to students and so it becomes inexpedient for any institute to have such a system.
All in all, the education management systems have simplified tasks largely at the hands of the management, teachers and staff. But more importantly, the ones who actually gain from them is the student community. The only part to lament upon is that the students have not yet become aware of the benefits they have from it and need a comprehensive training to use these software so as to enable them to make the most of this golden opportunity available to them!
Request for a free demo now: www.academiaerp.com/request-demo
Image Sources: studentedge.org, freepik.com